Dr. John Delony
Empowering people to change their thoughts, their behaviors, and their lives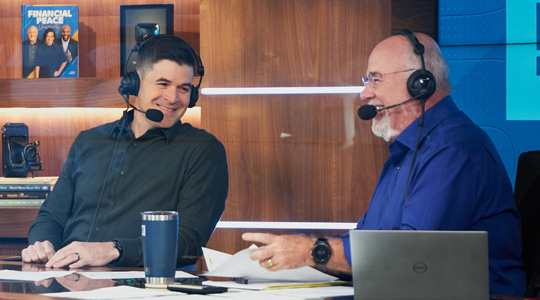 Trusted Voice on Relationships and Emotional Wellness
Dr. John Delony is a leading voice on relationships and emotional wellness. He recently became the newest Ramsey Personality, dedicating his life to helping people find hope and light in a turbulent and uncertain world. As everything around us is changing, many are finding that they don't have the tools they need to care for themselves or their loved ones. John helps people reclaim their lives, make the next right move, and take responsibility for their thoughts and behaviors.

Before joining the team at Ramsey Solutions, John worked as a senior leader at multiple universities. He also has extensive experience in personal and community crisis care and response. He holds two Ph.D.s—one in counseling and the other in higher education.

For encouragement and inspiration, subscribe to The Dr. John Delony Show on YouTube or anywhere you listen to podcasts. You can also connect with John on Twitter, Instagram and Facebook.

Trusted Advice On...
Emotional Wellness

Navigating stress and anxiety at home or the workplace

Relationships and Connection

Learning to connect with yourself, your family and your community

Organizational Mental Health

Developing healthy leaders and teams who leverage their influence for good
Request Availability
Want to book John for an upcoming event or media appearance? Reach out to our team for details on rates and availability.