You've Come To The
Right

Place.

Millions of people have followed Dave's simple principles to take control of their money. You can too!
Remember When…
I'm going to be a millionaire one day!
Someday I'm going to live in that house.
One day I'm going to travel the world!
Turned Into…
Monthly credit card payments are killing me!
I'll never get rid of my student loans.
I'm worried I won't have enough for retirement.
Let Dave's Story Give You Hope
Dave worked hard and became very successful.

He discovered God's and grandma's ways of handling money.

Dave has helped millions of people get out of debt and control their money.

Debt caused Dave to lose everything.

Using God's principles, he began helping others.
See Dave's Full Story ›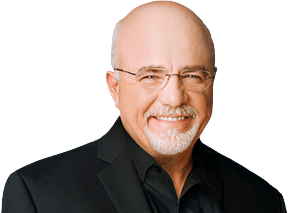 Our focus on behavior change has led us to a different view of personal finance. We realize most folks know what to do with money but not how to do it.
See Dave's Plan In Action
"I started reading the books, and they really helped us feel like we were on the right path and gave me the foundation and tools to keep moving." Aaron and Jo
You CAN Take Control of Your Money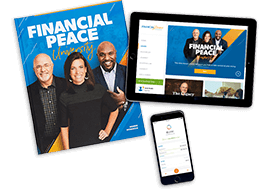 Financial Peace University has helped millions take control of their money. Now it's your turn. Try it FREE for 14 days and get the right tools to help you start changing your future today.
Start Your Trial