Military Coordinator Resource Center
Tools For Your Class
Have you set your FPM class start date yet? We want to help you to promote your class! To get started, click here
Nine Week Option
Financial Peace Military is available as a nine week course with an optional chaplain's bonus lesson. The format allows you to quickly cover all the money management basics that directly impact mission readiness while providing service members the ability to learn advanced topics on their own schedule. Financial Peace Military provides in-depth information about how to get out of debt, reduce financial stress, and make a monthly plan for money. Your team will be more focused on their mission and less stressed.
Member Resource Center
A free resource for you and your class members to revolutionize the FPM experience and take your class to a new level.
Learn More!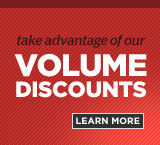 helpful tools
Set Your Class Date
Have you set your FPM class start date yet? We want to help you to promote your class! To get started, click here