Military Coordinator Resource Center
Fun Class Ideas
Super Savers
Sock with Mini $100,000 Bar in it. Sock away $ for savings!
Cash Flow Planning
Zero Candy Bars for a Zero Base Budget
Relating With Money
Small travel mirror; you have to be honest with who's in the mirror to do this money thing!
Buying Only Big Big Bargains
We bought big Hershey's candy bars (on sale) that happened to have a big 35% more triangle on the wrapper. BIG Bargain!
Dumping Debt
We picked up small (toy) plastic trash cans, printed a Dumping Debt Label for each, cut a slot in the top for spare change to add to the snowball.
Understanding Investments
Pass out Hershey's Kisses. We want to use the KISS principle when investing. "Keep It Simple Student".
Understanding Insurance
A little box of matches with "two words" written on it. Do you know the "two words"? Hint: You're fired.
Retirement & College Planning
We found a plastic pineapple cup for them to use on the island they buy at retirement.
Buyer Beware
Magnifying glass so they can read the fine print and be informed consumers.
Real Estate & Mortgages
We got a scrub sponge and some soap for a house warming gift in their new or newly refinanced home.
Careers & Extra Jobs
We had pizza delivered and went around to several fast food places and got hats or cups for everyone that night.
Collection Practices & Credit Bureaus
Use a business card template and laminate a "Credit Card" with the universal "no" symbol on it and put "The Borrower is slave to the lender."
The Great Misunderstanding
Get chocolate coins to remind us that giving is sweet!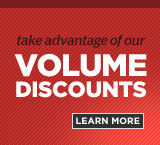 helpful tools
Set Your Class Date
Have you set your FPM class start date yet? We want to help you to promote your class! To get started, click here