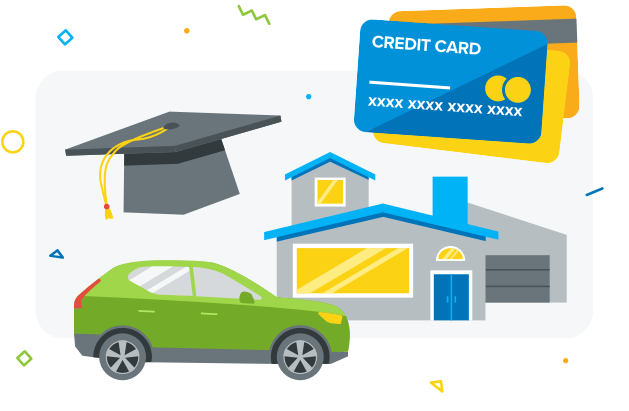 From now on, no new debt.
It's extremely frustrating to make it to the end of the month and not have anything to show for it. If you want to stop living paycheck to paycheck, you're going to have to change the habits that are stealing your wealth.

First things first: You need to stop borrowing money. It's hard to imagine life without debt. But remember, broke people use credit cards, finance cars, and spend decades paying off student loans. That's considered normal. Make the choice today to stop living like normal people. You work too hard to get to the end of the month and wonder where your money went.
+Why is debt so bad?
Your biggest wealth-building tool is your income. When most of it goes out to one payment after another, it's hard to win with money. With no credit card bill or car payment, you're free to invest and grow your money.
Read more