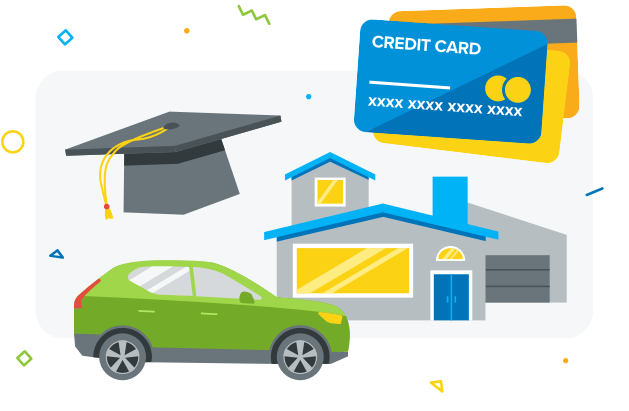 From now on, no new debt.
We know you're overwhelmed with debt, and you may feel like you're never going to get ahead. It's hard to imagine life without debt. We get it.

The first thing you need to do in order to take control is stop borrowing money! Broke people use credit cards, drive cars they can't afford, and spend decades paying off student loans. If you keep doing the same things that got you into this mess, you'll never get to a better place with your money.
+Why is debt so bad?
Your biggest wealth-building tool is your income. When most of it goes out to one payment after another, it's hard to win with money. With no credit card bill or car payment, you're free to invest and grow your money.
Read more