Changing the Next Generation
If you have a heart for teens, then you're qualified to lead Generation Change! Whether you're the youth pastor, a church member or the receptionist, you can help change the future of the teens in your church and community. The new three-series format allows you to do all nine weeks of Generation Change consecutively as a youth companion to the nine-week Financial Peace University class, or you can simply pick the individual three-week Generation Change series that most appeals to you and start there.
Now that you're ready to get started, your next steps are to visit the Lessons & Preview page to familiarize yourself with the lessons, get approval from your church to host the class, choose the series you wish to start with, and purchase your Leader Membership for that series. Then all that's left is to set a start date and get busy promoting!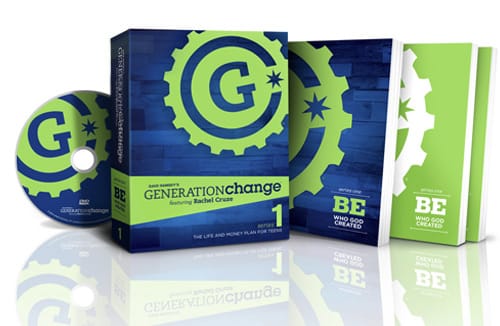 Included with each Leader Membership
Generation Change Lessons on DVD
A step-by-step leader guide
Two student workbooks