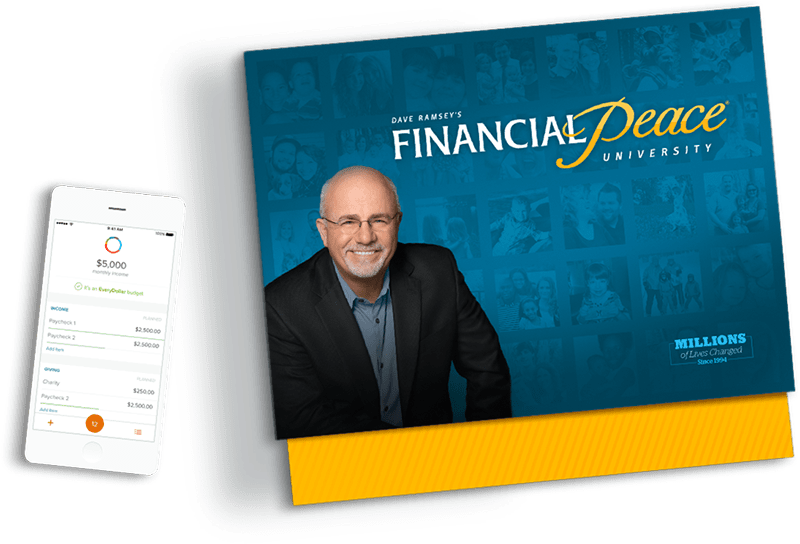 Never Worry About Money Again
Financial Peace University will help you take control of your money, plan for your future, and transform your life.
9 Lessons That Teach You How To Win With Money
Everything You Need to
Take Control of Your Money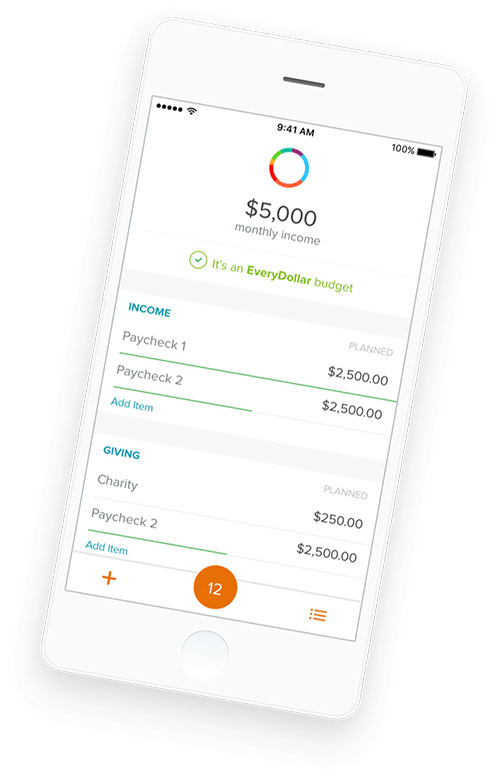 Track Spending
With Our Budgeting Tool
Connect your budget straight to your bank, sync across multiple devices, and enjoy anytime, anywhere access.
Learn From
Life-Changing Lessons
Watch entertaining videos, get your questions answered with financial coaching assistance, and stay on track with digital tools.
Budget, save and pay off debt.
Get on the same page with your spouse.
Identify which types of insurance you need.
Plan and save for major expenses.
Invest for your future, give generously, and more.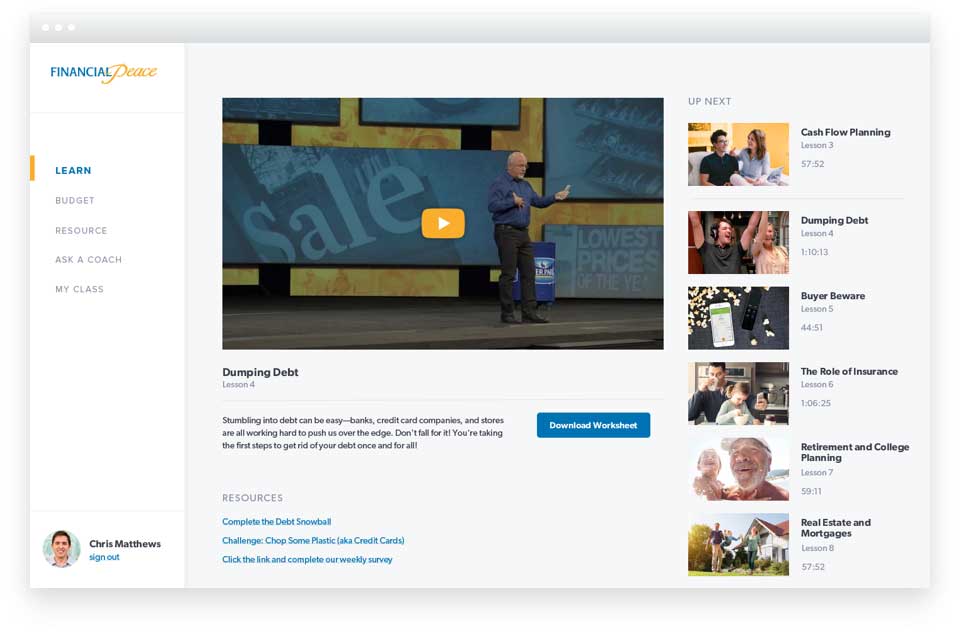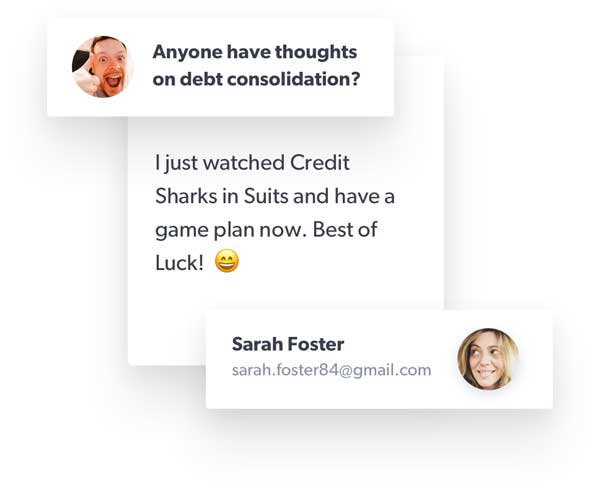 Take With a Group Nearby or Online at Home
Learn at your own pace by watching videos online and keep your progress moving forward with support from online community and financial coaches. Or join a group that meets near you and stay motivated by learning week by week with people just like you.
Did you know...?
Even though there are no groups currently near your location, you'll have access to Financial Peace University for an entire year! Start working the plan today and join a group when one becomes available.
You learn the same principles in the Online experience of Financial Peace University as you do with a group.
After checkout, you can start watching the lessons and using the tools and resources right away.
Dave has been there before. He gets it.
Dave Ramsey created Financial Peace University nearly 25 years ago after learning how to pay off debt, save and spend wisely, and build wealth. Today, millions have used the same principles to transform their lives.
Join the 5 Million People Who Have Taken Control of Their Money
Financial Peace University changed our life : ) It came as a gift when needed the most and has put us on the track to success!!
Smithmama
Port Huron, MI
My only regret is that I did not have this during out first year of marriage. This has been a true blessing for our relationship and has been a real eye opener. We have also implanted Rachel's ideas for our 4 kids. I am a free spirit spender and I could see my kids becoming that way and needed a quick change in that behavior! You should attend FPU when u r engaged!
AnnaH
Cincinati
This is the best program for changing your life. The principals are simple but yet very effective. I enjoy the manner which the information is relayed and the sense of humor which keeps you engaged in the presentation.
Tasha
I appreciate the option of using online resources while waiting for the local class to start. There is no delay in getting the information and starting to put it into action. Sometimes there were issues with the videos but I was able to go back into them and 'resume', not sure if this was a personal internet issue or an issue with the website/server.
virn32
Lewiston, ME
Fpu is a system on money management that goes back thousands of years. It's the basics and it works. I wanted to make sure that my new bride and I start our life together on the same page in as many areas as possible. Fpu is the financial area. Now we have a plan for budgeting, retirement, buying our home, shopping, dealing with debt, etc... etc... Thank you so much... Dave Ramsey and team!!!
LWONG
Los Angeles, Ca
This product is one of the best investments that I have made in a long time. I call it an investment, not a purchase, because the knowledge and tools provided in the Financial Peace University will help you with all of your financial decisions and planning throughout your life. It will pay for itself ten folds within the first few months of reading and applying the lessons learned. Highly recommended.
AlanPun
Clermont, FL
After not being able to afford our house anymore we knew we needed a change. We tried to look at a budget ourselves but didn't really follow it. Something had to change if we want to keep being self employed. Our family needed a big change. This program has made uslook at everything and realize we needed help. Our almost 5 year old has started the giving/saving/spending jars and is so excited to save his own money. We are excited for the change in life and will hopefully be debt free by June 2014. It makes a lot of difference when we work together :-)
mctbct
I love this program and is very helpful in planning your finances and saving for the future.
jcurtsin40
Lexington, KY
I always listed to Dave on the Radio when I was working, but since I have been laid off I lost touch with his show. I finally got my husband on board to do FPU and I can't be more excited. We are working on Step#2 and are facing our debt head on. It is a scary idea but one that we are finally ready to face together and with the help of Dave and his progam. I look forward to calling Dave once we are debt free and screaming it to the whole world. I'm hopeful and see the light at the end of the tunnel.I recommend FPU to anyone who is tired of being scared.
Roro
Bakersfield, CA
My husband and i took this course 8 years ago, and my sister is now getting married. We purchased the course and are enjoying retaking it with them! Great to be reminded and refreshed and watch them learn for the first time! I see hope and excitement! We are glad to "pay-it-forward" - someone shared it with us, we are sharing with them.
LlamaMama
Goshen, IN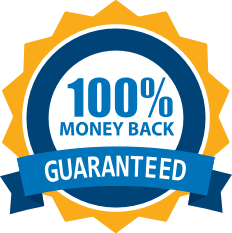 Our 100% Money Back Guarantee
Complete all nine lessons. Give it a real shot by following Dave's plan. If you aren't happy with your purchase within the first 90 days, we'll give you your money back.
You Can Do This.
Start Today!
You shouldn't feel overwhelmed and powerless over your money. You can be in control of your money and your future.
Interested in volunteering to be a Group Leader?