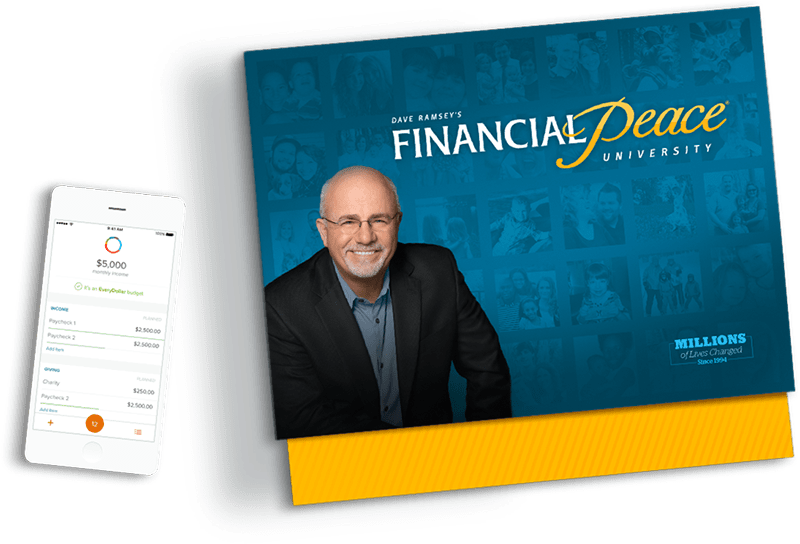 Never Worry About Money Again
Financial Peace University will help you take control of your money, plan for your future, and transform your life.
9 Lessons That Teach You How To Win With Money
Everything You Need to
Take Control of Your Money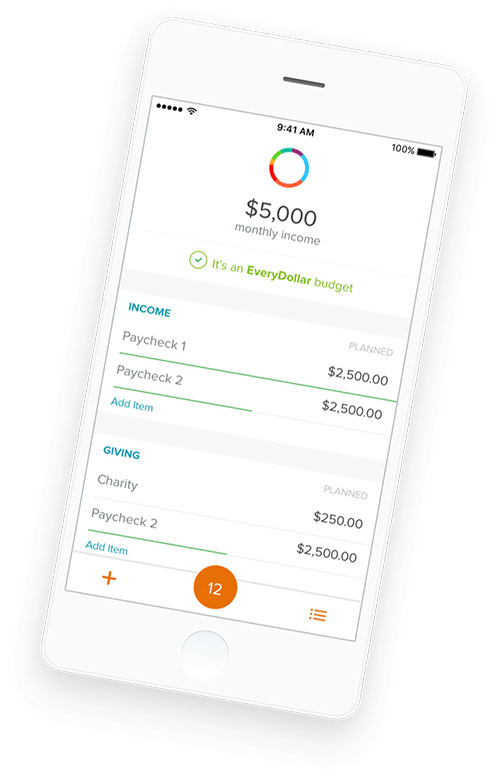 Track Spending
With Our Budgeting Tool
Connect your budget straight to your bank, sync across multiple devices, and enjoy anytime, anywhere access.
Learn From
Life-Changing Lessons
Watch entertaining videos, get your questions answered with financial coaching assistance, and stay on track with digital tools.
Budget, save and pay off debt.
Get on the same page with your spouse.
Identify which types of insurance you need.
Plan and save for major expenses.
Invest for your future, give generously, and more.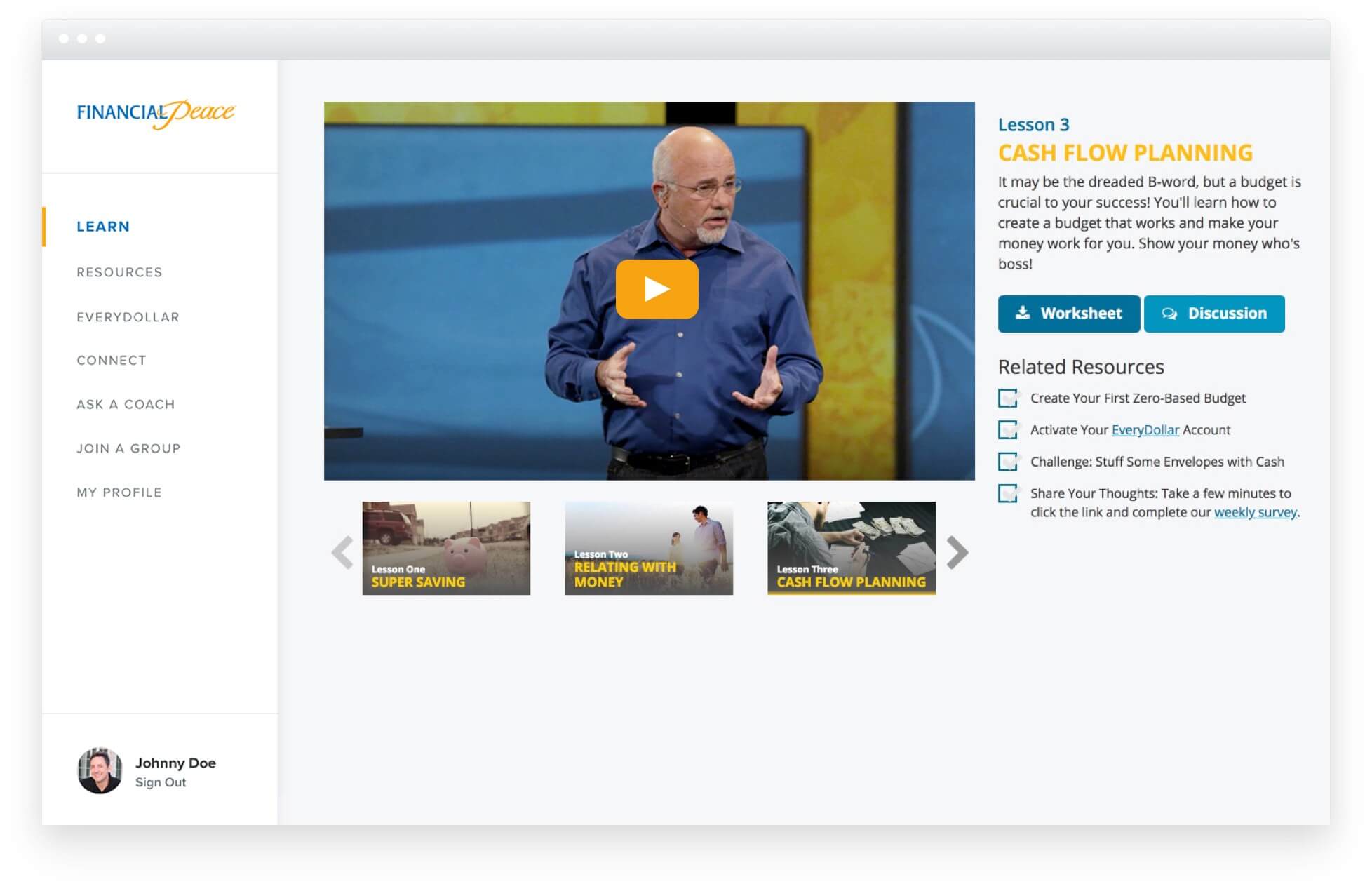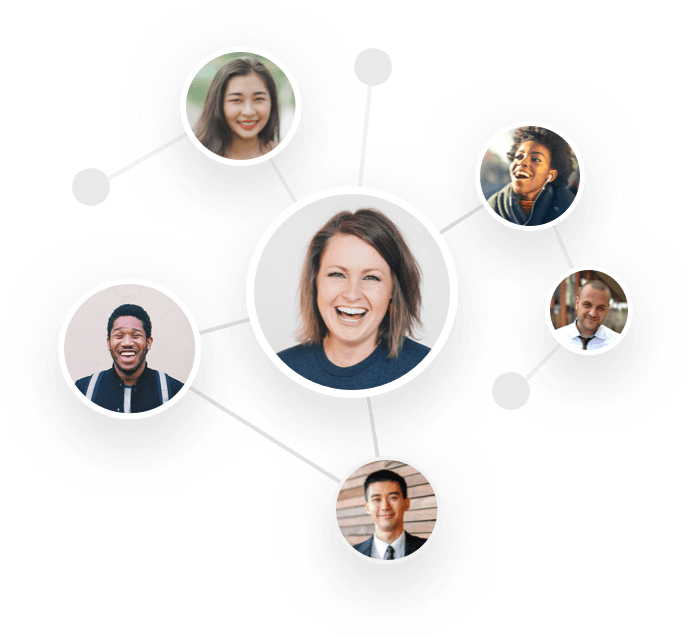 Take With a Group Nearby or Online at Home
Learn at your own pace by watching videos online and keep your progress moving forward with support from online community and financial coaches. Or join a group that meets near you and stay motivated by learning week by week with people just like you.
Did you know...?
Even though there are no groups currently near your location, you'll have access to Financial Peace University for an entire year! Start working the plan today and join a group when one becomes available.
You learn the same principles in the Online experience of Financial Peace University as you do with a group.
After checkout, you can start watching the lessons and using the tools and resources right away.
Dave has been there before. He gets it.
Dave Ramsey created Financial Peace University nearly 25 years ago after learning how to pay off debt, save and spend wisely, and build wealth. Today, millions have used the same principles to transform their lives.
Join the 5 Million People Who Have Taken Control of Their Money
My wife and I have been through Financial Peace. Our youngest daughter took a class in school and she an I saw Dave live. Now its time to spend Sunday evenings together as the rest of the family watch the videos and discuss them at home. What better family time could we have than Financial Peace?
DSones
Orlando, FL
Bought for use by employees whom want to act thier wage. So far it has been very well recieved.
Hydroman
Covington, Ga
I am very please with the Home study program. I took the class at a church two years ago and have wanted the videos for 2-3 years! Now that I have them I am excited to review them and I want to transform other members of my family. I could not be able to do as well as I am doing during the 2009 town turn in the economy if it had not been for taking this program 2 yrs ago. Be cause I had emergency savings and some budding mutual fund investments... I was able to support myself through unexpected (or sort of expected) job loss at the end of 2009!!!! I would have been desperate with out Dave's advice!! Now I amaze my friends!
Tiger
Houston, Texas
We bought FPU when our kids were teenagers. What a great family experience. We had such a good time watching, laughing, and learning together. Every family should go through FPU together. We just bought a new version and watched it with my cousin. Can it be possible...if was even better! Dave is an incredible teacher.
Callie
Atlanta, Georgia
It has been said before, I know, but Financial Peace University has changed our lives! Starting the program has obviously not increased our income, but it has helped us do things with the money we make that we never thought possible. I would NEVER have believed we could eliminate almost $4000 worth of debt in 5 weeks! For once in our lives, we look forward to payday not because we NEED the money, but because we are excited to see what we will be able to do with it for the next 2 weeks!
Cajacajo
Roscommon, MI
The lessons learned so far (I'm about halfway) are lifelong lessons that should be taught to EVERY teenager. This should be a requirement to graduate high school in this country as part of Economics. The only problems I have are with the technology. I'm not sure why you can only watch a lesson 3 times. The course lasts 16 weeks, and I should be able to watch them as many times as I need to during that span. I would also like to see a Full Screen option for the videos. I watch these on my TV hooked up to my laptop and have to cheat to make it watchable by changing the resolution on the TV. The seek features are also cumbersome, at best. Fast forward and rewind are finicky and don't work well. But I really enjoy the content and am willing to put up with some technical issues to watch the lessons.
HateTaxesCA
Sacramento, CA
Absolutely wonderful. My husband and I did FPU online and can't believe the changes we have made. We thought how hard it would be to change our spending habits, but once you watch Dave and see some of the statistics it's not hard at all. It is so helpful and inspiring to hear Dave speak and to read words of inspiration from someone that has been there. Go for it you will be glad you did.
debtfreefamily2012
Colorado Springs, CO
I started listening to your radio show in December 2011 and it has changed my way of thinking financially and in life. I bought the total money makeover and finished it, and now i purchased the fpu home edition, im finishing up the financial peace book and half way through the audio cd's. I thought i did a good job financially planning our debt, but your plan gave me specific direction and guidelines which was exactly what I needed. Plus i feel your teaching has gotten my wife to start thinking about our finances more and preparing to change our family tree. thanks dave
moneymover
riverside, ca
This Program is full of great Ideas and information maybe the government should purchase the program and use it as a guideline for creating a budget and getting out of debt
Jer1
Eagle Mountain Utah
Back in 2006, my net worth is -$500K, with house underwater coupled with housing market in a mess, home payment is 75% of my take home pay. I was too broke and struggling with our expenses as I'm the only one working and my wife staying home taking care of our 2 kids. I prayed to God for wisdom and guidance and later heard about Financial Peace University from our local church. We wanted to attend but couldn't afford the $100 sign up fee for the class. A family in the church sponsored 5 families and we were one of the blessed ones to avail and attend it. We attended the whole class, followed the baby steps, budgeting, worked double jobs and paid off all debts. Fast forward 10 years to now, our net worth is $1M with 2 properties (1 is rental and self paying w/ income), no debt except house (we're in California) 5-6 months emergency fund in place and working on the final steps of our financial steps. Still not there but slowly but surely we'll get there still in late our 30s. With the principles learned from Dave Ramsey it has given us peace, knowledge and stability with our finances. I've read other finance books they're ok but Dave Ramsey's FPU is hands down the best out there and covers everything you need to know to get your finances in a row. If ever our current church would do this program, we would gladly sponsor 5 families who need to learn about FPU.
rexb
Hayward, CA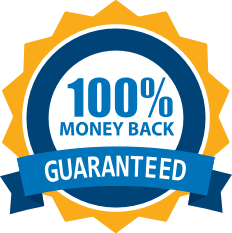 Our 100% Money Back Guarantee
Complete all nine lessons. Give it a real shot by following Dave's plan. If you aren't happy with your purchase within the first 90 days, we'll give you your money back.
You Can Do This.
Start Today!
You shouldn't feel overwhelmed and powerless over your money. You can be in control of your money and your future.
Interested in volunteering to be a Group Leader?