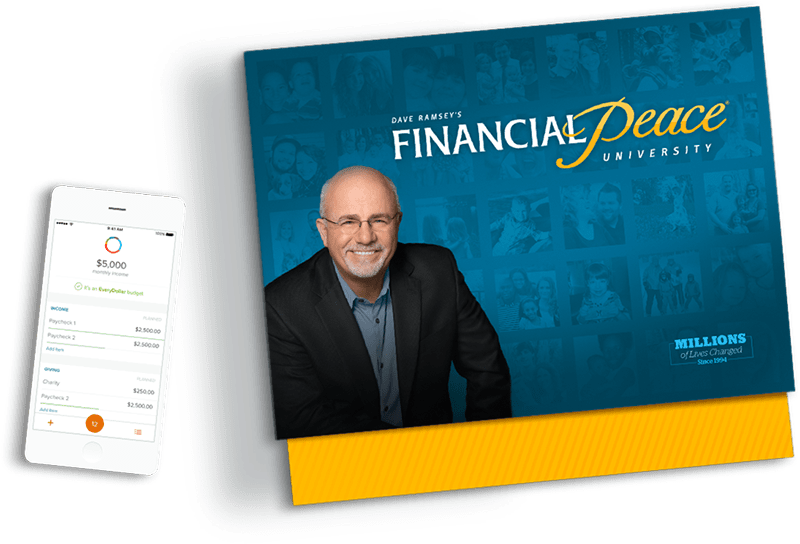 Never Worry About Money Again
Financial Peace University will help you take control of your money, plan for your future, and transform your life.
9 Lessons That Teach You How To Win With Money
Everything You Need to
Take Control of Your Money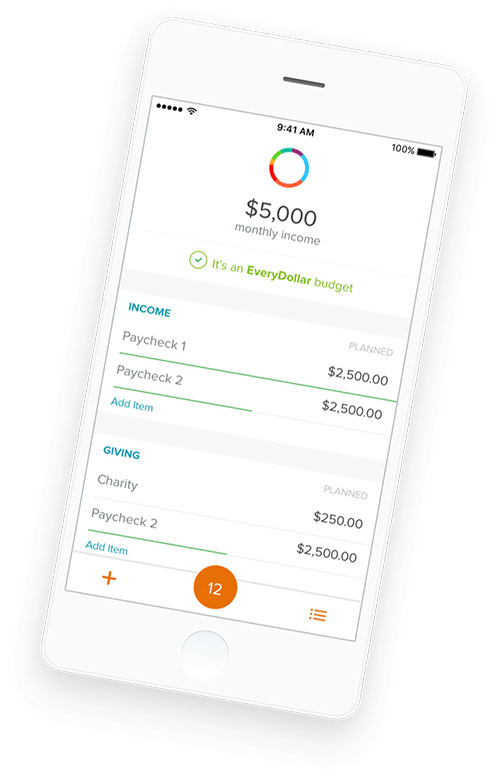 Track Spending
With Our Budgeting Tool
Connect your budget straight to your bank, sync across multiple devices, and enjoy anytime, anywhere access.
Learn From
Life-Changing Lessons
Watch entertaining videos, get your questions answered with financial coaching assistance, and stay on track with digital tools.
Budget, save and pay off debt.
Get on the same page with your spouse.
Identify which types of insurance you need.
Plan and save for major expenses.
Invest for your future, give generously, and more.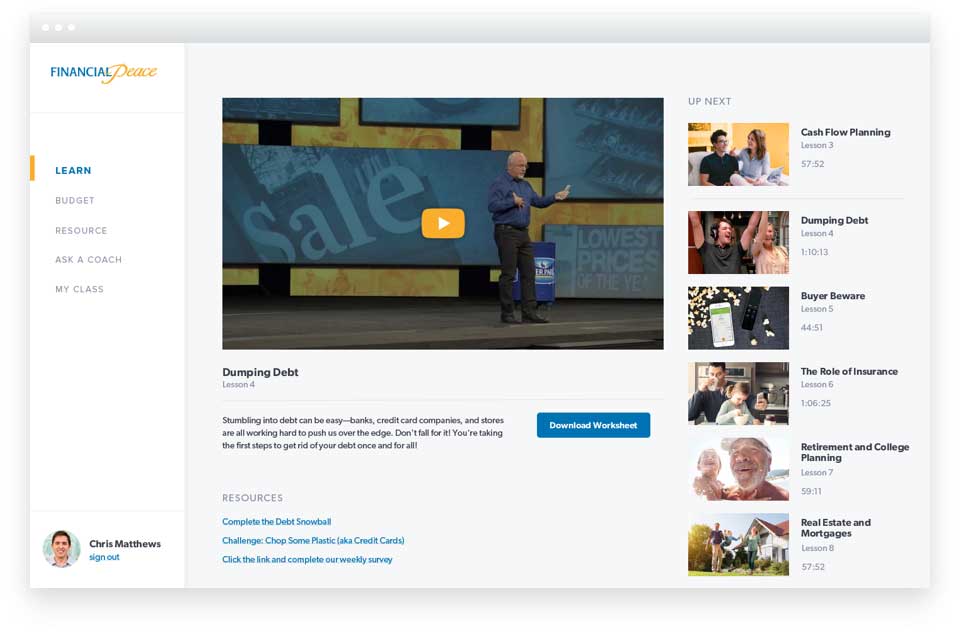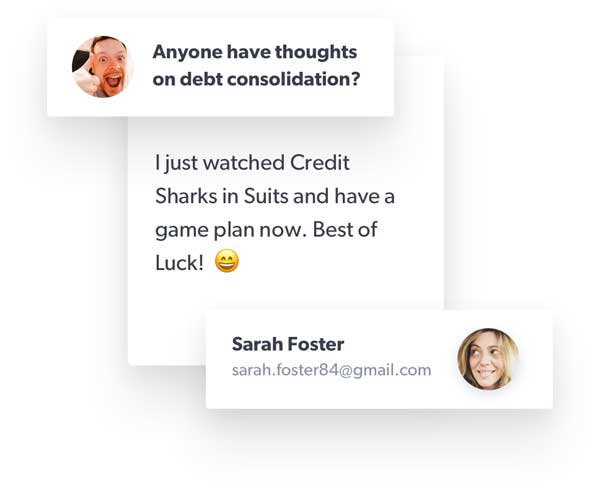 Take With a Group Nearby or Online at Home
Learn at your own pace by watching videos online and keep your progress moving forward with support from online community and financial coaches. Or join a group that meets near you and stay motivated by learning week by week with people just like you.
Did you know...?
Even though there are no groups currently near your location, you'll have access to Financial Peace University for an entire year! Start working the plan today and join a group when one becomes available.
You learn the same principles in the Online experience of Financial Peace University as you do with a group.
After checkout, you can start watching the lessons and using the tools and resources right away.
Dave has been there before. He gets it.
Dave Ramsey created Financial Peace University nearly 25 years ago after learning how to pay off debt, save and spend wisely, and build wealth. Today, millions have used the same principles to transform their lives.
Join the 5 Million People Who Have Taken Control of Their Money
My wife and I both love the kit and purchased it in lieu of the Financial Peace Life Time Memebership (for myself) because I knew with my travel schedule I would miss 3-4 classes. It would be nice to obain credit for the classes that I watch at home using this kit when I miss, but instead I have to watch class on-line with a slow connection in rural Iowa. The Financial Peach University LIft Time Membership I purchased was for my single sister, Sharon, who didn't have the cash to take your class. She needed hope and tools to succeed financially very badly. Coaching an older sister is a challenge, so I am taking the class with her. Thanks for your efforts and God Bless.
Walleyeboy
Van Meter, IA
My wife and I have been through Financial Peace. Our youngest daughter took a class in school and she an I saw Dave live. Now its time to spend Sunday evenings together as the rest of the family watch the videos and discuss them at home. What better family time could we have than Financial Peace?
DSones
Orlando, FL
High quality product and great price...working on the life changing part :)
vern
mi
I signed up for a FPU Class online and ordered the kit online at the same time. I found out when I received the confirmation e-mail for the class that the kit was being sold at a lower price for class attendees at the class. I contacted customer service and was told they would not offer an adjustment. for the difference I would have to return the unopened kit and purchase the kit from the class instructor. If you are going to attend a class, don't buy online without checking with the instructor to compare prices.
TheTruth
Atlanta, GA
Still working through the first video. Like the fact we can do it at home on our own time!!
kjo528
South Carolina
Thank you so much!!! Your product is SO amazing and is helping my family!!
christiG
Clyde, OH
I first listened to these in preparation for the class series my husband was leading. I expected them to be somewhat helpful but boring. Instead I found highly applicable advice, presented in a way that made it enjoyable to listen to in the car. I got in the habit of listening before class, watching the same info for class, and then listening again the week after class. Since the class has ended I have pulled out and listened to them again. I am purchasing the set for our grown, married and in debt kids! I hope they will take the classes in their area after listening.
MaryO
Tampa, Fl
This class blows my mind. I am not quite halfway through, but have already learned A WHOLE LOT ! I really like the convenience of taking the class when it fits into my schedule - and being able to watch when I am alert and focused.
LookUp
Brevard, NC
My husband and I took the FPU class 5 years ago and thankfully have paid off /saved over $50,000. God placed it on my heart to purchase the kit for some friends who were getting married and much to my surprise it was on sale for an amazing price. I am thankful for the class and all of the information we have learned and lived by, we are so grateful to be able to bless others because of it.
linzleigh3
Alton, IL
Dave Ramsey has not only helped me take my financial savings/planning/strategies to the next level but has given me the words to help share this knowledge with others to open their eyes and change their lives.
HollyG
San Antonio, TX
You Can Do This.
Start Today!
You shouldn't feel overwhelmed and powerless over your money. You can be in control of your money and your future.
Interested in volunteering to be a Group Leader?