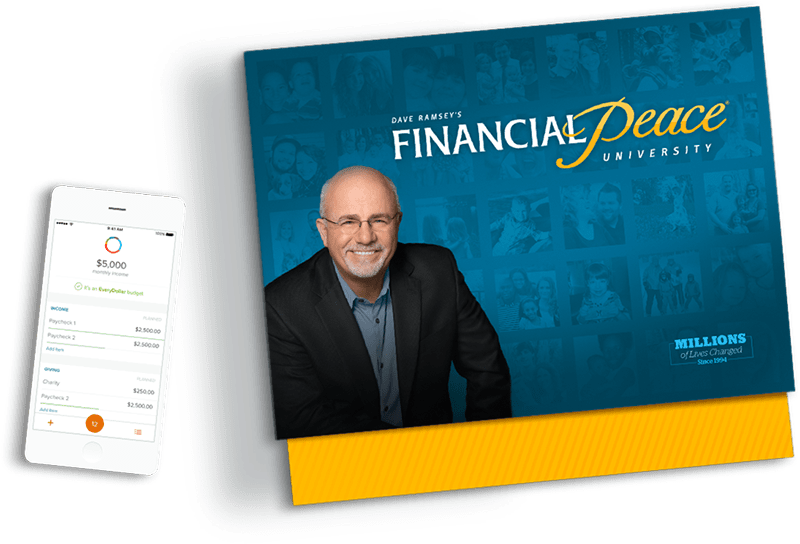 Never Worry About Money Again
Financial Peace University will help you take control of your money, plan for your future, and transform your life.
9 Lessons That Teach You How To Win With Money
Everything You Need to
Take Control of Your Money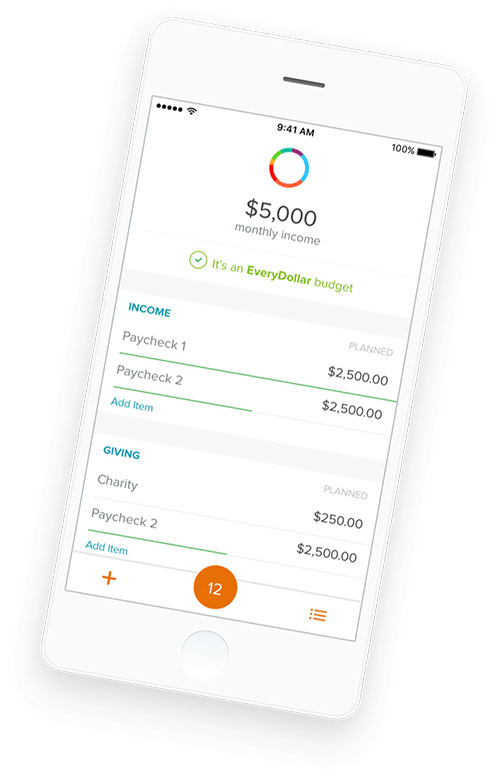 Track Spending
With Our Budgeting Tool
Connect your budget straight to your bank, sync across multiple devices, and enjoy anytime, anywhere access.
Learn From
Life-Changing Lessons
Watch entertaining videos, get your questions answered with financial coaching assistance, and stay on track with digital tools.
Budget, save and pay off debt.
Get on the same page with your spouse.
Identify which types of insurance you need.
Plan and save for major expenses.
Invest for your future, give generously, and more.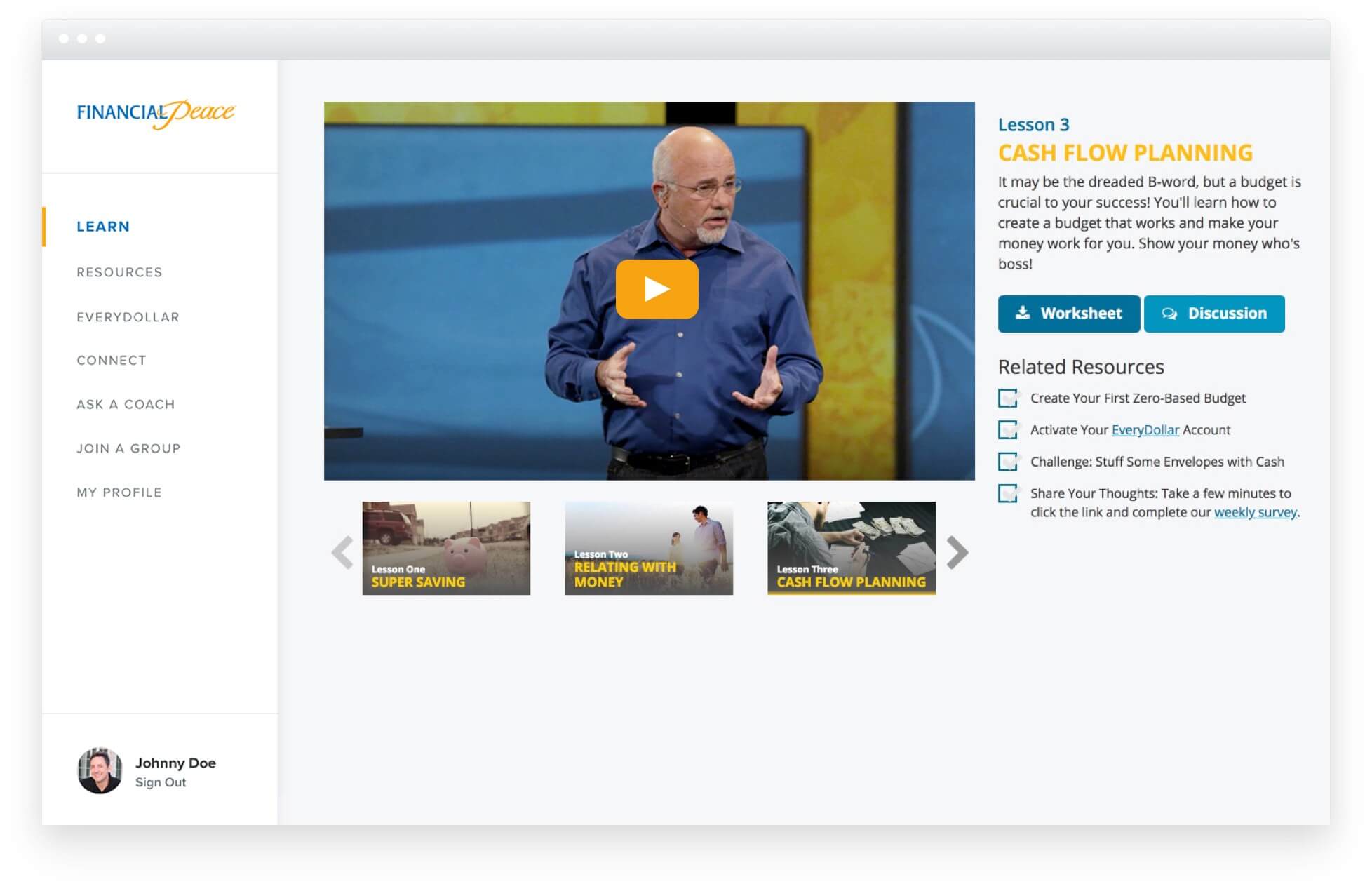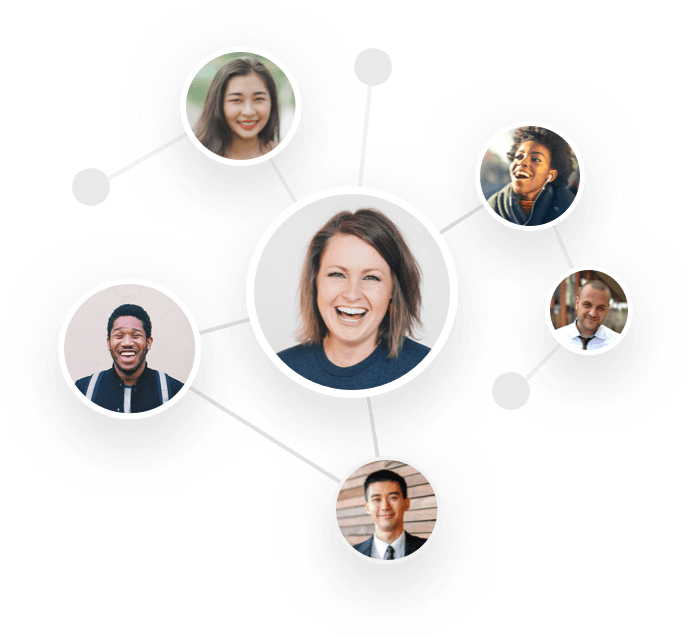 Take With a Group Nearby or Online at Home
Learn at your own pace by watching videos online and keep your progress moving forward with support from online community and financial coaches. Or join a group that meets near you and stay motivated by learning week by week with people just like you.
Did you know...?
Even though there are no groups currently near your location, you'll have access to Financial Peace University for an entire year! Start working the plan today and join a group when one becomes available.
You learn the same principles in the Online experience of Financial Peace University as you do with a group.
After checkout, you can start watching the lessons and using the tools and resources right away.
Dave has been there before. He gets it.
Dave Ramsey created Financial Peace University nearly 25 years ago after learning how to pay off debt, save and spend wisely, and build wealth. Today, millions have used the same principles to transform their lives.
Join the 5 Million People Who Have Taken Control of Their Money
I'm almost finished with Financial Peace online and it has been the best investment I have ever made. Dave's program is easy to understand and follow. His delivery on the material is not only educational, but very entertaining. Dave also is very motivating. He really wants you to be debt free. The support materials include everything you need to be debt free. The only regret I have with this program is that I didn't order it sooner. I can't recommend this enough.
DebtFreeJoe
Bethlehem, PA
We have struggled for years. I had been telling my husband he needs to get involved. ( I also needed to be accountable to someone). But we never got on the same page. Not long ago I asked him how much our house payment was he had no clue. I was annoyed and frankly mad that he had left all the finances to me for all these years. I felt like the bad guy all the time. He always wondered where the money went. It was like swimming upstream all the time. I got tired of it. So now we are on a budget, and I love it. I think it will help us and I want our 3 boys to learn how to live within their means. jThanks so much!!!!
Nandor
Montgomery, Alabama
This plan is incredible! i have been challenged on so many levels, not just financially but more so how i think in general about making decisions. For the price i paid to purchase this kit (about $150 dollars) i have already put aside $1,000 dollars that was slipping out of my hands every month. Finance is really 20% head knowledge and 80% behavior. None of what Dave says is new he just puts it in practical, charismatic, funny, and real terms. This is an excellent purchase!!
jamaleast
brooklyn,ny
My husband has always made a nice salary, but we never saved money. I started my own business a few years ago and I came to the realization of money. Some of my clients started sharing how Dave Ramsey had help. I bought the program and made my son's participate. For the first time the family is now more money conscious. We have a budget and I am looking forward to saving and paying for a vacation cash next year and for the retirement and beyond. Thanks
LisaGG1
Houston, TX
I love this program and is very helpful in planning your finances and saving for the future.
jcurtsin40
Lexington, KY
The customer service at DaveRamsey.com is incredible. They bent over backward to accomadate me! This is an awesome product I am already working my debt snowball and will be debt free by March 2012!!! Thank you!!!
JenniferA
Albertville, AL
This information is excellent. I was sad though to not be able to see the presenters. I tend to learn best with the visual reinforcements. It was my mistake and I just don't want others to go through the initial disappointment that I did. Though we are not in a financial bind, this program is driving an important organization process and has provided a detailed knowledge of where our resources go. We can now be more purposeful with them. Thank you.
HappyCouple2
Michigan
This course has already had an amazing impact on me. It is truly life changing. Although I have found my way out of debt before, I always seemed to easily slip right back in. Not this time. The information presented and the drills the course takes me through has me processing my actions in a completely different manner, which will be beneficial for me in the long term. Thanks for creating such a dynamic and life changing (easy to follow) program. The cost is also the best ever. I am truly thankful that Dave thought it sensible enough to offer the course at a reasonable rate so as to not have us create more debt (like other previous programs I've done). Thank you so much. You're a life saver.
WizJ
Alexandria, VA
It's not education - though it is. It's not studying - though it is. It's really opportunity. I've got three (count 'em - three!) college degrees and through all that study no one ever taught me how to handle money. I'm in my 50's and just learning this! I needed this DECADES ago. Don't miss this opportunity! It doesn't cost - it PAYS!
BoltUpright
Okemos, MI
It's a life changing product, every family needs to go this.
CKMFamily
Anaheim,CA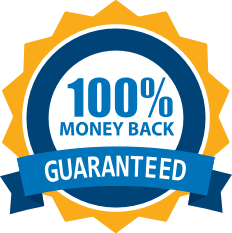 Our 100% Money Back Guarantee
Complete all nine lessons. Give it a real shot by following Dave's plan. If you aren't happy with your purchase within the first 90 days, we'll give you your money back.
You Can Do This.
Start Today!
You shouldn't feel overwhelmed and powerless over your money. You can be in control of your money and your future.
Interested in volunteering to be a Group Leader?