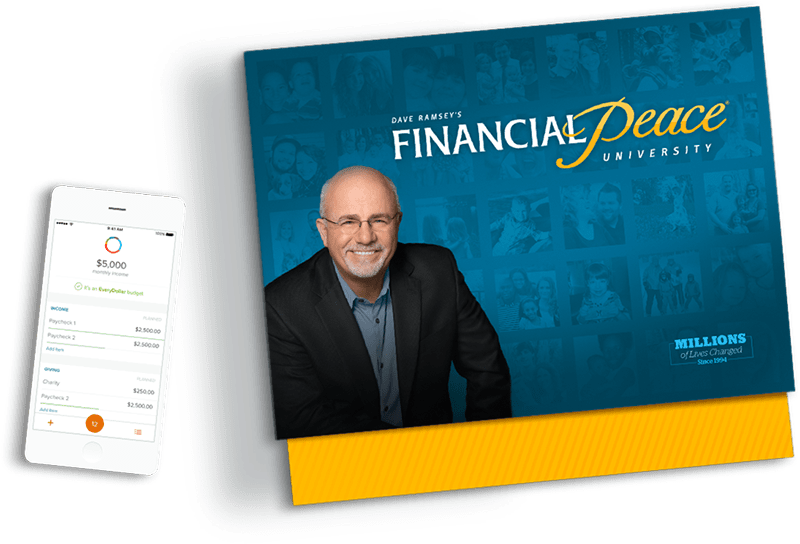 Never Worry About Money Again
Financial Peace University will help you take control of your money, plan for your future, and transform your life.
9 Lessons That Teach You How To Win With Money
Everything You Need to
Take Control of Your Money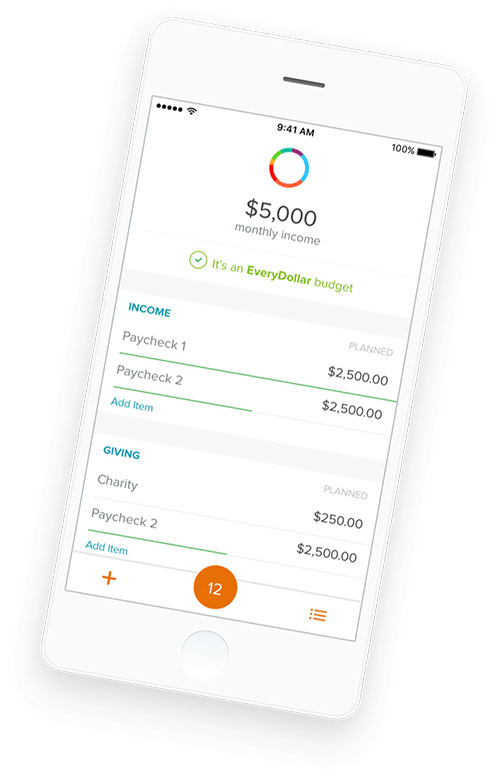 Track Spending
With Our Budgeting Tool
Connect your budget straight to your bank, sync across multiple devices, and enjoy anytime, anywhere access.
Learn From
Life-Changing Lessons
Watch entertaining videos, get your questions answered with financial coaching assistance, and stay on track with digital tools.
Budget, save and pay off debt.
Get on the same page with your spouse.
Identify which types of insurance you need.
Plan and save for major expenses.
Invest for your future, give generously, and more.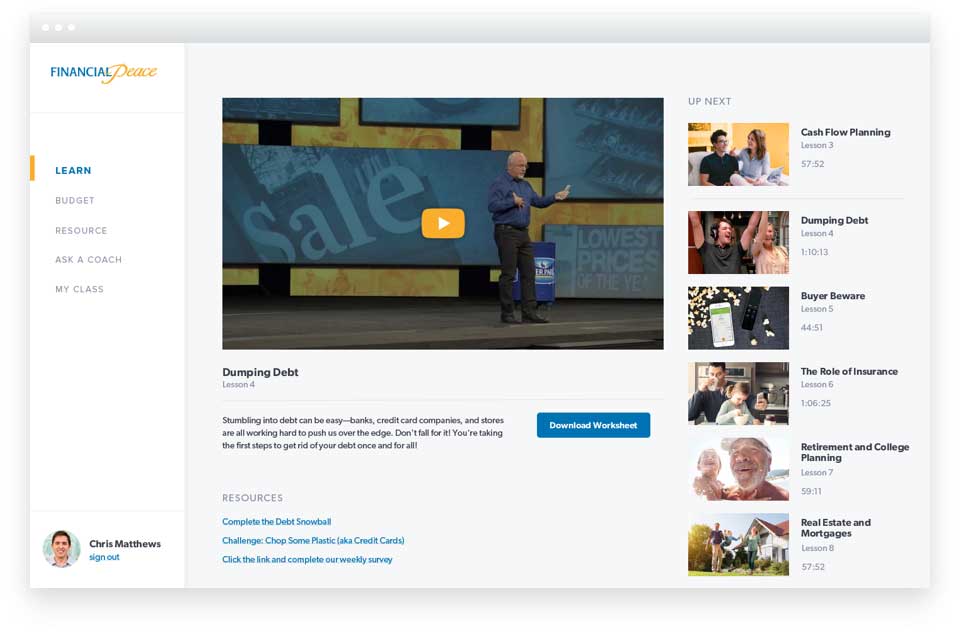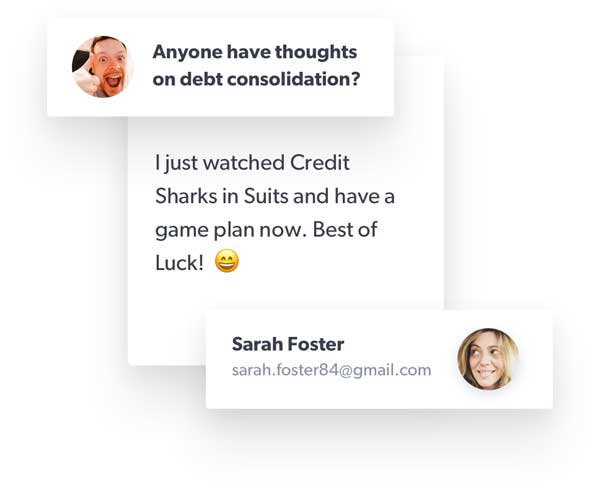 Take With a Group Nearby or Online at Home
Learn at your own pace by watching videos online and keep your progress moving forward with support from online community and financial coaches. Or join a group that meets near you and stay motivated by learning week by week with people just like you.
Did you know...?
Even though there are no groups currently near your location, you'll have access to Financial Peace University for an entire year! Start working the plan today and join a group when one becomes available.
You learn the same principles in the Online experience of Financial Peace University as you do with a group.
After checkout, you can start watching the lessons and using the tools and resources right away.
Dave has been there before. He gets it.
Dave Ramsey created Financial Peace University nearly 25 years ago after learning how to pay off debt, save and spend wisely, and build wealth. Today, millions have used the same principles to transform their lives.
Join the 5 Million People Who Have Taken Control of Their Money
I appreciate the option of using online resources while waiting for the local class to start. There is no delay in getting the information and starting to put it into action. Sometimes there were issues with the videos but I was able to go back into them and 'resume', not sure if this was a personal internet issue or an issue with the website/server.
virn32
Lewiston, ME
My husband and I are in health care and work erratic hours. It's never the same days of the week making attending a FPU a difficulty. We are enjoying going through this as we have time. We will definitely pass along to others or our church.
jmgeb
dayton ohio
My wife and I have been through Financial Peace. Our youngest daughter took a class in school and she an I saw Dave live. Now its time to spend Sunday evenings together as the rest of the family watch the videos and discuss them at home. What better family time could we have than Financial Peace?
DSones
Orlando, FL
This class blows my mind. I am not quite halfway through, but have already learned A WHOLE LOT ! I really like the convenience of taking the class when it fits into my schedule - and being able to watch when I am alert and focused.
LookUp
Brevard, NC
Absolute life changer which I had been seeking for years!
Doctorperio
Chicago, il
We are only in our 3rd week and we are half way through baby step one. It had given us hope for the future and peace. We are so excited for the rest of this journey.
Rebeccainls
Kansas City, Mo
I have not finished viewing it but so far its been good.
Bola
Jacksonville, Florida
You are going to blow your money anyway! DO IT, DO IT, DO IT!
AfganVet
Tulsa, OK
We knew about the product before we purchased it and I had even read one of Dave's books. I guess what I didn't expect or was thrilled to discover, is that Dave is a great teacher. He's funny and intelligent and just easy to watch. We're learning a lot and enjoying the process. Thanks!
mkyoung
Cincinnati, OH
This is an amazing product. Thank you so much for putting developing. And putting out such a great product.
Paramagic
Winnemucca, NV
You Can Do This.
Start Today!
You shouldn't feel overwhelmed and powerless over your money. You can be in control of your money and your future.
Interested in volunteering to be a Group Leader?