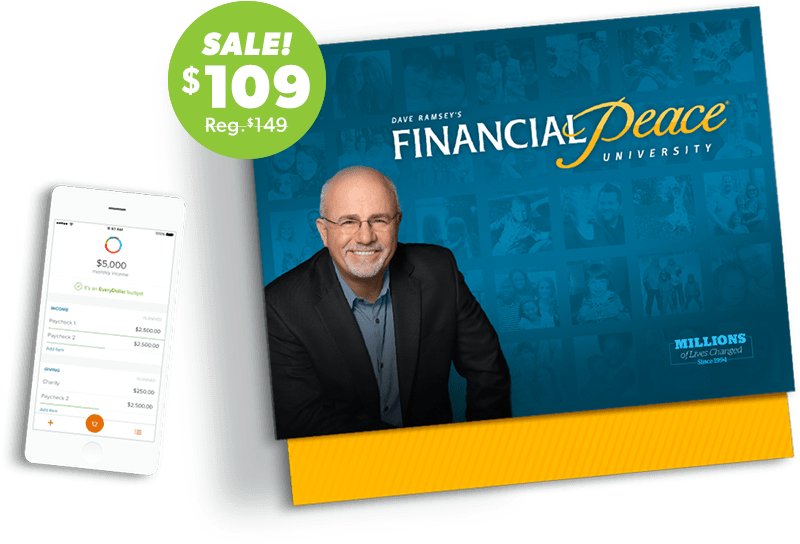 Never Worry About Money Again
Financial Peace University will help you take control of your money, plan for your future, and transform your life.
9 Lessons That Teach You How To Win With Money
Everything You Need to
Take Control of Your Money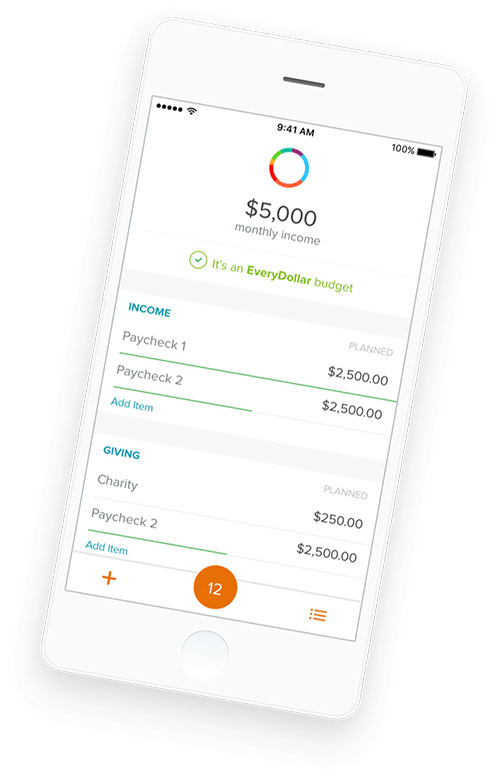 Track Spending
With Our Budgeting Tool
Connect your budget straight to your bank, sync across multiple devices, and enjoy anytime, anywhere access.
Learn From
Life-Changing Lessons
Watch entertaining videos, get your questions answered with financial coaching assistance, and stay on track with digital tools.
Budget, save and pay off debt.
Get on the same page with your spouse.
Identify which types of insurance you need.
Plan and save for major expenses.
Invest for your future, give generously, and more.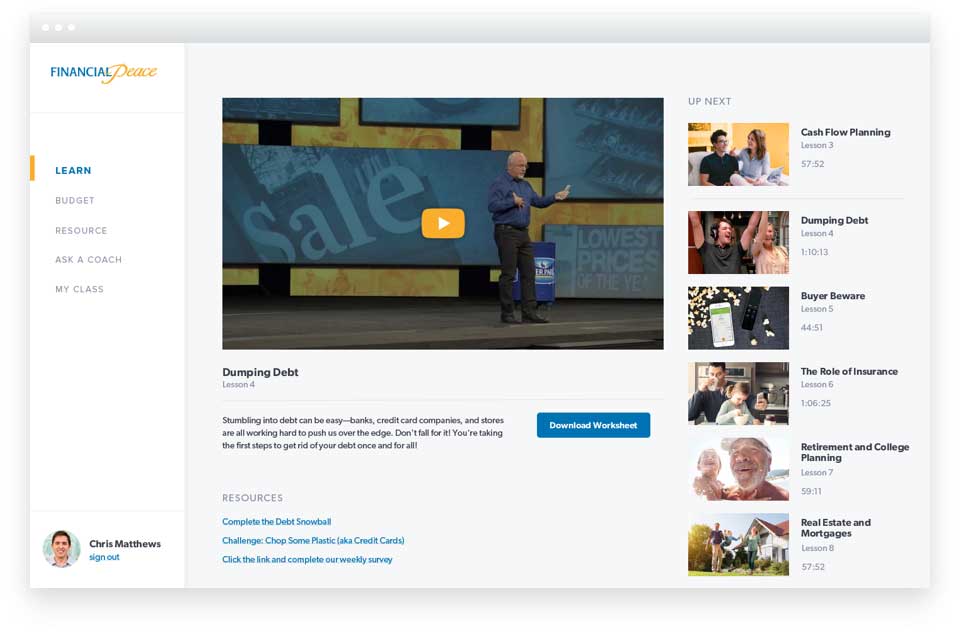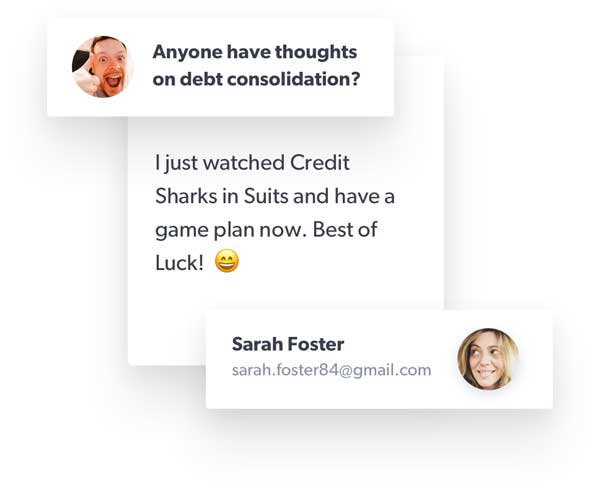 Take With a Group Nearby or Online at Home
Learn at your own pace by watching videos online and keep your progress moving forward with support from online community and financial coaches. Or join a group that meets near you and stay motivated by learning week by week with people just like you.
Did you know...?
Even though there are no groups currently near your location, you'll have access to Financial Peace University for an entire year! Start working the plan today and join a group when one becomes available.
You learn the same principles in the Online experience of Financial Peace University as you do with a group.
After checkout, you can start watching the lessons and using the tools and resources right away.
Dave has been there before. He gets it.
Dave Ramsey created Financial Peace University nearly 25 years ago after learning how to pay off debt, save and spend wisely, and build wealth. Today, millions have used the same principles to transform their lives.
Join the 5 Million People Who Have Taken Control of Their Money
My husband has always made a nice salary, but we never saved money. I started my own business a few years ago and I came to the realization of money. Some of my clients started sharing how Dave Ramsey had help. I bought the program and made my son's participate. For the first time the family is now more money conscious. We have a budget and I am looking forward to saving and paying for a vacation cash next year and for the retirement and beyond. Thanks
LisaGG1
Houston, TX
At first I was concerned with spending more $ when I was already having problems paying my bills. But, I took a leap of faith. This has been just what my husband and I needed. Thank you SO much!!
chmrdan
Ohio
Our family will be forever changed. I can't express my gratitude enough! I wish that this was taught to everyone at a young age.
Flyer
Yakima Washington
This is an amazing product. Thank you so much for putting developing. And putting out such a great product.
Paramagic
Winnemucca, NV
I am so thankful for my children for they are the ones that introduced me to Dave Ramsey. I am newly divorced after 39 years and I can attribute part of our problems to finiancial infidelity. I have learned so much that I am ashamed to say I was a big part of the problem, I used to hide the money I spent, he was the one who used to give me the $14.00 to buy groceries for four, so I made due, made sure the kids would have what they needed and me, I let go... I love Dave Ramsey, just wished I had him in my life 39 years ago, so much would have been different. FPU is the greatest, Just baby steps now but look out world Georgia is on her way:)
1948glw
Lancaster, Ca
I have implimented all of of Dave ramseys ideas and will be debt free including house in 36 months, I have shared the strategies with my kids and set up a meeting with our financial planner to engage early savings. I am glad that Dave Ramsey and the group engages a love for the Savior and as a small boy I have always been a strong believer in his saving grace and have resolved to share his love forever. True happiness is measured by how we love our family (foremost the Savior). and to be happy!! As a family we are grateful for the financial guidance to help our family.
raisethebar
Salt lake city
Financial Peace University in person just wasn't an option for our schedules. Our family chose to do the online combination. We are so glad we did! We can take our class with us wherever work takes us. Whenever we visit family, we can attend classes with them. It has been fun to talk about what we are learning about separately and to be on the same page, hundreds of miles apart. For people that are on the fence about whether or not they should take FPU, I say GO FOR IT! Not only have we learned about ourselves as individuals, we have learned about being a solid couple. Having seamless communication about money is such a blessing and takes the stress out of life.
MrMiyagi
Gainesville, FL
FPU is the best financial advice ever. It will change the way you think and respond to life. It will teach you all the myths out there and the truth about them. Furthermore, it will help you devise a plan no matter where you are at in your financial life. Warning: This product will change your life! If you do not want to change, do not purchase it.
FPUUnited
Frederick, MD
I only wish I had this information earlier in my life, and I strongly recommend your program to everyone in this country. It would revolutionise our economy not to mention lifestyle. Thanks so much for your program jim
Lazer
Longwood Fla
Financial Peace University is full of basic information that no one teaches formally and in a systematic style that is easy to follow . It is nice to hear from Dave Ramsey's examples and research that there are no secrets to wealth, just basic principles that followed over time will provide the resources for the way you want to live your life. I have and will continue to highly recommend this program to all that have money problems and to teenagers and college age students that are just starting out. I wish someone would have recommended this to me when I was that age.
bradyf222
Saint George, UT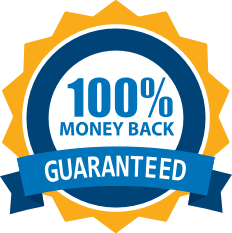 Our 100% Money Back Guarantee
Complete all nine lessons. Give it a real shot by following Dave's plan. If you aren't happy with your purchase within the first 90 days, we'll give you your money back.
You Can Do This.
Start Today!
You shouldn't feel overwhelmed and powerless over your money. You can be in control of your money and your future.
Interested in volunteering to be a Group Leader?