Never Worry About Money Again
Meet up with a local group for community, motivation, and accountability.
Watch the lesson videos in the comfort of your home and on your own schedule.
Meet with a group, enjoy at home, or do both. Switch at any point. It's up to you.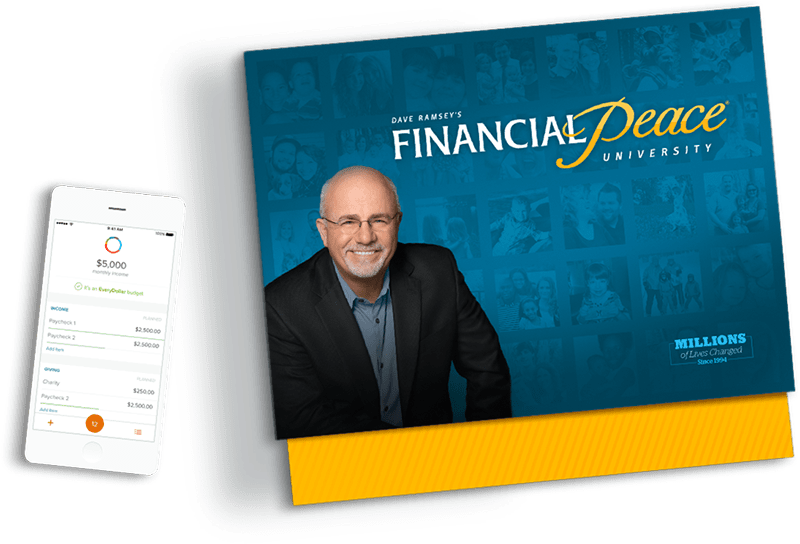 Financial Peace University
Never Worry About Money Again
Financial Peace University will help you take control of your money, plan for your future, and transform your life.
9 Lessons That Teach You How To Win With Money
Everything You Need to
Take Control of Your Money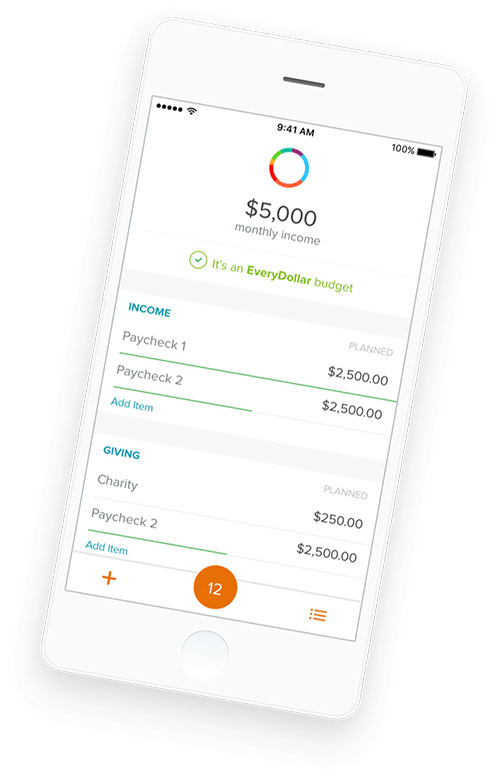 Track Spending
With Our Budgeting Tool
Connect your budget straight to your bank, sync across multiple devices, and enjoy anytime, anywhere access.
Learn From
Life-Changing Lessons
Watch entertaining videos, get your questions answered with financial coaching assistance, and stay on track with digital tools.
Budget, save and pay off debt.
Get on the same page with your spouse.
Identify which types of insurance you need.
Plan and save for major expenses.
Invest for your future, give generously, and more.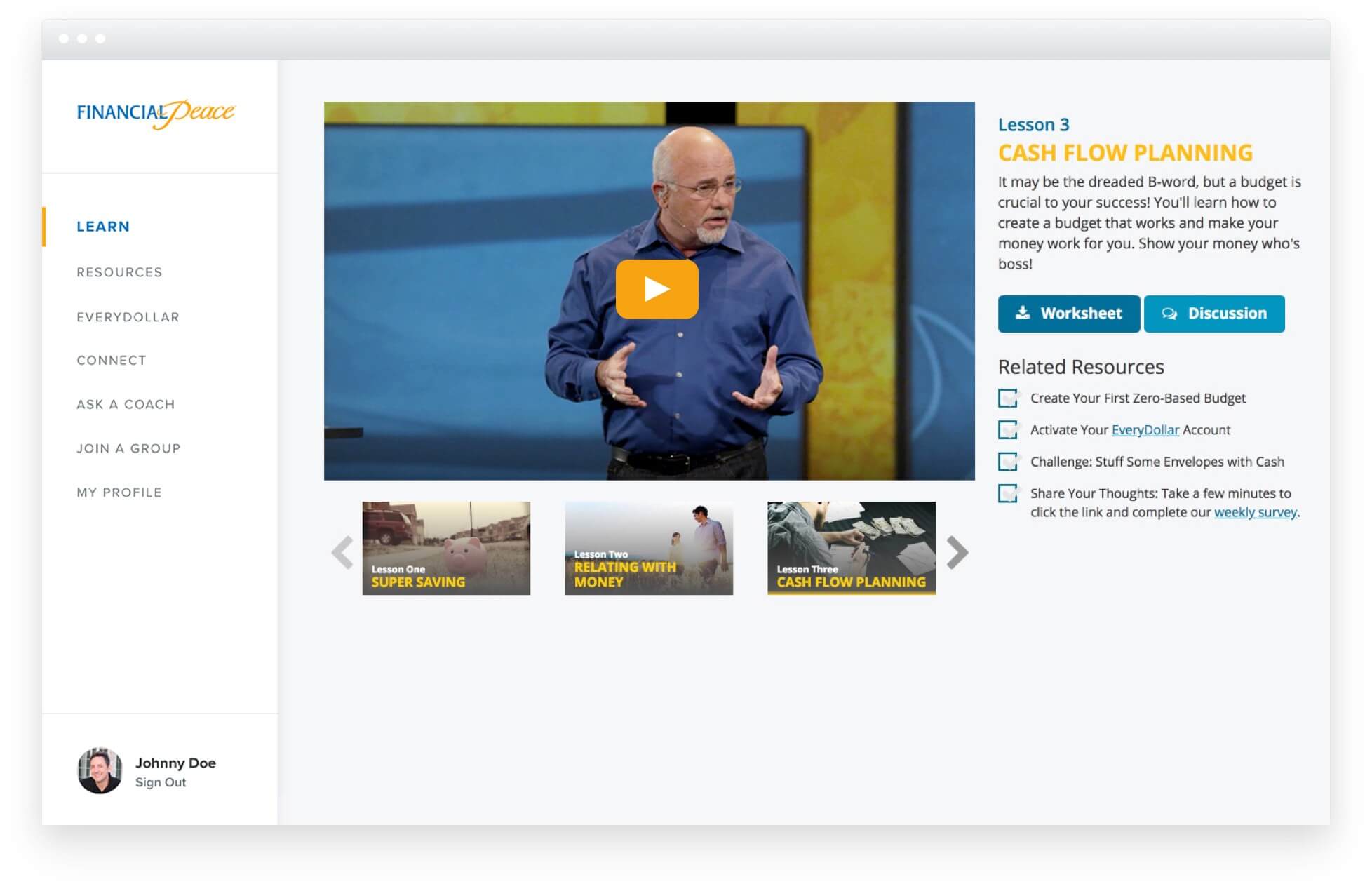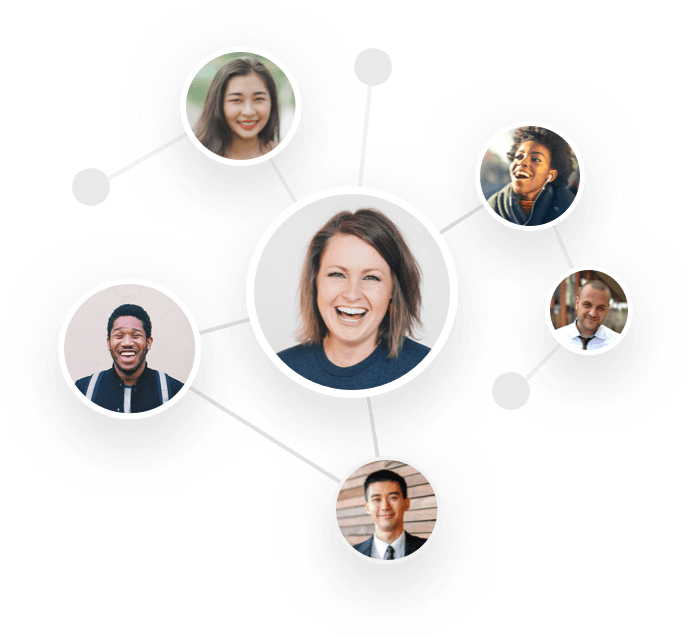 Take With a Group Nearby or Online at Home
Learn at your own pace by watching videos online and keep your progress moving forward with support from online community and financial coaches. Or join a group that meets near you and stay motivated by learning week by week with people just like you.
Did you know...?
Even though there are no groups currently near your location, you'll have access to Financial Peace University for an entire year! Start working the plan today and join a group when one becomes available.
You learn the same principles in the Online experience of Financial Peace University as you do with a group.
After checkout, you can start watching the lessons and using the tools and resources right away.
Dave has been there before. He gets it.
Dave Ramsey created Financial Peace University nearly 25 years ago after learning how to pay off debt, save and spend wisely, and build wealth. Today, millions have used the same principles to transform their lives.
Join the 5 Million People Who Have Taken Control of Their Money
Dave Ramseys' online course has truly made an impact in bettering my life. A day does not go by, that I do not somehow relate my day back to a teaching from this course. My fiancé is blown away by how my attitude towards money has changed. For 12 years he has been telling me we need to be dedicated and grow our value. After watching this class I know how and now I tell him the same thing. We are on a better financial path and its all thanks to this class. I have told all my friends and family about this class, and they are are all getting excited about making changes. Thank you Dave Ramsey for bettering not only my live but, our lives.
CookingChar
Helendale, CA
Dave has help me get out of debt, stay out of debt & save, save save! I bought the financial peach dvd set for a young couple on the island. I am passing it forward. I highly recommend Dave to all. Everyone can benefit from his knowledge (the school of hard knocks). Thanks Dave.
Beachcombers
Edisto Beach, SC
My husband and I have really enjoyed this online course. The lessons we have learned together are helping us get out of debt and move down the path toward financial freedom. Dave presents realistic, practical, valuable, and compelling concepts and supporting facts for his perspective on how to handle money, and what it takes to walk the path to financial freedom.
PrisKelly
Houston, TX
Still working through the first video. Like the fact we can do it at home on our own time!!
kjo528
South Carolina
The best thing about this program is being urged to take Baby Steps. I am the type of person who wants this done yesterday...but I didn't get to this position overnight and it is going to take me time to get out of this hole I've dug. The class is showing me how to get out and stay out of the Debt Hole with Baby Steps. Thanks for breaking this monster down into tiny parts so we can overcome it!
BabySteps2010
Everett, WA
This information is excellent. I was sad though to not be able to see the presenters. I tend to learn best with the visual reinforcements. It was my mistake and I just don't want others to go through the initial disappointment that I did. Though we are not in a financial bind, this program is driving an important organization process and has provided a detailed knowledge of where our resources go. We can now be more purposeful with them. Thank you.
HappyCouple2
Michigan
It is humbling for me to write a review for Financial Peace University and the Dave Ramsey team. My wife and I started following Dave's plan in May of 2009, barely a year after we first married. Using the baby steps, living on a written budget, and using the envelope system completely changed our marriage and changed our financial lives. In Financial Peace University, Dave lays out his plan and direction for your individual financial plan. His 7 baby steps REALLY WORK! My wife and I have been so very blessed to walk through this journey spiritually together and it has been amazing what we have accomplished. I've read and studied all of the major guru's in the personal finance world including Robert Kiyosaki, David Bach, Ramit Sethi, Suze Orman, and Donald Trump. While these authors and speakers all added value for us, there was something missing in their message. When we were exposed to Dave Ramsey's message of working together in our marriage, adding spirituality to our finances, and learning to be cheerful givers, our lives completely changed. We sit here today as 2 people ages 31 and 26 completely debt free with a paid off house, substantial retirement savings, a fully funded emergency fund and plenty of free cash flow that allow us to Live and Give like no one else. We had an awesome experience travelling to Nashville to do our Debt Free Scream on air in Martha's Place on the Dave Ramsey Show in front of 4 million listeners last Christmas. Dave Ramsey, his team, his message, and especially Financial Peace University carry my highest recommendations whether you have a Doctorate in Business, or a degree from the school of hard knocks. His message will totally change the way you look at money. Thank you Dave, thank you to your team, and thank you for your message of HOPE. We have completely changed our Family Tree! Joe & Haley R Little Rock, AR
JoeAndHaley
Little Rock, AR
I like the 13 week format much better. Have been co-teaching the class for years and there were a few changes they made that to me should have never been done. Number 1 they took out the testimonials on the DVD's. Everyone loved hearing those. Number 2 Dave has his guest speakers, 3 of them, doing part of the lecturing and just not the same. They just don't have the charisma and delivery impact that Dave has and just diminishes the series. Still love the course and still think it's a wonderful thing to get involved with but really wish they would go back to the old format.
Paul3214
Phoenix
Our grown children recommended we do this thing called Financial Peace University. They had completed the course with their future spouses as a condition they had set prior to marriage. So my spouse and I are doing this. Taking this course has done a number of things. Dave says spouses will fight about the budget. Well, we haven't. Yet. This course has created almost a laser focus on our budget that we never have had. We now know where every penny goes because we tell it to go there versus it slipping through our fingers. I gave the sample disc to my office mate at work. She's 40-ish and single. She watched it last weekend and came to work fired up. Thanks, Dave.
rosie1
Frydek, TX
We have been changed by FPU! We went from no plan and no clue to having financial goals and seeing the path to real financial peace. We have been called crazy by friends and family for living without credit cards, a mortgage and without a car payment. I think that they are crazy for living with debt. This online course is a great way to do FPU on your own schedule or if you can't find a class in your area. You will be changed by this!
ProfessorB
Ocala, Fl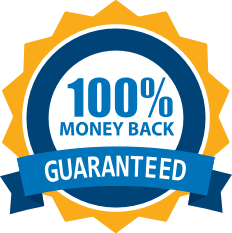 Our 100% Money Back Guarantee
Complete all nine lessons. Give it a real shot by following Dave's plan. If you aren't happy with your purchase within the first 90 days, we'll give you your money back.
You Can Do This.
Start Today!
You shouldn't feel overwhelmed and powerless over your money. You can be in control of your money and your future.
Interested in volunteering to be a Group Leader?