Your Money Made Simple
Learn to control your money and prepare for the future.
Already a member? Sign In
The Smarter Way to Manage Your Money
Pay off your debt

It's no fun living paycheck to paycheck. Enjoy your money without owing it to someone else.

Save for the future

Get proactive! Build an emergency fund and invest with confidence.

Make a great team

Create a helpful budget that works for you AND your spouse. Learn to plan, save and grow together.
Real Results From People Just Like You
Average debt paid off
in the first 90 days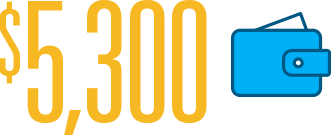 Average amount saved
in the first 90 days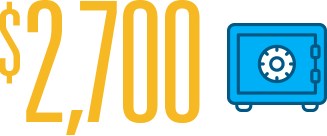 We can show you a plan that works for everyone.
Take the First Step
How Quickly Could You Be Debt-Free?
Answer five simple questions about your different types of debt. Based on your answers and research data, we'll estimate how quickly you could pay off all of your debt using the principles and plan from Financial Peace.
What is the balance of your credit cards?
$0
Next
Financial Peace
Time required to pay off your debts with Financial Peace.
Time required to pay off your debts with no plan.
You'll be out of debt 14 months sooner!
What You'll Learn in Financial Peace
Lesson 1: Super Saving

Learn Dave's famous "7 Baby Steps" plan.

Lesson 2: Relating with Money

Create a plan you and your spouse are excited about.

Lesson 3: Cash Flow Planning

Create a budget that doesn't feel like a straitjacket.

Lesson 4: Dumping Debt

Learn to eliminate debt using the Debt Snowball.

Lesson 5: Buyer Beware

Protect your plan against marketing and advertising.

Lesson 6: The Role of Insurance

Buy only the insurance you need to protect you and your family.

Lesson 7: Retirement and College Planning

Confidently plan for retirement and your kids' college.

Lesson 8: Real Estate and Mortgages

Understand mortgages and when you should buy or sell.

Lesson 9: The Great Misunderstanding

Learn the biggest money secret Dave ever discovered.
People are Motivated by Financial Peace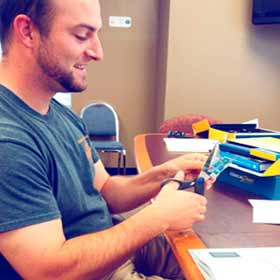 People keep asking how our class is going... I think this sums it up! Over the past 2 weeks Adam and I have cut up all our credit cards!! #FinancialPeace
I completed a financial goal today! I am so excited! I will have freedom in my finances! I will not be handcuffed to debt!
@daveramsey 16k paid off on student loans in 11 months. 24 years old, starting off debt free & on baby step 4! #FinancialPeace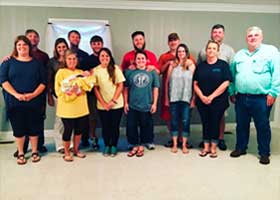 We just completed our #FinancialPeace course! As a group, we paid off $24,200 in debt, we saved $92,800 in cash, and we paid off and destroyed 5 credit cards! All in 9 weeks!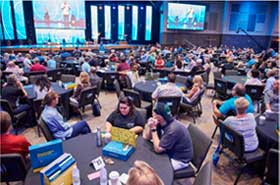 Week one of Financial Peace University! We have groups meeting at all campuses learning to take control of their finances. #FinancialPeace
Day one of @DaveRamsey #FinancialPeace course in the books! Excited for the possibilities and change to come. Thank you!
This is the class that enabled me to graduate from college debt-free! I HIGHLY recommend it to anyone wanting to make headway with their finances.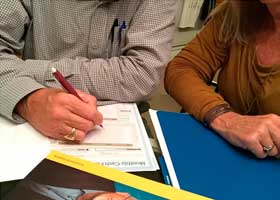 Just finished our Monthly Cash Flow plan for FPU homework & we're still happily married. Looking forward to one day being debt free with the help of #FinancialPeace
You CAN Do This!
Take It One Step at a Time.
Choose the experience that's right for you.
With a Group

Membership
Led by a Group Coordinator
Nine 90-Minute Meetings
Group Accountability

Online, Anytime

Get Started Immediately
Learn at Your Own Pace
52-week Unlimited Access
View on Any Device
129
You CAN Do This!
129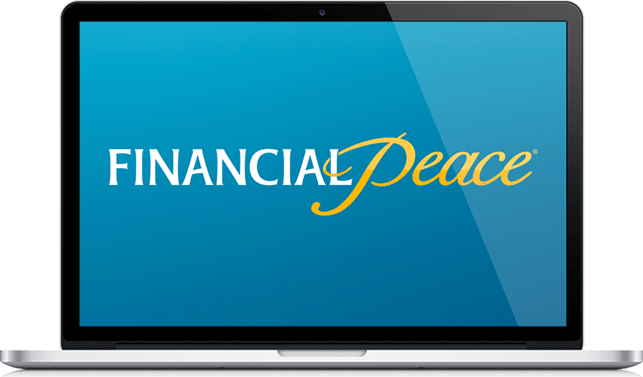 You CAN Do This!
Financial Peace - Online
Get Started Immediately
Learn at Your Own Pace
52-week Unlimited Access
View on Any Device
Get Started
Help Others Along the Way!
Leading a group is simple and rewarding! More than 40% of our group leaders experience Financial Peace for the first time while leading! If you have a heart to help others, this is a great way to do it!
Lead a Group