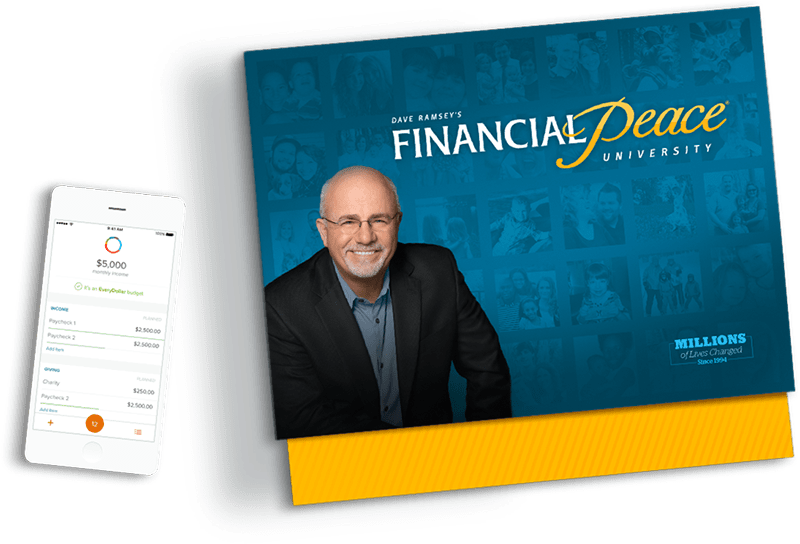 Never Worry About Money Again
Financial Peace University will help you take control of your money, plan for your future, and transform your life.
9 Lessons That Teach You How To Win With Money
Everything You Need to
Take Control of Your Money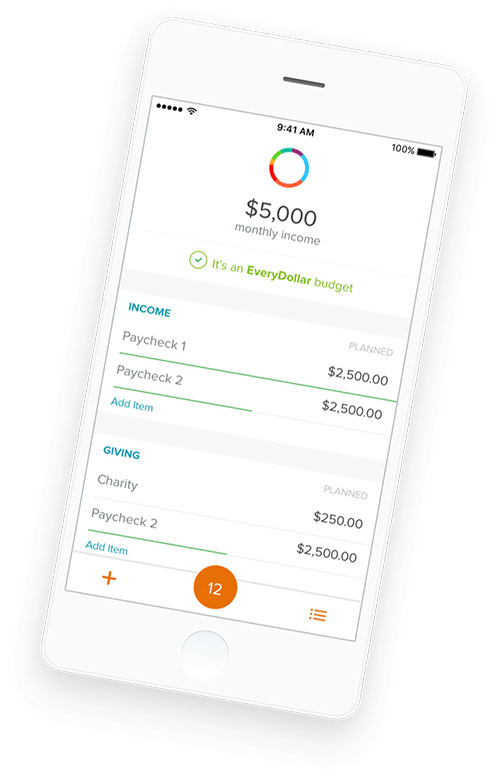 Track Spending
With Our Budgeting Tool
Connect your budget straight to your bank, sync across multiple devices, and enjoy anytime, anywhere access.
Learn From
Life-Changing Lessons
Watch entertaining videos, get your questions answered with financial coaching assistance, and stay on track with digital tools.
Budget, save and pay off debt.
Get on the same page with your spouse.
Identify which types of insurance you need.
Plan and save for major expenses.
Invest for your future, give generously, and more.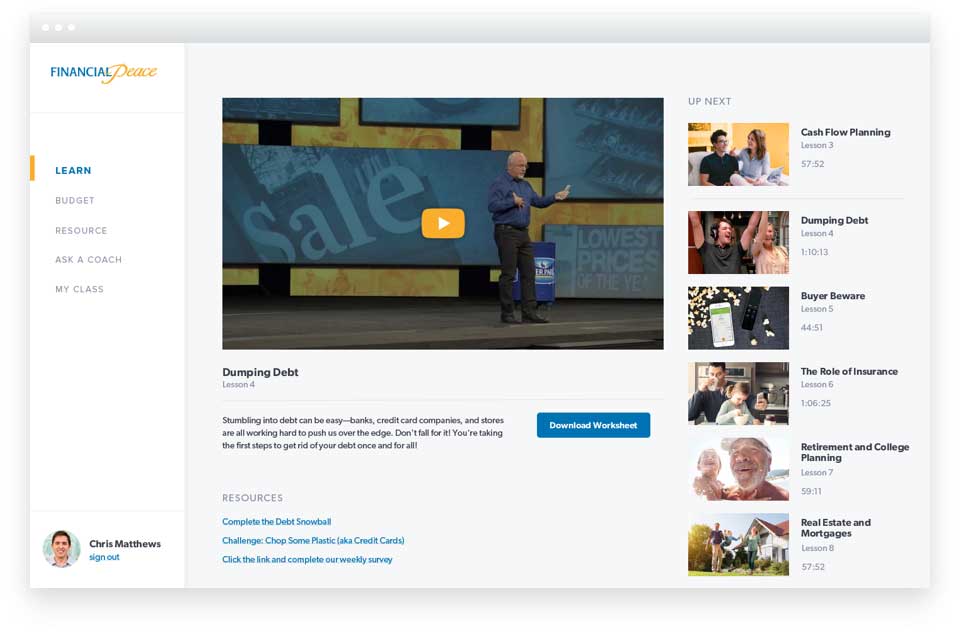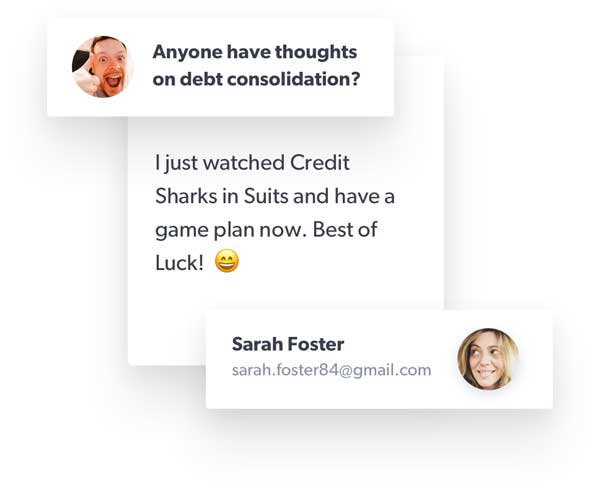 Take With a Group Nearby or Online at Home
Learn at your own pace by watching videos online and keep your progress moving forward with support from online community and financial coaches. Or join a group that meets near you and stay motivated by learning week by week with people just like you.
Did you know...?
Even though there are no groups currently near your location, you'll have access to Financial Peace University for an entire year! Start working the plan today and join a group when one becomes available.
You learn the same principles in the Online experience of Financial Peace University as you do with a group.
After checkout, you can start watching the lessons and using the tools and resources right away.
Dave has been there before. He gets it.
Dave Ramsey created Financial Peace University nearly 25 years ago after learning how to pay off debt, save and spend wisely, and build wealth. Today, millions have used the same principles to transform their lives.
Join the 5 Million People Who Have Taken Control of Their Money
I received the kit very quickly - Just what we needed. Could not wait to get started.......to date - I have listened to all the CD's in the car and am working my way through the program on-line. It make such a difference in the way we think and act. I wish we would have done this 25yrs ago. Thank You Dave Ramsey, God Bless.
tattered
Northwest GA
My husband and i took this course 8 years ago, and my sister is now getting married. We purchased the course and are enjoying retaking it with them! Great to be reminded and refreshed and watch them learn for the first time! I see hope and excitement! We are glad to "pay-it-forward" - someone shared it with us, we are sharing with them.
LlamaMama
Goshen, IN
I appreciate the option of using online resources while waiting for the local class to start. There is no delay in getting the information and starting to put it into action. Sometimes there were issues with the videos but I was able to go back into them and 'resume', not sure if this was a personal internet issue or an issue with the website/server.
virn32
Lewiston, ME
We have been changed by FPU! We went from no plan and no clue to having financial goals and seeing the path to real financial peace. We have been called crazy by friends and family for living without credit cards, a mortgage and without a car payment. I think that they are crazy for living with debt. This online course is a great way to do FPU on your own schedule or if you can't find a class in your area. You will be changed by this!
ProfessorB
Ocala, Fl
My wife and I both love the kit and purchased it in lieu of the Financial Peace Life Time Memebership (for myself) because I knew with my travel schedule I would miss 3-4 classes. It would be nice to obain credit for the classes that I watch at home using this kit when I miss, but instead I have to watch class on-line with a slow connection in rural Iowa. The Financial Peach University LIft Time Membership I purchased was for my single sister, Sharon, who didn't have the cash to take your class. She needed hope and tools to succeed financially very badly. Coaching an older sister is a challenge, so I am taking the class with her. Thanks for your efforts and God Bless.
Walleyeboy
Van Meter, IA
We were fed up with being broke all the time. Neither of us had ever been taught how to budget and have lots of debt. Dave's system is very simple to execute with discipline. We have the motivation and drive to do this and are very excited!
Juli61
Martinez, CA
Single mom, widowed with 2 kids, 11 and 15. Only debt is $16,000 in student loans. Home is paid for and college loans are my only debt. Started on Jan. 3 2010 and by end of Jan, paid down loan to 13,600 and by end of February, I will pay down an additional $2,000. My debt snowball will have me paid off by no later than July 2010. These loans would have taken me until Sept. 2019, had I paid the minimum payment. I should be debt-free by late summer of this year, having paid $16,000 off in about 8 months. My income totals $4,500 per month. What I love about the envelope system is that I have scrutinized my spending and whittled away excess waste. I did the plastectomy on my few credit cards and it felt awesome. I finally feel like I have a clear cut plan for my future and my childrens. I was doing everything backwards, funding the IRA and kids college instead of snowballing the debt. I started college mutual funds for my girls when they were just weeks old...and I've funded the IRA. I was just doing everything scatterbrained and without a concrete plan. I love FPU Revisited as well as Total Money Makeover. The quality of the FPU home kit is outstanding. This is the most valuable investment I have ever purchased. Now, I can't wait to whittle away at unnecessary spending, go crazy with yard sales and soon, be completely debt free. What a great lesson to get my girls involved in the whole budget process. Thank you and God Bless!!!
Jozee
Mogadore, OH
We knew about the product before we purchased it and I had even read one of Dave's books. I guess what I didn't expect or was thrilled to discover, is that Dave is a great teacher. He's funny and intelligent and just easy to watch. We're learning a lot and enjoying the process. Thanks!
mkyoung
Cincinnati, OH
This is the 3rd FPU I have bought as a wedding gift. I am greatfull for Dave's teachings. The lucky couples have ALL been very impressed with the knowledge and are working though the baby steps. Thank you, Wink
Wink
Chandler , AZ
I am on week three of the course and already I feel so much better and more hopeful about life. For the first time in my life I am sticking to a budget. My husband and I are enjoying making cuts so that we can get totally out of debt. We are realizing just how fortunate and blessed we are to have God's resources entrusted to us. This series has given us an entirely new perspective. This has also given me a new hope. I was to a point of total distress. Our debt came as a surprise to us - a tax debt we didn't understand. We have worked very hard to not have debt - no car payments, no house payment, no credit card payments, etc. So, it was very disheartening to find ourselves in debt. God is helping us. Thank you, Dave Ramsey, for this wonderful work of hope and peace.
Believing
Florida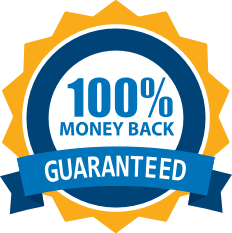 Our 100% Money Back Guarantee
Complete all nine lessons. Give it a real shot by following Dave's plan. If you aren't happy with your purchase within the first 90 days, we'll give you your money back.
You Can Do This.
Start Today!
You shouldn't feel overwhelmed and powerless over your money. You can be in control of your money and your future.
Interested in volunteering to be a Group Leader?