Never Worry About Money Again
Meet up with a local group for community, motivation, and accountability.
Watch the lesson videos in the comfort of your home and on your own schedule.
Meet with a group, enjoy at home, or do both. Switch at any point. It's up to you.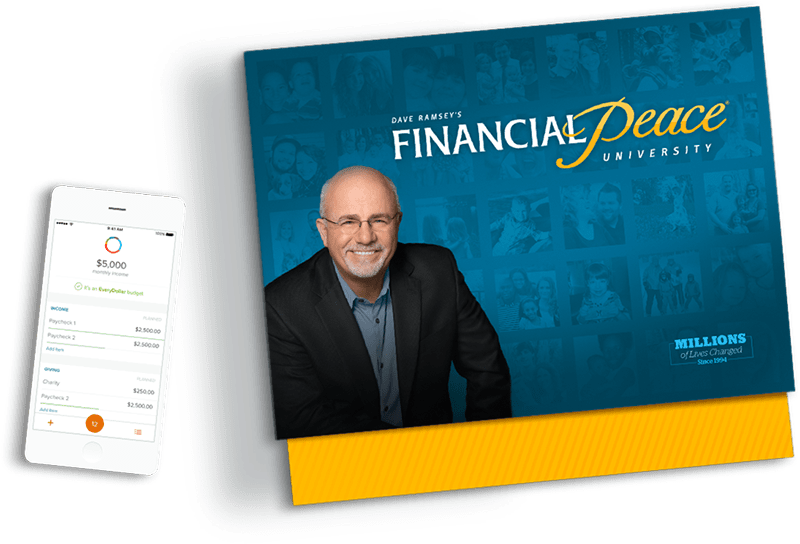 Financial Peace University
Never Worry About Money Again
Financial Peace University will help you take control of your money, plan for your future, and transform your life.
9 Lessons That Teach You How To Win With Money
Everything You Need to
Take Control of Your Money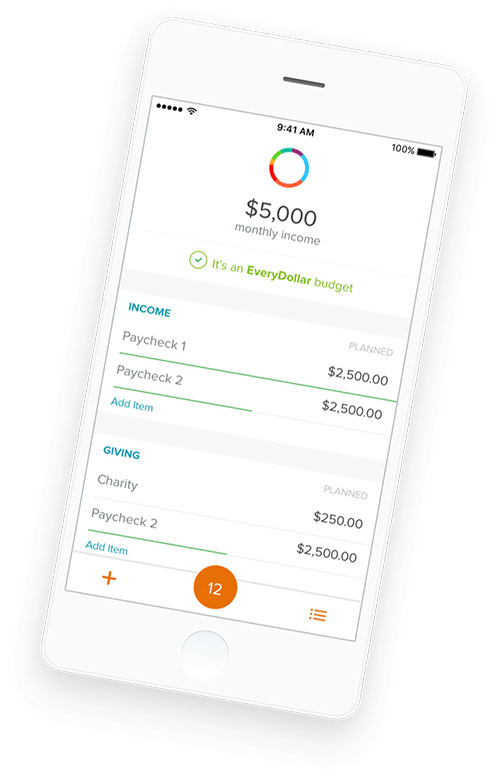 Track Spending
With Our Budgeting Tool
Connect your budget straight to your bank, sync across multiple devices, and enjoy anytime, anywhere access.
Learn From
Life-Changing Lessons
Watch entertaining videos, get your questions answered with financial coaching assistance, and stay on track with digital tools.
Budget, save and pay off debt.
Get on the same page with your spouse.
Identify which types of insurance you need.
Plan and save for major expenses.
Invest for your future, give generously, and more.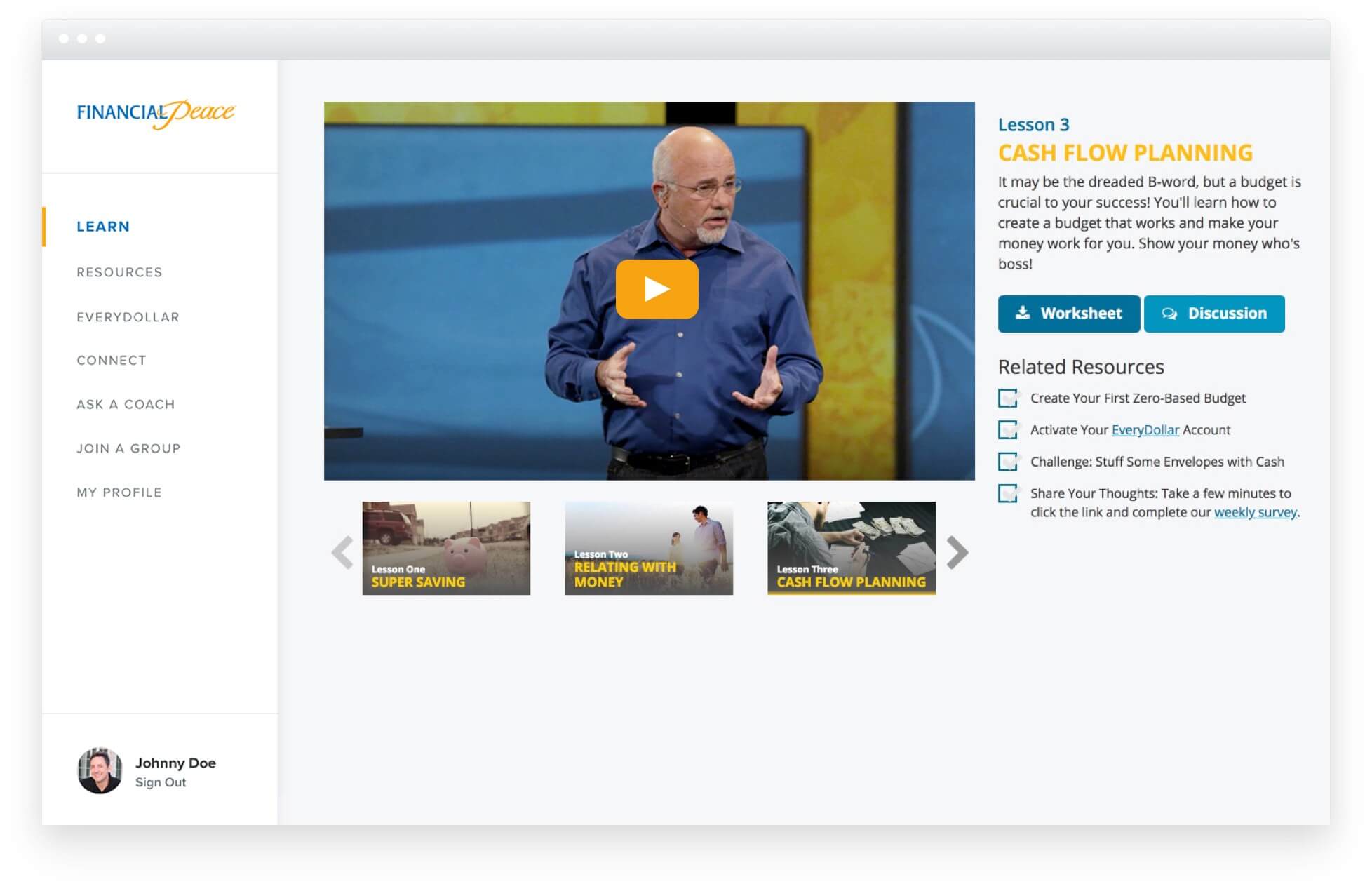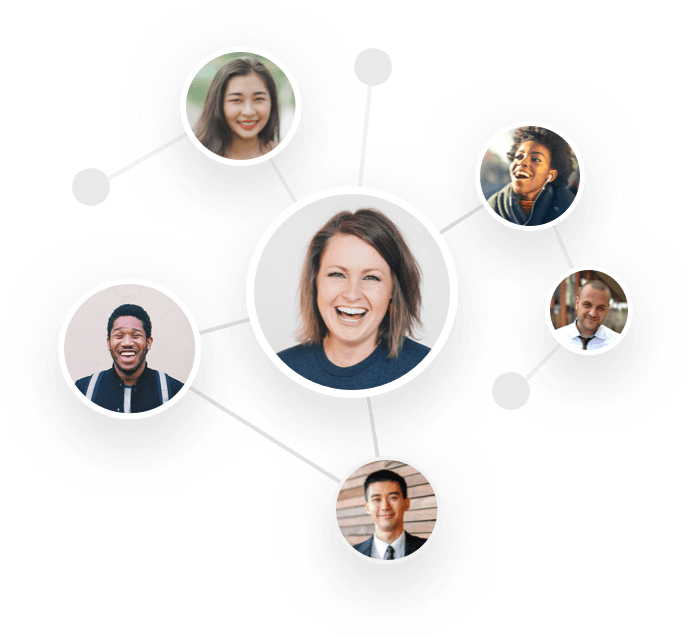 Take With a Group Nearby or Online at Home
Learn at your own pace by watching videos online and keep your progress moving forward with support from online community and financial coaches. Or join a group that meets near you and stay motivated by learning week by week with people just like you.
Did you know...?
Even though there are no groups currently near your location, you'll have access to Financial Peace University for an entire year! Start working the plan today and join a group when one becomes available.
You learn the same principles in the Online experience of Financial Peace University as you do with a group.
After checkout, you can start watching the lessons and using the tools and resources right away.
Dave has been there before. He gets it.
Dave Ramsey created Financial Peace University nearly 25 years ago after learning how to pay off debt, save and spend wisely, and build wealth. Today, millions have used the same principles to transform their lives.
Join the 5 Million People Who Have Taken Control of Their Money
i got the spanish version for my brother in debt Si
MEXICLE
kansas city kansas
This class blows my mind. I am not quite halfway through, but have already learned A WHOLE LOT ! I really like the convenience of taking the class when it fits into my schedule - and being able to watch when I am alert and focused.
LookUp
Brevard, NC
The FPU program has not only changed our financial problem, but has also made us realize where we lacked on other Biblical areas. Thanks Dave.
EasyCreditFailure2
Blackfoot, ID
Best purchase anyone can make! Especially if you work odd hours and cannot attend the class.
Lerns37
Richmond va
My wife and I decided we needed to take control of our spending, and we had several friends and family members that were raving about Dave Ramsey's FPU. We decided to take the plunge. There were no local classes that we could squeeze into our busy schedules, so we opted for the online class with the option to attend in person later. So far, we could not be happier! The quality of the streaming media in excellent, and we have viewed a few of the segments several times for better understanding. I am quite happy at this point that there were no local classes because we a delighted with the online Combo class option. My only regrets at this point is that we did not do this 15 years ago when we were first married. DO IT NOW!
WJTech
Birmingham, AL
Our grown children recommended we do this thing called Financial Peace University. They had completed the course with their future spouses as a condition they had set prior to marriage. So my spouse and I are doing this. Taking this course has done a number of things. Dave says spouses will fight about the budget. Well, we haven't. Yet. This course has created almost a laser focus on our budget that we never have had. We now know where every penny goes because we tell it to go there versus it slipping through our fingers. I gave the sample disc to my office mate at work. She's 40-ish and single. She watched it last weekend and came to work fired up. Thanks, Dave.
rosie1
Frydek, TX
Gave this as a gift to my son 24yrs old and his bride. Just starting out they now have a plan that will have them handle their finances responsibly from the start. Both have expressed that they are really greatfull for having this enrollment in your course. It has changed their way of looking at their money and how they handle it. They are looking forward to a life together that is not only debt free but money issue arguments free. I'd say thats 95%+ of the battle headed off at the pass. The rest is intimate and I do not know of any course that I would recommend, for that they are on their own. Thanks for providing a resource of such great value. JC
Gratitude
Atl. GA
I started listening to your radio show in December 2011 and it has changed my way of thinking financially and in life. I bought the total money makeover and finished it, and now i purchased the fpu home edition, im finishing up the financial peace book and half way through the audio cd's. I thought i did a good job financially planning our debt, but your plan gave me specific direction and guidelines which was exactly what I needed. Plus i feel your teaching has gotten my wife to start thinking about our finances more and preparing to change our family tree. thanks dave
moneymover
riverside, ca
I have implimented all of of Dave ramseys ideas and will be debt free including house in 36 months, I have shared the strategies with my kids and set up a meeting with our financial planner to engage early savings. I am glad that Dave Ramsey and the group engages a love for the Savior and as a small boy I have always been a strong believer in his saving grace and have resolved to share his love forever. True happiness is measured by how we love our family (foremost the Savior). and to be happy!! As a family we are grateful for the financial guidance to help our family.
raisethebar
Salt lake city
I have battled with debt for my entire life, and have taught my bad habits to my children. Through the Financial Peace University online, I have now learned to have a better relationship with my money. As a Christian, I love that this course is based on the Bible. There is so much wisdom to be learned from the Bible. I hope that I can pass the lessons on to my children, so they can experience the peace of winning the battle against debt! Thank you Dave Ramsey for showing me the path to peace!! I strongly recommend this course to everyone!
Mwhite
New Hampshire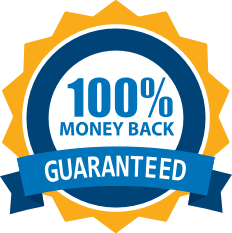 Our 100% Money Back Guarantee
Complete all nine lessons. Give it a real shot by following Dave's plan. If you aren't happy with your purchase within the first 90 days, we'll give you your money back.
You Can Do This.
Start Today!
You shouldn't feel overwhelmed and powerless over your money. You can be in control of your money and your future.
Interested in volunteering to be a Group Leader?