Never Worry About Money Again
Meet up with a local group for community, motivation, and accountability.
Watch the lesson videos in the comfort of your home and on your own schedule.
Meet with a group, enjoy at home, or do both. Switch at any point. It's up to you.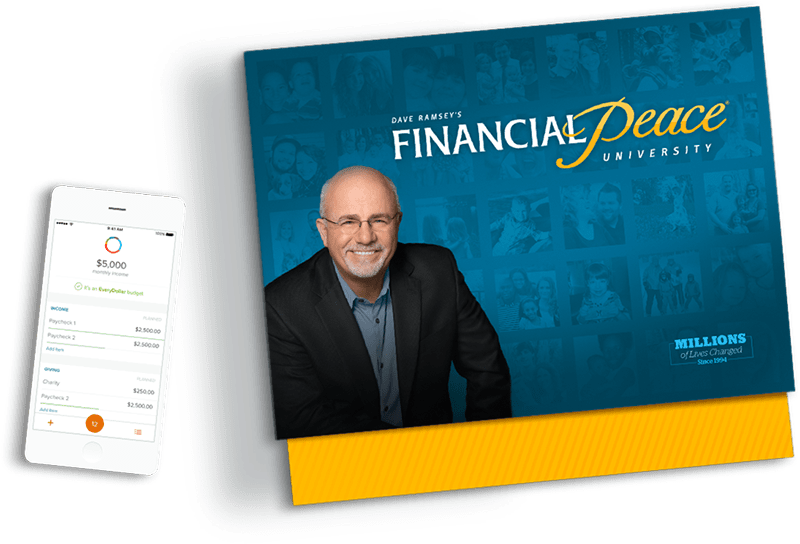 Financial Peace University
Never Worry About Money Again
Financial Peace University will help you take control of your money, plan for your future, and transform your life.
9 Lessons That Teach You How To Win With Money
Everything You Need to
Take Control of Your Money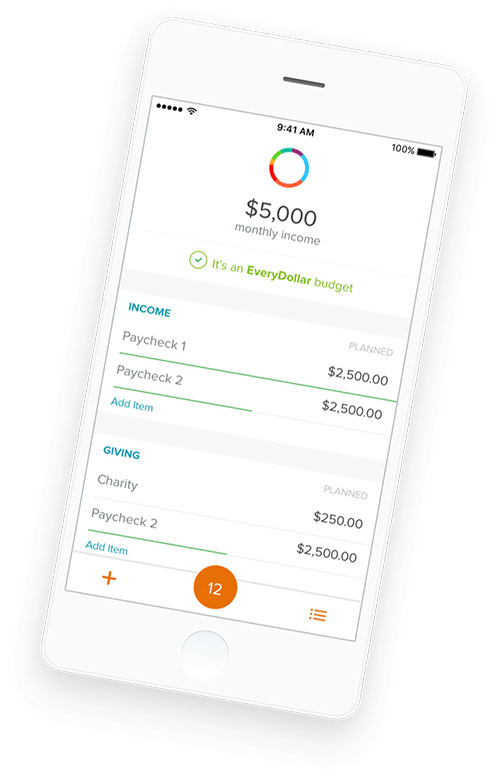 Track Spending
With Our Budgeting Tool
Connect your budget straight to your bank, sync across multiple devices, and enjoy anytime, anywhere access.
Learn From
Life-Changing Lessons
Watch entertaining videos, get your questions answered with financial coaching assistance, and stay on track with digital tools.
Budget, save and pay off debt.
Get on the same page with your spouse.
Identify which types of insurance you need.
Plan and save for major expenses.
Invest for your future, give generously, and more.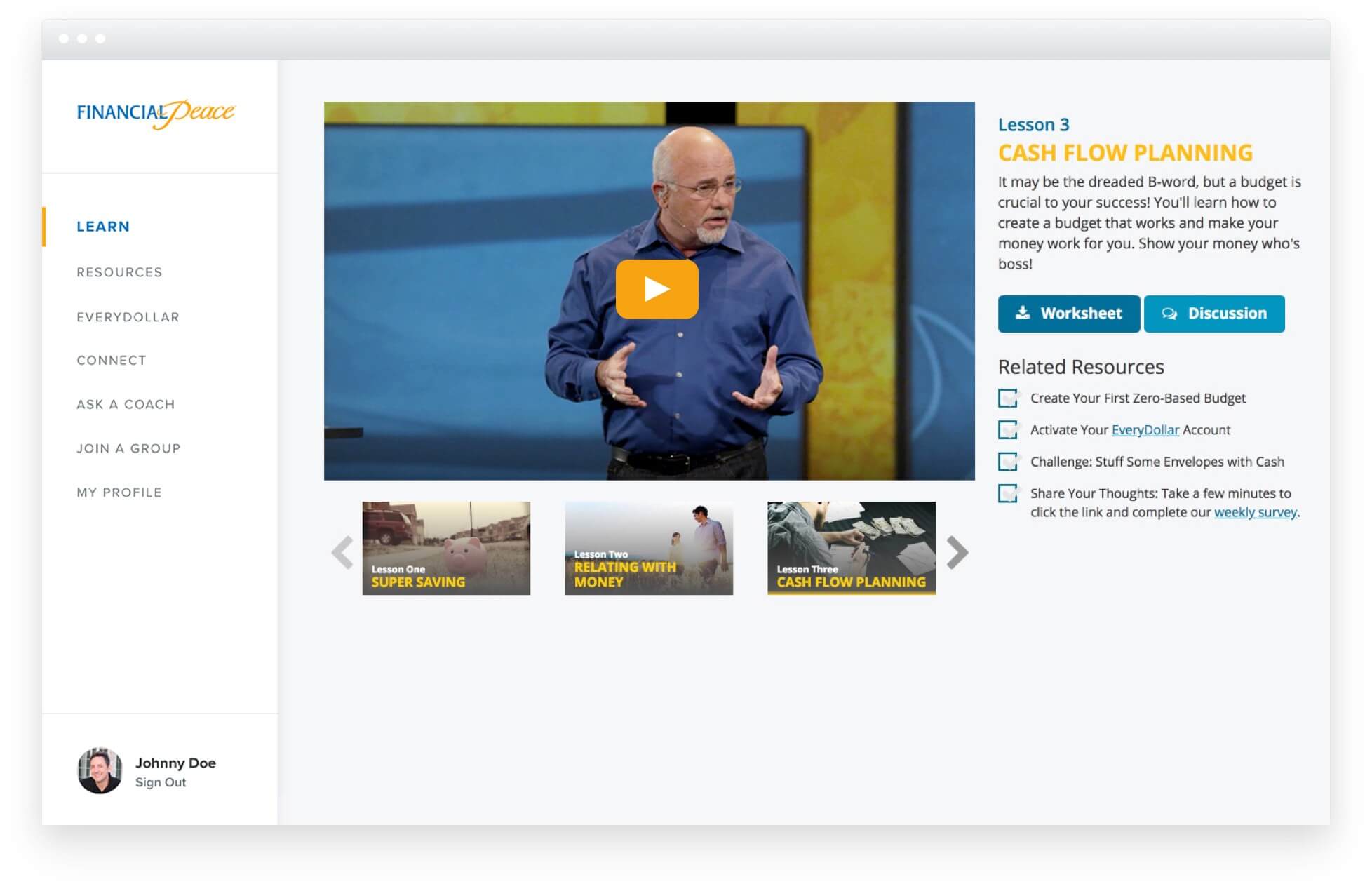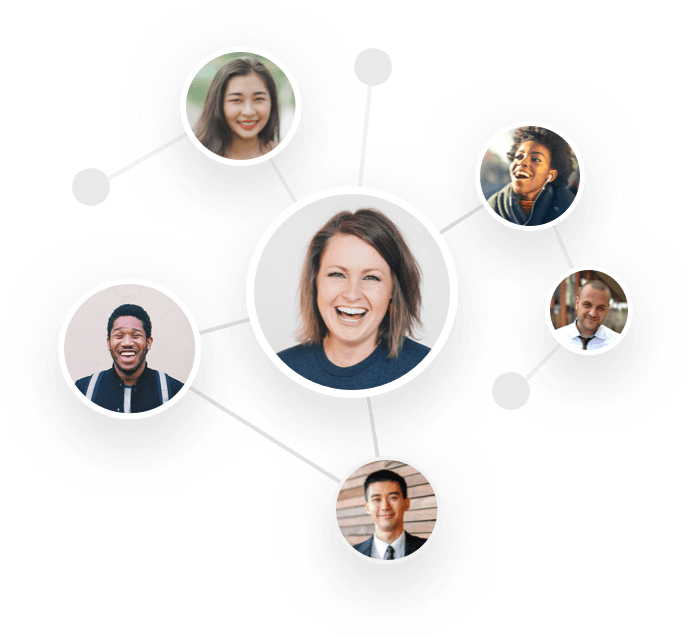 Take With a Group Nearby or Online at Home
Learn at your own pace by watching videos online and keep your progress moving forward with support from online community and financial coaches. Or join a group that meets near you and stay motivated by learning week by week with people just like you.
Did you know...?
Even though there are no groups currently near your location, you'll have access to Financial Peace University for an entire year! Start working the plan today and join a group when one becomes available.
You learn the same principles in the Online experience of Financial Peace University as you do with a group.
After checkout, you can start watching the lessons and using the tools and resources right away.
Dave has been there before. He gets it.
Dave Ramsey created Financial Peace University nearly 25 years ago after learning how to pay off debt, save and spend wisely, and build wealth. Today, millions have used the same principles to transform their lives.
Join the 5 Million People Who Have Taken Control of Their Money
It's not education - though it is. It's not studying - though it is. It's really opportunity. I've got three (count 'em - three!) college degrees and through all that study no one ever taught me how to handle money. I'm in my 50's and just learning this! I needed this DECADES ago. Don't miss this opportunity! It doesn't cost - it PAYS!
BoltUpright
Okemos, MI
I am so thankful for my children for they are the ones that introduced me to Dave Ramsey. I am newly divorced after 39 years and I can attribute part of our problems to finiancial infidelity. I have learned so much that I am ashamed to say I was a big part of the problem, I used to hide the money I spent, he was the one who used to give me the $14.00 to buy groceries for four, so I made due, made sure the kids would have what they needed and me, I let go... I love Dave Ramsey, just wished I had him in my life 39 years ago, so much would have been different. FPU is the greatest, Just baby steps now but look out world Georgia is on her way:)
1948glw
Lancaster, Ca
We are amazed at all the specific examples provided for us to take real charge of our finances. We chuckled when we read (and heard Dave) list the pitfalls that most people fall into because it was as though he was describing everything we did and he does not even know us!!! My husband and I are grateful to Dave and the insights he has chosen to share with us; he has provided God's scripture verses as proof that God never intended for us to be broke, yoked to debt, and living miserably. There is true freedom when we do things (all things including financial) God's way.
AbbyKea
Naples, Florida
Dave Ramsey's FPU is my last hope in getting out of debt. I've taken some really bad financial advice over the past few years and it's only made my debt situation worse. I love everything about Dave's books and his plan. My mama and I attended our first FPU class last week and are looking forward to finally being debt-free soon. Thank you, Dave!!
txgrl25
Dallas, TX
We are so pleased to be taking the online FPU course. There is no way we could attend a class together any other way because of my husband's work schedule. This has given us the chance to spend the time together, at our own pace, to learn and apply Dave's teachings. It is giving us hope that someday we will be able to pay back our school debt...hopefully sooner rather than later!
drwifemomof2
Omaha, NE
Dave Ramsey's program has changed my life. In just over one month I managed to pay off all my credit card debt and am now working towards my car and student loans. I was so exited about this program I have shared it with my friends and family. First the first time, my mom has finally gained control of her money and has built up her emergency fund. Thank you Dave.
DreamsofParis
Orlando,FL
The customer service at DaveRamsey.com is incredible. They bent over backward to accomadate me! This is an awesome product I am already working my debt snowball and will be debt free by March 2012!!! Thank you!!!
JenniferA
Albertville, AL
We have enjoyed watching and following along with our study guides. We are taking the steps towards one day being debt free. Thanks to Dave and his team!
MattGreeno
Wichita, KS
Fpu is a system on money management that goes back thousands of years. It's the basics and it works. I wanted to make sure that my new bride and I start our life together on the same page in as many areas as possible. Fpu is the financial area. Now we have a plan for budgeting, retirement, buying our home, shopping, dealing with debt, etc... etc... Thank you so much... Dave Ramsey and team!!!
LWONG
Los Angeles, Ca
This system is great! It has changed everything for us. Dave I Thank God for you. Thanks Again Dave
Mama2803
New Castle,DE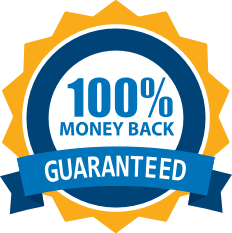 Our 100% Money Back Guarantee
Complete all nine lessons. Give it a real shot by following Dave's plan. If you aren't happy with your purchase within the first 90 days, we'll give you your money back.
You Can Do This.
Start Today!
You shouldn't feel overwhelmed and powerless over your money. You can be in control of your money and your future.
Interested in volunteering to be a Group Leader?