Never Worry About Money Again
Meet up with a local group for community, motivation, and accountability.
Watch the lesson videos in the comfort of your home and on your own schedule.
Meet with a group, enjoy at home, or do both. Switch at any point. It's up to you.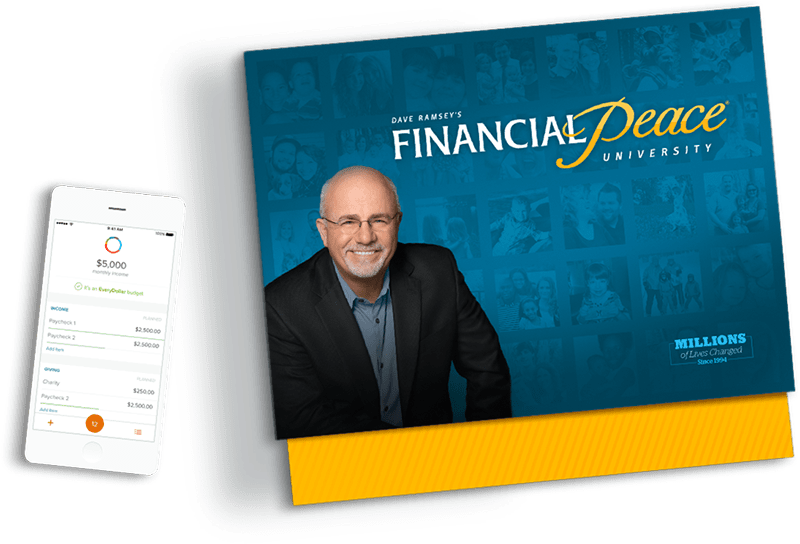 Financial Peace University
Never Worry About Money Again
Financial Peace University will help you take control of your money, plan for your future, and transform your life.
9 Lessons That Teach You How To Win With Money
Everything You Need to
Take Control of Your Money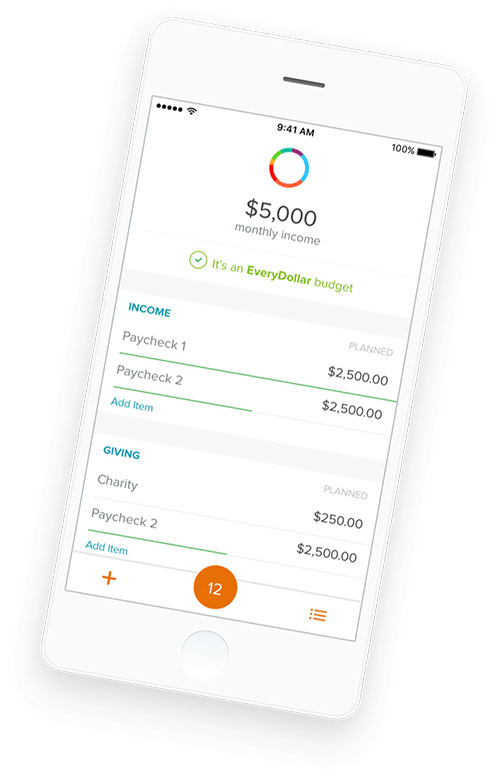 Track Spending
With Our Budgeting Tool
Connect your budget straight to your bank, sync across multiple devices, and enjoy anytime, anywhere access.
Learn From
Life-Changing Lessons
Watch entertaining videos, get your questions answered with financial coaching assistance, and stay on track with digital tools.
Budget, save and pay off debt.
Get on the same page with your spouse.
Identify which types of insurance you need.
Plan and save for major expenses.
Invest for your future, give generously, and more.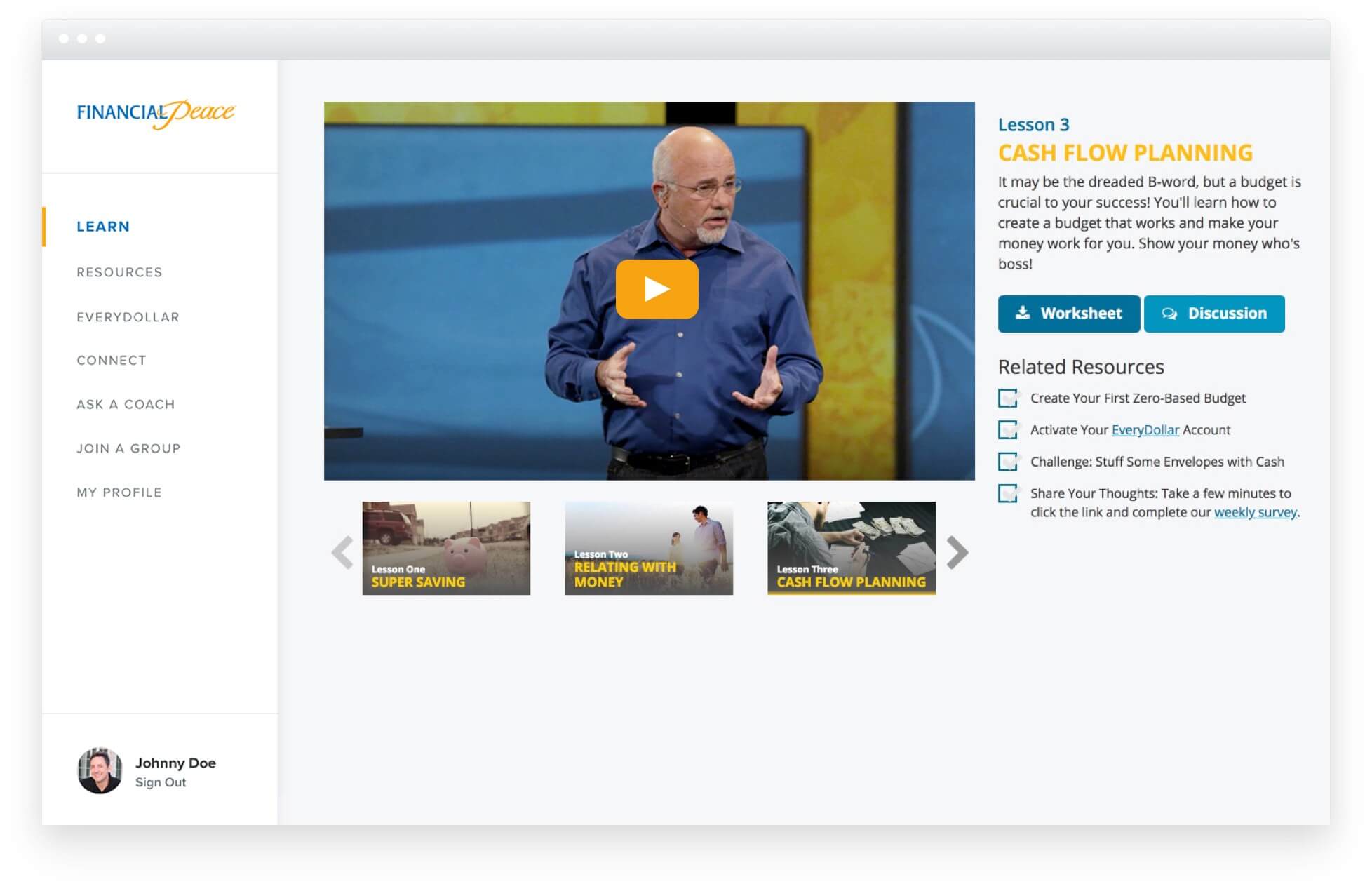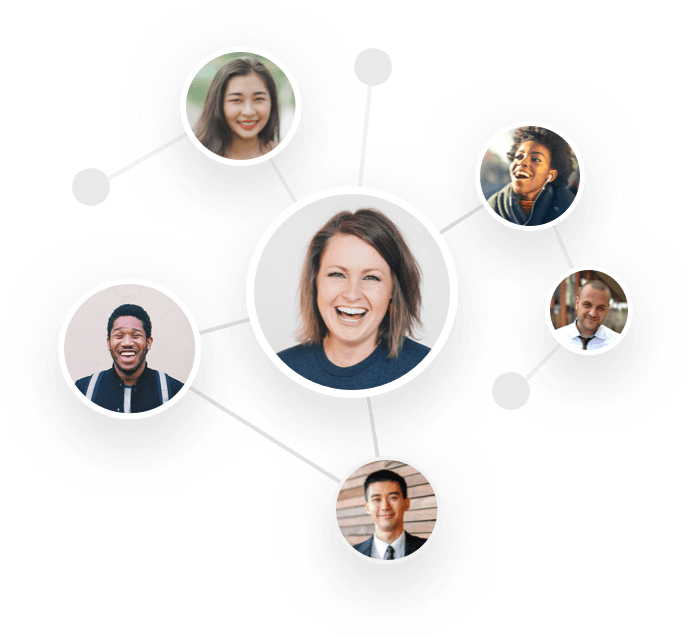 Take With a Group Nearby or Online at Home
Learn at your own pace by watching videos online and keep your progress moving forward with support from online community and financial coaches. Or join a group that meets near you and stay motivated by learning week by week with people just like you.
Did you know...?
Even though there are no groups currently near your location, you'll have access to Financial Peace University for an entire year! Start working the plan today and join a group when one becomes available.
You learn the same principles in the Online experience of Financial Peace University as you do with a group.
After checkout, you can start watching the lessons and using the tools and resources right away.
Dave has been there before. He gets it.
Dave Ramsey created Financial Peace University nearly 25 years ago after learning how to pay off debt, save and spend wisely, and build wealth. Today, millions have used the same principles to transform their lives.
Join the 5 Million People Who Have Taken Control of Their Money
excellent programs, would recommend to everyone wanting to control your own finances
yoyoco
pittsburgh, pa
No matter what you think you know about finances, if you watch this series I guarantee you'll learn something.
Normaltraffic
Lagrange, KY
We bought FPU when our kids were teenagers. What a great family experience. We had such a good time watching, laughing, and learning together. Every family should go through FPU together. We just bought a new version and watched it with my cousin. Can it be possible...if was even better! Dave is an incredible teacher.
Callie
Atlanta, Georgia
The FPU program has not only changed our financial problem, but has also made us realize where we lacked on other Biblical areas. Thanks Dave.
EasyCreditFailure2
Blackfoot, ID
I have not finished viewing it but so far its been good.
Bola
Jacksonville, Florida
fix web site to get around it better have a hard time singing in to web site
jacklgott
az
FPU is the best investment my husband and I have made in ourselves this year! I grew up with a mother who worked in the financial industry so I knew how money worked, however, I had no clue how to set a proper budget. I always had bills paid, however never had any extra. Now, my husband and I are fully equipped to have a strong financial future! This program works, you just have to work the program!! So thankful for FPU, and Dave Ramsey!
Coley
Jefferson City, MO
I purchased this even though we are already on baby steps 4, 5 and 6. I need the extra motivation to keep going and planning for the future and am really glad I purchased this. I hope to also use the knowledge to help others.
ddart
Price, UT
I highly recommend this program. I am a banker and recommend Dave's courses regularly to my clients. It has also really helped my wife and I.
Jddh1978
Highlands Ranch, CO
Everyone should have to learn this before getting out of High school.
Buck
Dallas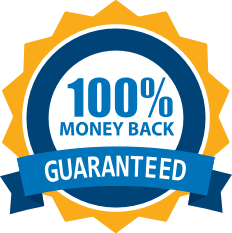 Our 100% Money Back Guarantee
Complete all nine lessons. Give it a real shot by following Dave's plan. If you aren't happy with your purchase within the first 90 days, we'll give you your money back.
You Can Do This.
Start Today!
You shouldn't feel overwhelmed and powerless over your money. You can be in control of your money and your future.
Interested in volunteering to be a Group Leader?