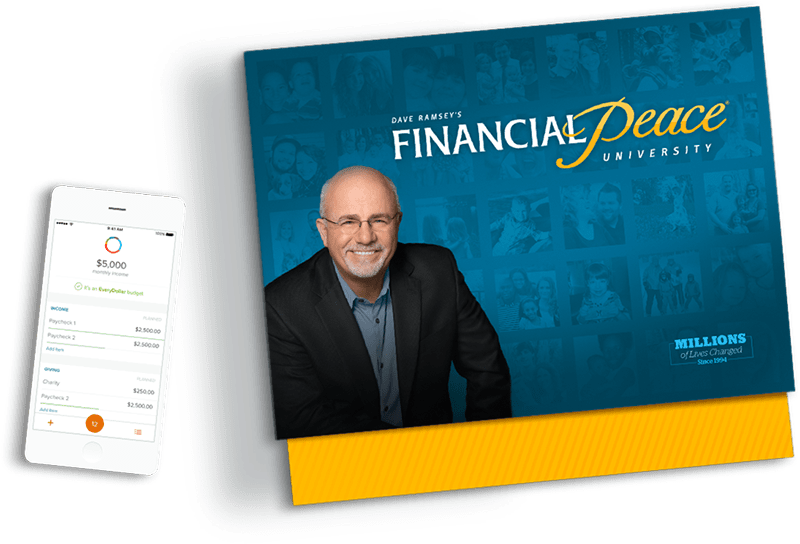 Never Worry About Money Again
Financial Peace University will help you take control of your money, plan for your future, and transform your life.
9 Lessons That Teach You How To Win With Money
Everything You Need to
Take Control of Your Money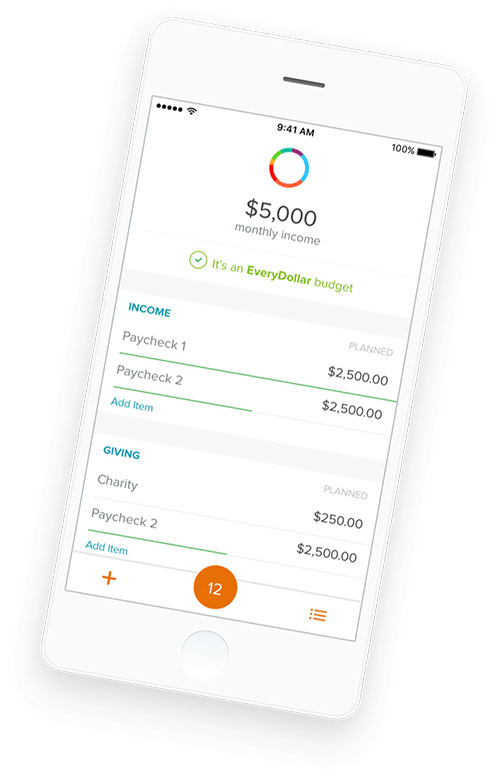 Track Spending
With Our Budgeting Tool
Connect your budget straight to your bank, sync across multiple devices, and enjoy anytime, anywhere access.
Learn From
Life-Changing Lessons
Watch entertaining videos, get your questions answered with financial coaching assistance, and stay on track with digital tools.
Budget, save and pay off debt.
Get on the same page with your spouse.
Identify which types of insurance you need.
Plan and save for major expenses.
Invest for your future, give generously, and more.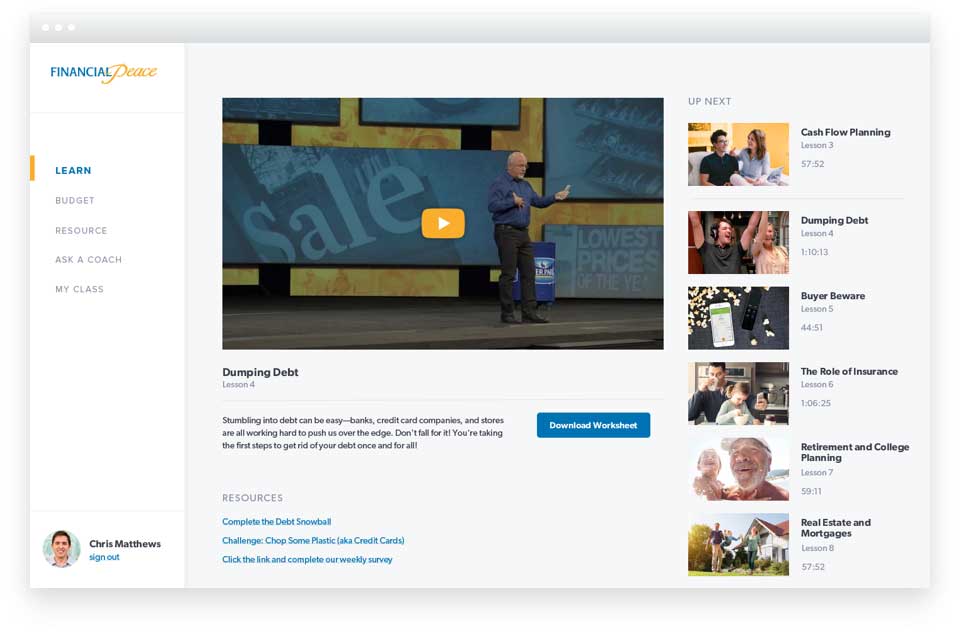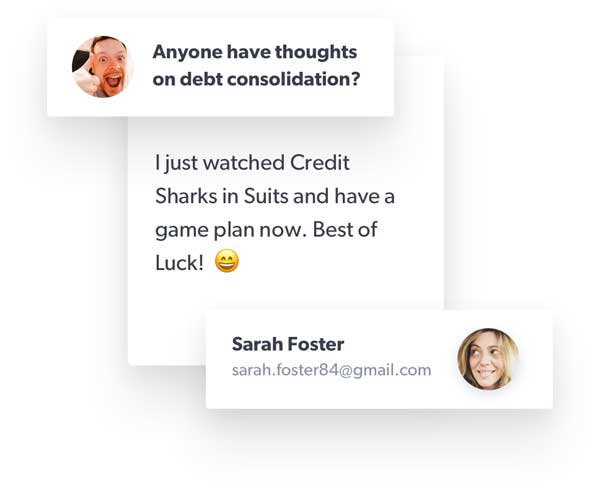 Take With a Group Nearby or Online at Home
Learn at your own pace by watching videos online and keep your progress moving forward with support from online community and financial coaches. Or join a group that meets near you and stay motivated by learning week by week with people just like you.
Did you know...?
Even though there are no groups currently near your location, you'll have access to Financial Peace University for an entire year! Start working the plan today and join a group when one becomes available.
You learn the same principles in the Online experience of Financial Peace University as you do with a group.
After checkout, you can start watching the lessons and using the tools and resources right away.
Dave has been there before. He gets it.
Dave Ramsey created Financial Peace University nearly 25 years ago after learning how to pay off debt, save and spend wisely, and build wealth. Today, millions have used the same principles to transform their lives.
Join the 5 Million People Who Have Taken Control of Their Money
I only wish I had this information earlier in my life, and I strongly recommend your program to everyone in this country. It would revolutionise our economy not to mention lifestyle. Thanks so much for your program jim
Lazer
Longwood Fla
This purchase was a dynamic one for me. I have gained so much knowledge from it. It has taught me so much about managing my finances, about getting control of the money. It brought to the forefront graphically just how much we waste each month when we had no map to follow.
Pouls
Hurricane, Utah
Worth every penny!! My wife and I were very well off and on our way to a great retirement. After purchasing FPU and following Dave's plan, we are on pace to retire with an additional 4 million dollars. Buy this product today and follow Dave's plan. Share it with your family and friends
TREDEL
Illinois
I have battled with debt for my entire life, and have taught my bad habits to my children. Through the Financial Peace University online, I have now learned to have a better relationship with my money. As a Christian, I love that this course is based on the Bible. There is so much wisdom to be learned from the Bible. I hope that I can pass the lessons on to my children, so they can experience the peace of winning the battle against debt! Thank you Dave Ramsey for showing me the path to peace!! I strongly recommend this course to everyone!
Mwhite
New Hampshire
"After the first week of using the money envelope system I could tell I was saving more money. Dave is absolutely right about being more emotionally attached when you pay with cash. I started realizing how much I was actually spending on food and stuff that is not necessary. Listening to the audio was a blast! I looked forward to it every time I got in the car. I would laugh all the way to work. Dave is hilarious! Totally worth every penny!"
Hanh
Houston, TX
All I can say is PURCHASE THIS NOW! I will change your life.
Neto
Miami
Thank you so much!!! Your product is SO amazing and is helping my family!!
christiG
Clyde, OH
We attended FPU last year through my husband's work, and paid the fee to have our 24 year old daughter attend as well. Since then, we have paid off all of our debt except our home. With the extra money we now have, we are paying extra each month on the mortgage and will have it paid off in ten years, if not sooner. Even more importantly, our daughter has adopted all of the 'good' habits, has no credit card debt, and has purchased her first home on a beginning teacher's salary. This class has impacted her way of thinking in a way that will affect her life forever. Thank you so much!
SoThankful
Springdale, AR
I am already using the things explained in financial peace and have the first baby step taken care of! I am working toward the next steps and cannot wait to have financial peace!
Jayron
Muskegon, MI
I got caught up in the credit card rewards life. Yes, I have lots of airline miles, but through Dave's teaching I now live in the world of no credit card debt. Cash or debit card is my new way! It makes sticking to my budget a whole lot easier, and I know longer have questions, as to where the money is going. Thanks Dave!!!
Hercules
San Antonio, Texas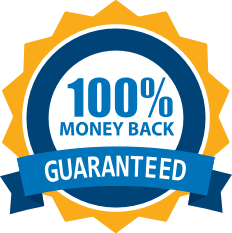 Our 100% Money Back Guarantee
Complete all nine lessons. Give it a real shot by following Dave's plan. If you aren't happy with your purchase within the first 90 days, we'll give you your money back.
You Can Do This.
Start Today!
You shouldn't feel overwhelmed and powerless over your money. You can be in control of your money and your future.
Interested in volunteering to be a Group Leader?