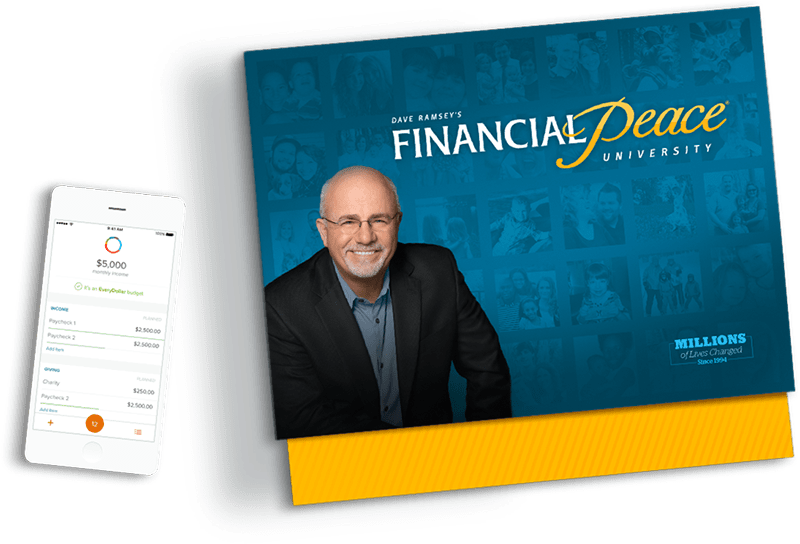 Never Worry About Money Again
Financial Peace University will help you take control of your money, plan for your future, and transform your life.
9 Lessons That Teach You How To Win With Money
Everything You Need to
Take Control of Your Money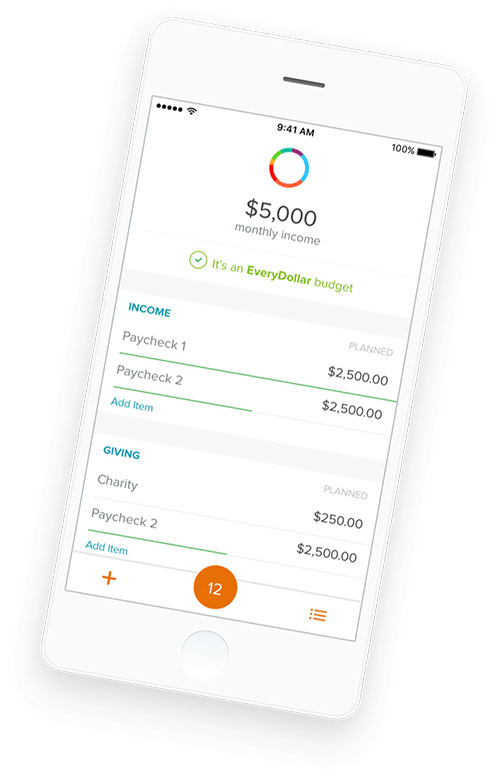 Track Spending
With Our Budgeting Tool
Connect your budget straight to your bank, sync across multiple devices, and enjoy anytime, anywhere access.
Learn From
Life-Changing Lessons
Watch entertaining videos, get your questions answered with financial coaching assistance, and stay on track with digital tools.
Budget, save and pay off debt.
Get on the same page with your spouse.
Identify which types of insurance you need.
Plan and save for major expenses.
Invest for your future, give generously, and more.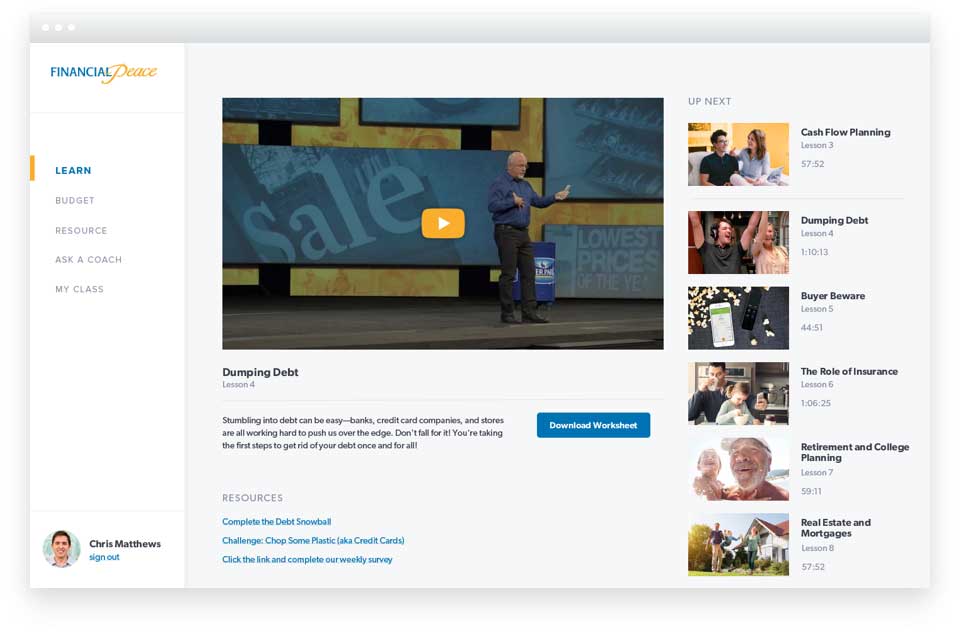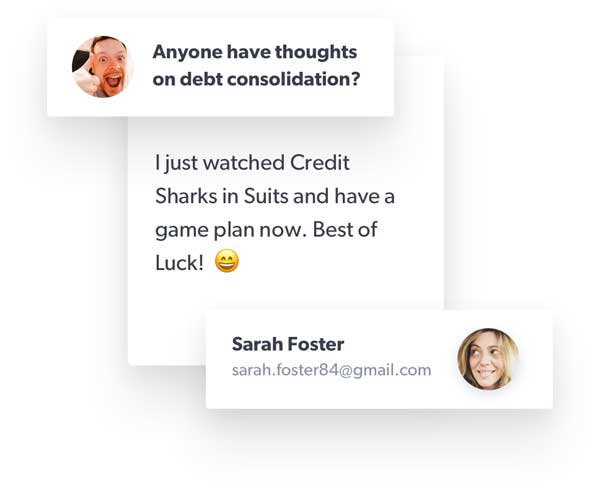 Take With a Group Nearby or Online at Home
Learn at your own pace by watching videos online and keep your progress moving forward with support from online community and financial coaches. Or join a group that meets near you and stay motivated by learning week by week with people just like you.
Did you know...?
Even though there are no groups currently near your location, you'll have access to Financial Peace University for an entire year! Start working the plan today and join a group when one becomes available.
You learn the same principles in the Online experience of Financial Peace University as you do with a group.
After checkout, you can start watching the lessons and using the tools and resources right away.
Dave has been there before. He gets it.
Dave Ramsey created Financial Peace University nearly 25 years ago after learning how to pay off debt, save and spend wisely, and build wealth. Today, millions have used the same principles to transform their lives.
Join the 5 Million People Who Have Taken Control of Their Money
My wife and I decided we needed to take control of our spending, and we had several friends and family members that were raving about Dave Ramsey's FPU. We decided to take the plunge. There were no local classes that we could squeeze into our busy schedules, so we opted for the online class with the option to attend in person later. So far, we could not be happier! The quality of the streaming media in excellent, and we have viewed a few of the segments several times for better understanding. I am quite happy at this point that there were no local classes because we a delighted with the online Combo class option. My only regrets at this point is that we did not do this 15 years ago when we were first married. DO IT NOW!
WJTech
Birmingham, AL
While the Home Study was not my first choice for FPU, not being able to attend class this was a perfect fit. I am able to view the DVD's at my convenience. So far, the program is very informative and entertaining. I enjoy the practical and down to earth approach of this program, especially the careful injection of biblical reference. I feel, ultimately, that this program will help me to change my financial life and to influence those around me in a positive way.
pglegs
Marrero, LA
This past year has been the hardest and if it weren't for Dave Ramsey, I would be insane, depressed and unmotivated. Everything Dave Ramsey does has had a positive influence in my life!
argfusion99
Phoenix, AZ
FPU Online course was the solution for my wife and I attending the course. With 5 kids, a busy job and schedules going in every direction, this was the best way to learn at our own pace. The material is affordable, easy to use and comes in several formats so you can read, work online, or listen on the commute. We love it and being able to have a lifetime membership is the ace in the hole!
SpeedThrash
Fort Worth, TX
My husband and i took this course 8 years ago, and my sister is now getting married. We purchased the course and are enjoying retaking it with them! Great to be reminded and refreshed and watch them learn for the first time! I see hope and excitement! We are glad to "pay-it-forward" - someone shared it with us, we are sharing with them.
LlamaMama
Goshen, IN
I have not finished viewing it but so far its been good.
Bola
Jacksonville, Florida
These teachings are the most essential and effective life lessons ever!
rellatsni
Pleasanton, CA
We were already out of debt except for our house because of previous life lessons, Larry Burkett and church teachings, but this program is helping us take our financial health to a whole new level. We are learning that we can pay our house off quicker than we thought when we eliminate sneaky credit card fees and overspending, and have a plan for total financial freedom, retirement and leaving an inheritance for our children! Thank you Dave Ramsey and Financial Peace!
Hilltrain
Eagle Point, OR
You are going to blow your money anyway! DO IT, DO IT, DO IT!
AfganVet
Tulsa, OK
Worth every penny!! My wife and I were very well off and on our way to a great retirement. After purchasing FPU and following Dave's plan, we are on pace to retire with an additional 4 million dollars. Buy this product today and follow Dave's plan. Share it with your family and friends
TREDEL
Illinois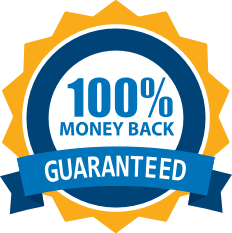 Our 100% Money Back Guarantee
Complete all nine lessons. Give it a real shot by following Dave's plan. If you aren't happy with your purchase within the first 90 days, we'll give you your money back.
You Can Do This.
Start Today!
You shouldn't feel overwhelmed and powerless over your money. You can be in control of your money and your future.
Interested in volunteering to be a Group Leader?