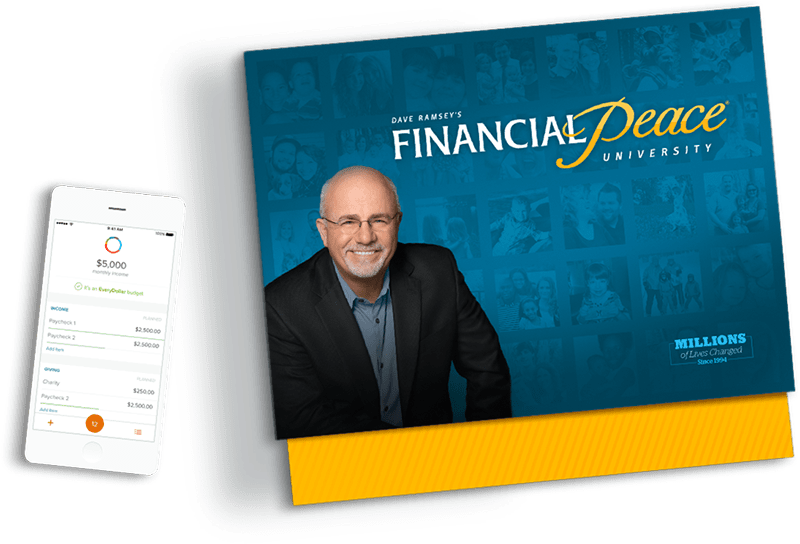 Never Worry About Money Again
Financial Peace University will help you take control of your money, plan for your future, and transform your life.
9 Lessons That Teach You How To Win With Money
Everything You Need to
Take Control of Your Money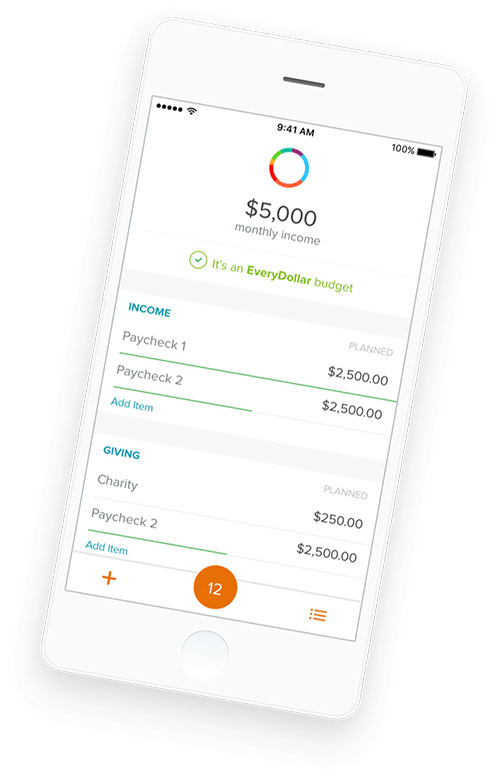 Track Spending
With Our Budgeting Tool
Connect your budget straight to your bank, sync across multiple devices, and enjoy anytime, anywhere access.
Learn From
Life-Changing Lessons
Watch entertaining videos, get your questions answered with financial coaching assistance, and stay on track with digital tools.
Budget, save and pay off debt.
Get on the same page with your spouse.
Identify which types of insurance you need.
Plan and save for major expenses.
Invest for your future, give generously, and more.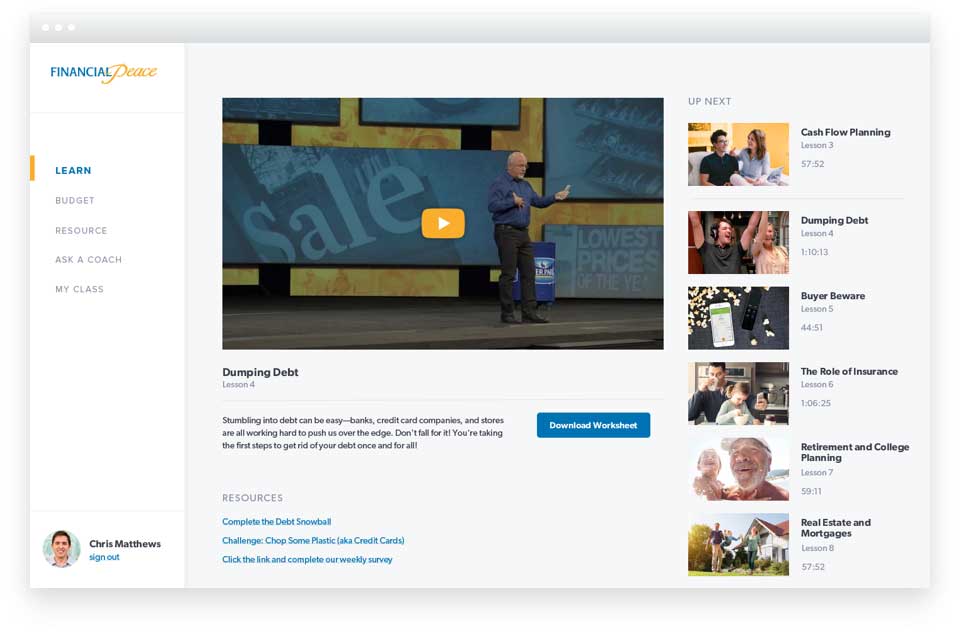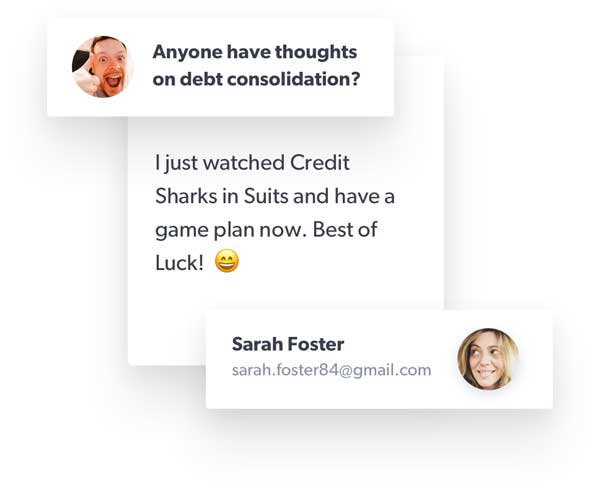 Take With a Group Nearby or Online at Home
Learn at your own pace by watching videos online and keep your progress moving forward with support from online community and financial coaches. Or join a group that meets near you and stay motivated by learning week by week with people just like you.
Did you know...?
Even though there are no groups currently near your location, you'll have access to Financial Peace University for an entire year! Start working the plan today and join a group when one becomes available.
You learn the same principles in the Online experience of Financial Peace University as you do with a group.
After checkout, you can start watching the lessons and using the tools and resources right away.
Dave has been there before. He gets it.
Dave Ramsey created Financial Peace University nearly 25 years ago after learning how to pay off debt, save and spend wisely, and build wealth. Today, millions have used the same principles to transform their lives.
Join the 5 Million People Who Have Taken Control of Their Money
FPU Online course was the solution for my wife and I attending the course. With 5 kids, a busy job and schedules going in every direction, this was the best way to learn at our own pace. The material is affordable, easy to use and comes in several formats so you can read, work online, or listen on the commute. We love it and being able to have a lifetime membership is the ace in the hole!
SpeedThrash
Fort Worth, TX
Purchasing the online program has been life changing for not only my husband and I, but all of our kids. We were credit card crazy and now we have none. It makes us think about the importance of purchases and if they are needed.
Carol0327
Omaha, NE
Our family will be forever changed. I can't express my gratitude enough! I wish that this was taught to everyone at a young age.
Flyer
Yakima Washington
FPU is the best financial advice ever. It will change the way you think and respond to life. It will teach you all the myths out there and the truth about them. Furthermore, it will help you devise a plan no matter where you are at in your financial life. Warning: This product will change your life! If you do not want to change, do not purchase it.
FPUUnited
Frederick, MD
This Program is full of great Ideas and information maybe the government should purchase the program and use it as a guideline for creating a budget and getting out of debt
Jer1
Eagle Mountain Utah
The best thing about this program is being urged to take Baby Steps. I am the type of person who wants this done yesterday...but I didn't get to this position overnight and it is going to take me time to get out of this hole I've dug. The class is showing me how to get out and stay out of the Debt Hole with Baby Steps. Thanks for breaking this monster down into tiny parts so we can overcome it!
BabySteps2010
Everett, WA
We attended FPU last year through my husband's work, and paid the fee to have our 24 year old daughter attend as well. Since then, we have paid off all of our debt except our home. With the extra money we now have, we are paying extra each month on the mortgage and will have it paid off in ten years, if not sooner. Even more importantly, our daughter has adopted all of the 'good' habits, has no credit card debt, and has purchased her first home on a beginning teacher's salary. This class has impacted her way of thinking in a way that will affect her life forever. Thank you so much!
SoThankful
Springdale, AR
This program really stopped me in my tracks! I'm being much more careful with spending, continuing with my career dream and helping others with what I am learning. Thank you, Dave Ramsey, and God bless you!!
Lindi
Pike Road, AL
I have learned so much through Dave Ramsey. He is realistic, puts things in plain simple English and makes it very easy to follow. I would tell anyone with financial troubles to hop on board with Dave, or if you just want to save more money.
canadian63
South Bend, IN
We made a major lifestyle change in deciding to follow God into ministry. Our income was cut dramatically. We had no debt but needed to learn to live on significantly less money. Financial Peace showed us the way and is giving us peace I the process.
kelcorsmom
West Des Moines, IA
You Can Do This.
Start Today!
You shouldn't feel overwhelmed and powerless over your money. You can be in control of your money and your future.
Interested in volunteering to be a Group Leader?