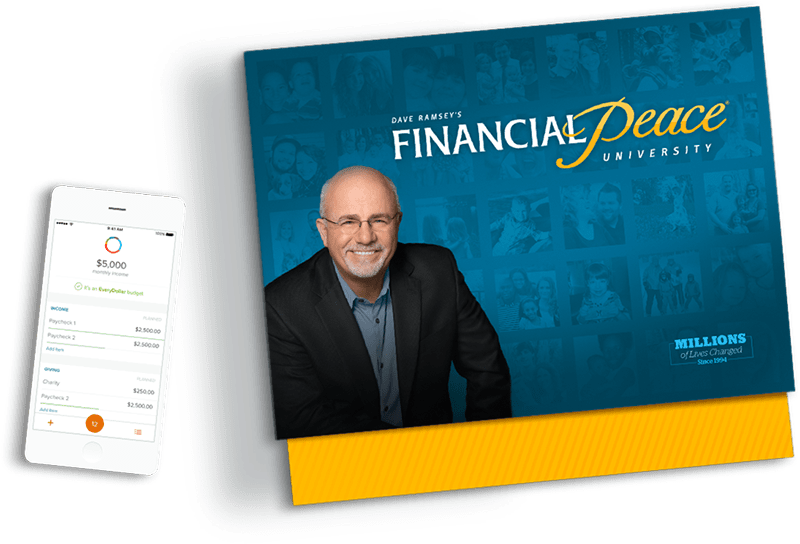 Never Worry About Money Again
Financial Peace University will help you take control of your money, plan for your future, and transform your life.
9 Lessons That Teach You How To Win With Money
Everything You Need to
Take Control of Your Money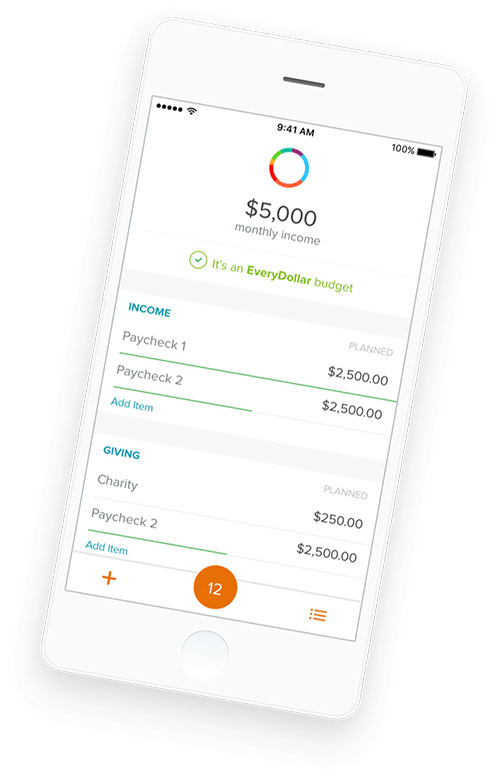 Track Spending
With Our Budgeting Tool
Connect your budget straight to your bank, sync across multiple devices, and enjoy anytime, anywhere access.
Learn From
Life-Changing Lessons
Watch entertaining videos, get your questions answered with financial coaching assistance, and stay on track with digital tools.
Budget, save and pay off debt.
Get on the same page with your spouse.
Identify which types of insurance you need.
Plan and save for major expenses.
Invest for your future, give generously, and more.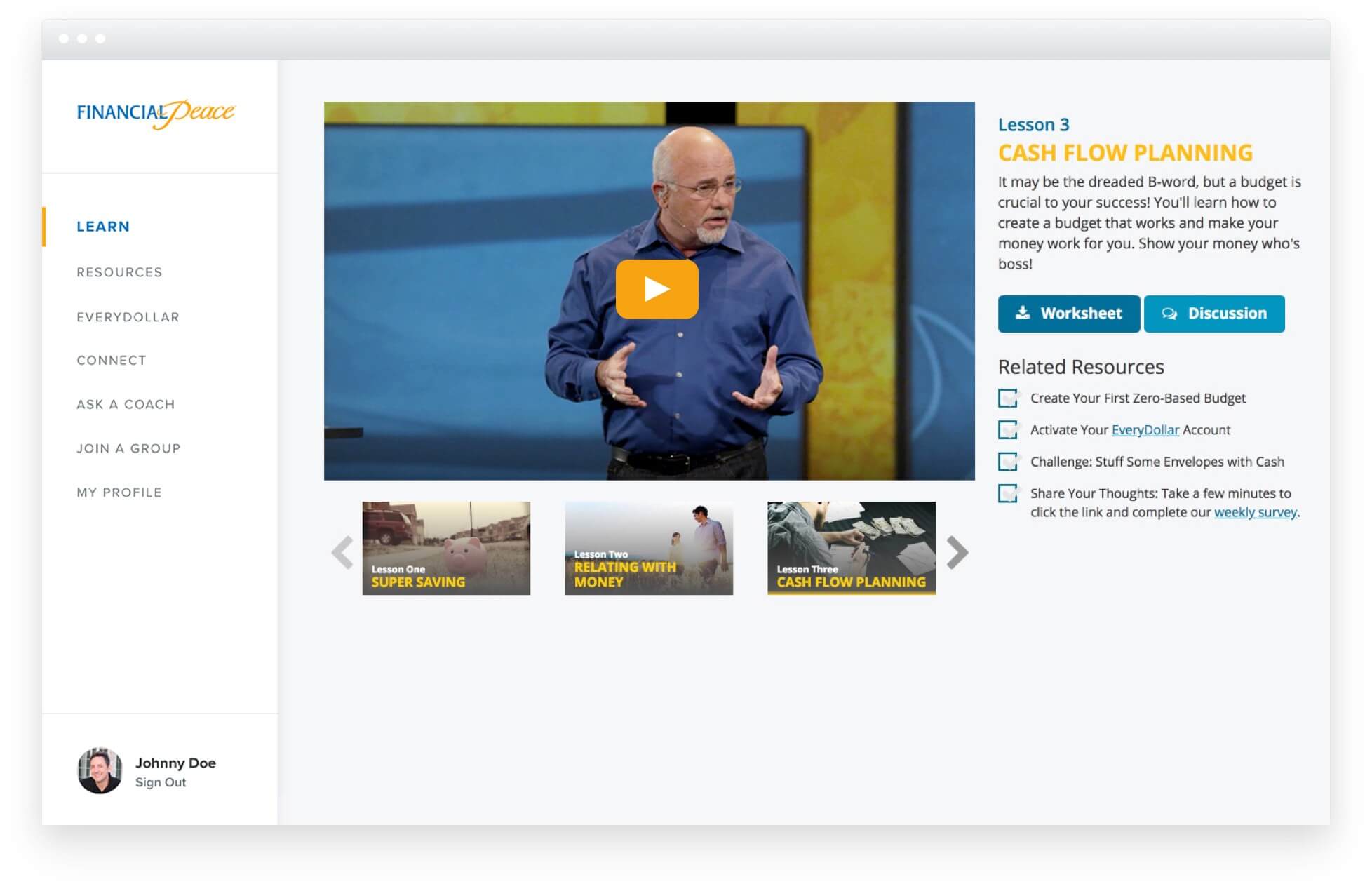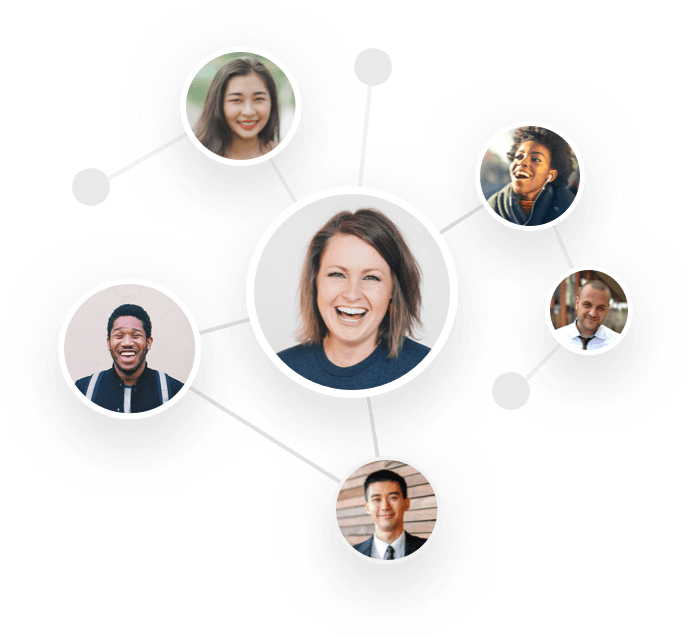 Take With a Group Nearby or Online at Home
Learn at your own pace by watching videos online and keep your progress moving forward with support from online community and financial coaches. Or join a group that meets near you and stay motivated by learning week by week with people just like you.
Did you know...?
Even though there are no groups currently near your location, you'll have access to Financial Peace University for an entire year! Start working the plan today and join a group when one becomes available.
You learn the same principles in the Online experience of Financial Peace University as you do with a group.
After checkout, you can start watching the lessons and using the tools and resources right away.
Dave has been there before. He gets it.
Dave Ramsey created Financial Peace University nearly 25 years ago after learning how to pay off debt, save and spend wisely, and build wealth. Today, millions have used the same principles to transform their lives.
Join the 5 Million People Who Have Taken Control of Their Money
It's a life changing product, every family needs to go this.
CKMFamily
Anaheim,CA
Absolutely wonderful. My husband and I did FPU online and can't believe the changes we have made. We thought how hard it would be to change our spending habits, but once you watch Dave and see some of the statistics it's not hard at all. It is so helpful and inspiring to hear Dave speak and to read words of inspiration from someone that has been there. Go for it you will be glad you did.
debtfreefamily2012
Colorado Springs, CO
Dave Ramsey's Financial Peace University is amazing. My wife and I have changed the way we spend money. We are $75k in debt excluding our house and plan on repaying all of it back within 3 years (we have already paid off 1 credit card in only a few months). Dave's class changed our lives forever, Tomas
Tomas
Colorado Springs, CO
We are only in our 3rd week and we are half way through baby step one. It had given us hope for the future and peace. We are so excited for the rest of this journey.
Rebeccainls
Kansas City, Mo
I debated over a week to order the at home kit. I am so glad I finally bought it. I wanted the at home kit because I wanted to go at it at my own pace. We have 3 children so it would also be easier to fit it into our schedule. Plus, I thought it would be easier to get my hubby on board. WOW! I LOVE this kit!! The DVD's are so great. Not only are they informative, but Dave is so funny too! He is so entertaining at the way he teaches. It is not boring to watch at all! We are only on week 2 but it has definitly made an impact already on how we are looking at money. We always had some kind of budget, but now I know that we should budget EVERYTHING. It makes so much sense. The CDs are great for the car I love to review the lesson and listen it to them on the way to work. If you don't think you will ever be able to attend an FPU class live then don't hesitate to buy this kit. It is well worth the money. Thank you Dave for all you do!
kaybeebo
Boston, MA
My husband and I are so very thankful we purchased this product and have appreciated all the online tools and features. We have and will continue to recommend this product to others. If you apply the principles and the life lessons you WILL see financial peace.
kabrowning
Coeur d'Alene, ID
We are pleased with the speed of delivery and the tools we have learned already about how to manage our money. We are just beginning...but the future looks bright!
ondria
troy,IL
I have recently started Financial Peace University with my husband. I also purchased a kit for my son and his girlfriend. We are all taking the class together. What better way to build a family bond. Thank you Dave!
KarenK
Guyton, Georgia
I am on week three of the course and already I feel so much better and more hopeful about life. For the first time in my life I am sticking to a budget. My husband and I are enjoying making cuts so that we can get totally out of debt. We are realizing just how fortunate and blessed we are to have God's resources entrusted to us. This series has given us an entirely new perspective. This has also given me a new hope. I was to a point of total distress. Our debt came as a surprise to us - a tax debt we didn't understand. We have worked very hard to not have debt - no car payments, no house payment, no credit card payments, etc. So, it was very disheartening to find ourselves in debt. God is helping us. Thank you, Dave Ramsey, for this wonderful work of hope and peace.
Believing
Florida
My son requested this for his birthday. He and his family are going through the class and give great reviews. I pray it will be able to help him to gain financial security.
ConnieGG
Lexington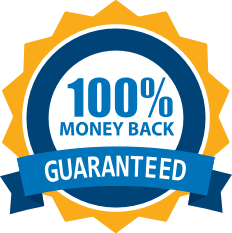 Our 100% Money Back Guarantee
Complete all nine lessons. Give it a real shot by following Dave's plan. If you aren't happy with your purchase within the first 90 days, we'll give you your money back.
You Can Do This.
Start Today!
You shouldn't feel overwhelmed and powerless over your money. You can be in control of your money and your future.
Interested in volunteering to be a Group Leader?