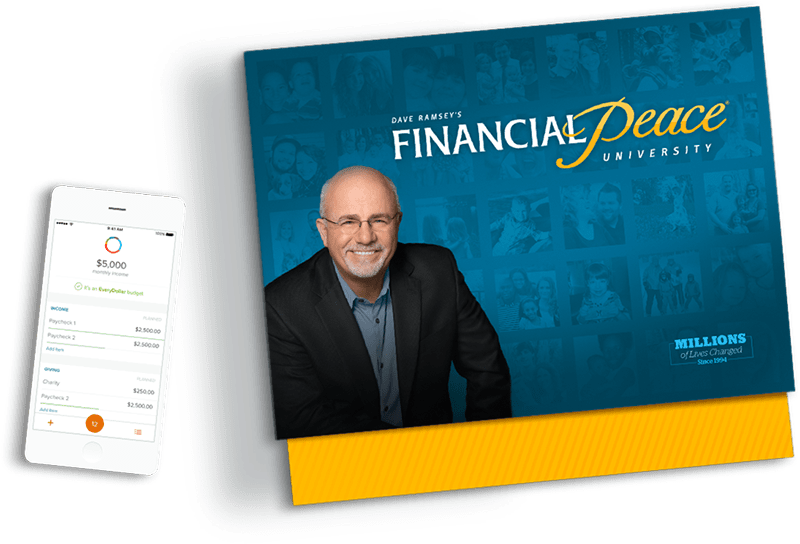 Never Worry About Money Again
Financial Peace University will help you take control of your money, plan for your future, and transform your life.
9 Lessons That Teach You How To Win With Money
Everything You Need to
Take Control of Your Money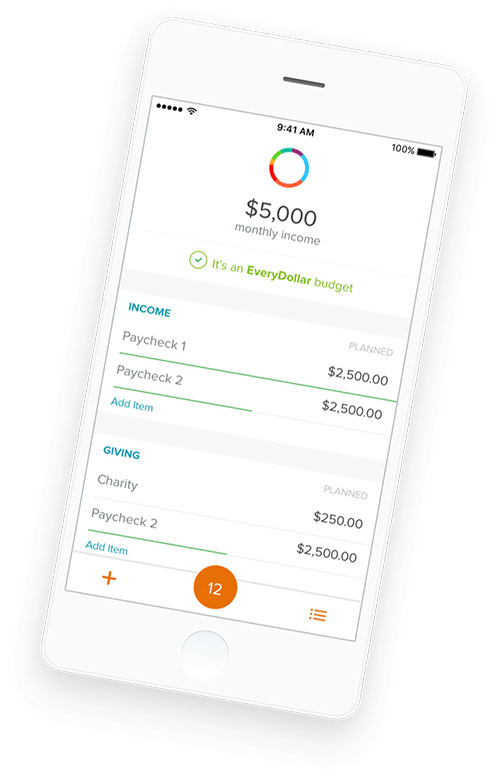 Track Spending
With Our Budgeting Tool
Connect your budget straight to your bank, sync across multiple devices, and enjoy anytime, anywhere access.
Learn From
Life-Changing Lessons
Watch entertaining videos, get your questions answered with financial coaching assistance, and stay on track with digital tools.
Budget, save and pay off debt.
Get on the same page with your spouse.
Identify which types of insurance you need.
Plan and save for major expenses.
Invest for your future, give generously, and more.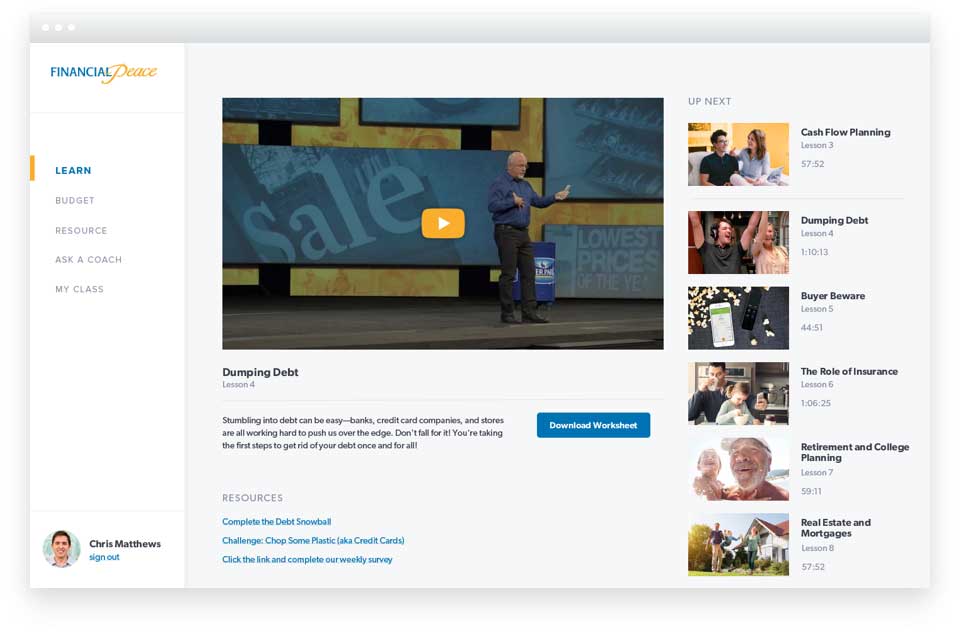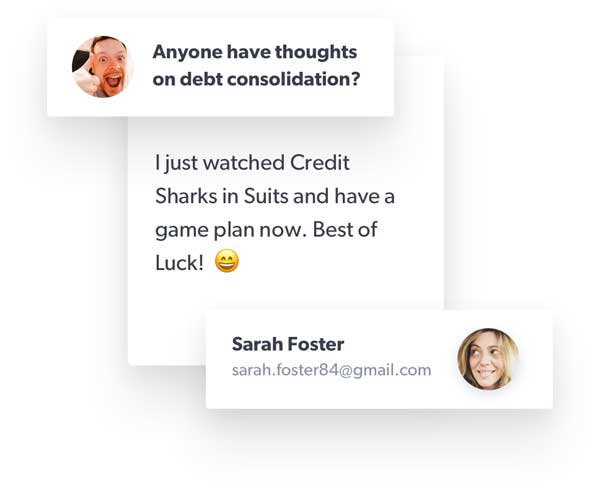 Take With a Group Nearby or Online at Home
Learn at your own pace by watching videos online and keep your progress moving forward with support from online community and financial coaches. Or join a group that meets near you and stay motivated by learning week by week with people just like you.
Did you know...?
Even though there are no groups currently near your location, you'll have access to Financial Peace University for an entire year! Start working the plan today and join a group when one becomes available.
You learn the same principles in the Online experience of Financial Peace University as you do with a group.
After checkout, you can start watching the lessons and using the tools and resources right away.
Dave has been there before. He gets it.
Dave Ramsey created Financial Peace University nearly 25 years ago after learning how to pay off debt, save and spend wisely, and build wealth. Today, millions have used the same principles to transform their lives.
Join the 5 Million People Who Have Taken Control of Their Money
Best purchase anyone can make! Especially if you work odd hours and cannot attend the class.
Lerns37
Richmond va
Everyone should give this a try. It will change your life if you are willing to put in the effort.
Zack
Louisiana
I have battled with debt for my entire life, and have taught my bad habits to my children. Through the Financial Peace University online, I have now learned to have a better relationship with my money. As a Christian, I love that this course is based on the Bible. There is so much wisdom to be learned from the Bible. I hope that I can pass the lessons on to my children, so they can experience the peace of winning the battle against debt! Thank you Dave Ramsey for showing me the path to peace!! I strongly recommend this course to everyone!
Mwhite
New Hampshire
I got caught up in the credit card rewards life. Yes, I have lots of airline miles, but through Dave's teaching I now live in the world of no credit card debt. Cash or debit card is my new way! It makes sticking to my budget a whole lot easier, and I know longer have questions, as to where the money is going. Thanks Dave!!!
Hercules
San Antonio, Texas
FPU has brought hope to my family. Although we have been working on the goal to become debt free for years, it always felt like we were not making any progress. The Debt Snowball tool opened our eyes to the reality that it IS possible to get out of debt. We are so excited to be teaching these principles to our children so that they don't fall into the same debt trap we did. The videos are insightful and entertaining, the tools are easy to use, and the entire program is easy to understand. A heartfelt THANK YOU to Dave Ramsey and his standout team for executing such a life altering line of products.
Dynamic
Sanford, FL
Our grown children recommended we do this thing called Financial Peace University. They had completed the course with their future spouses as a condition they had set prior to marriage. So my spouse and I are doing this. Taking this course has done a number of things. Dave says spouses will fight about the budget. Well, we haven't. Yet. This course has created almost a laser focus on our budget that we never have had. We now know where every penny goes because we tell it to go there versus it slipping through our fingers. I gave the sample disc to my office mate at work. She's 40-ish and single. She watched it last weekend and came to work fired up. Thanks, Dave.
rosie1
Frydek, TX
My wife and I started the Christian based FPU course a little over 4 weeks ago. We made the decision to at least try to apply the techniques that Dave lays out in his book and course. I have read the book from cover to cover and I'm even contemplating reading it again. Since beginning the course, we have found that we have more money to pay off those wicked credit cards than what we ever dreamed. Thus far, we have paid off almost $6,000 of our $37,000 debt. FPU's online applications say we should be able to be debt free in roughly 2 ½ years. As long as we stick to this genius of a plan, we will achieve our goal to be DEBT FREE! This program REALLY works, but you have to be willing to change. Awesome book and course, Dave! Thank you for opening our eyes! What I am writing is true – please email me at emailmsims@gmail.com if you have any questions.
sims8115
Brule, WI
This past year has been the hardest and if it weren't for Dave Ramsey, I would be insane, depressed and unmotivated. Everything Dave Ramsey does has had a positive influence in my life!
argfusion99
Phoenix, AZ
Because of Dave's direct and energetic approach to a topic such as budgeting, we are finally moving in the right direction! I have read several of Dave's books in the past and always appreciated his advice. Since recently getting married and waking up to lots and lots of debt in our marriage my husband has been overwhelmed. This video series has caught his attention in a way that reading could not. Thanks again Dave! We just scheduled our first live classes to really immerse ourselves in our new budget plan/skills. CCB, The Woodland's TX
CCB36
The Woodlands, TX
The customer service at DaveRamsey.com is incredible. They bent over backward to accomadate me! This is an awesome product I am already working my debt snowball and will be debt free by March 2012!!! Thank you!!!
JenniferA
Albertville, AL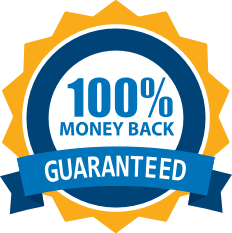 Our 100% Money Back Guarantee
Complete all nine lessons. Give it a real shot by following Dave's plan. If you aren't happy with your purchase within the first 90 days, we'll give you your money back.
You Can Do This.
Start Today!
You shouldn't feel overwhelmed and powerless over your money. You can be in control of your money and your future.
Interested in volunteering to be a Group Leader?