Never Worry About Money Again
Meet up with a local group for community, motivation, and accountability.
Watch the lesson videos in the comfort of your home and on your own schedule.
Meet with a group, enjoy at home, or do both. Switch at any point. It's up to you.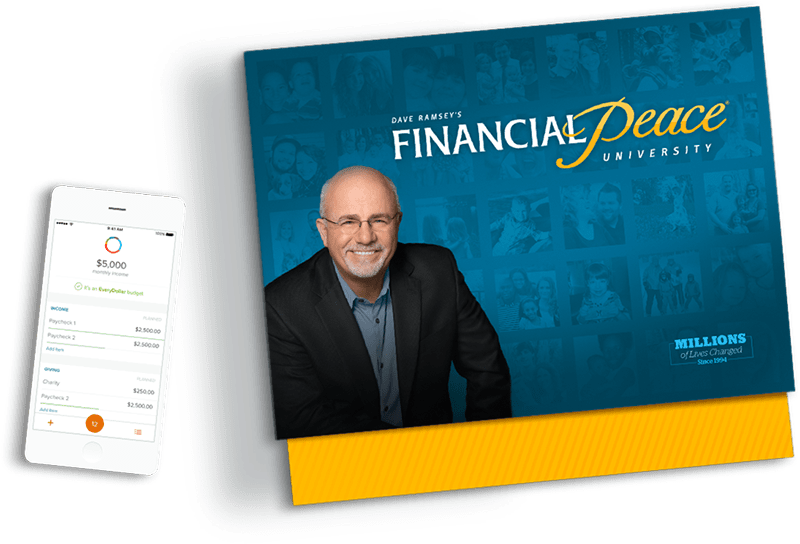 Financial Peace University
Never Worry About Money Again
Financial Peace University will help you take control of your money, plan for your future, and transform your life.
9 Lessons That Teach You How To Win With Money
Everything You Need to
Take Control of Your Money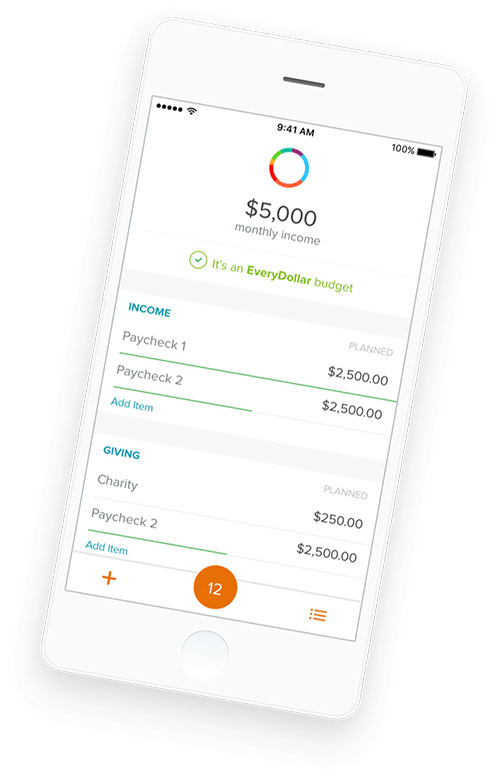 Track Spending
With Our Budgeting Tool
Connect your budget straight to your bank, sync across multiple devices, and enjoy anytime, anywhere access.
Learn From
Life-Changing Lessons
Watch entertaining videos, get your questions answered with financial coaching assistance, and stay on track with digital tools.
Budget, save and pay off debt.
Get on the same page with your spouse.
Identify which types of insurance you need.
Plan and save for major expenses.
Invest for your future, give generously, and more.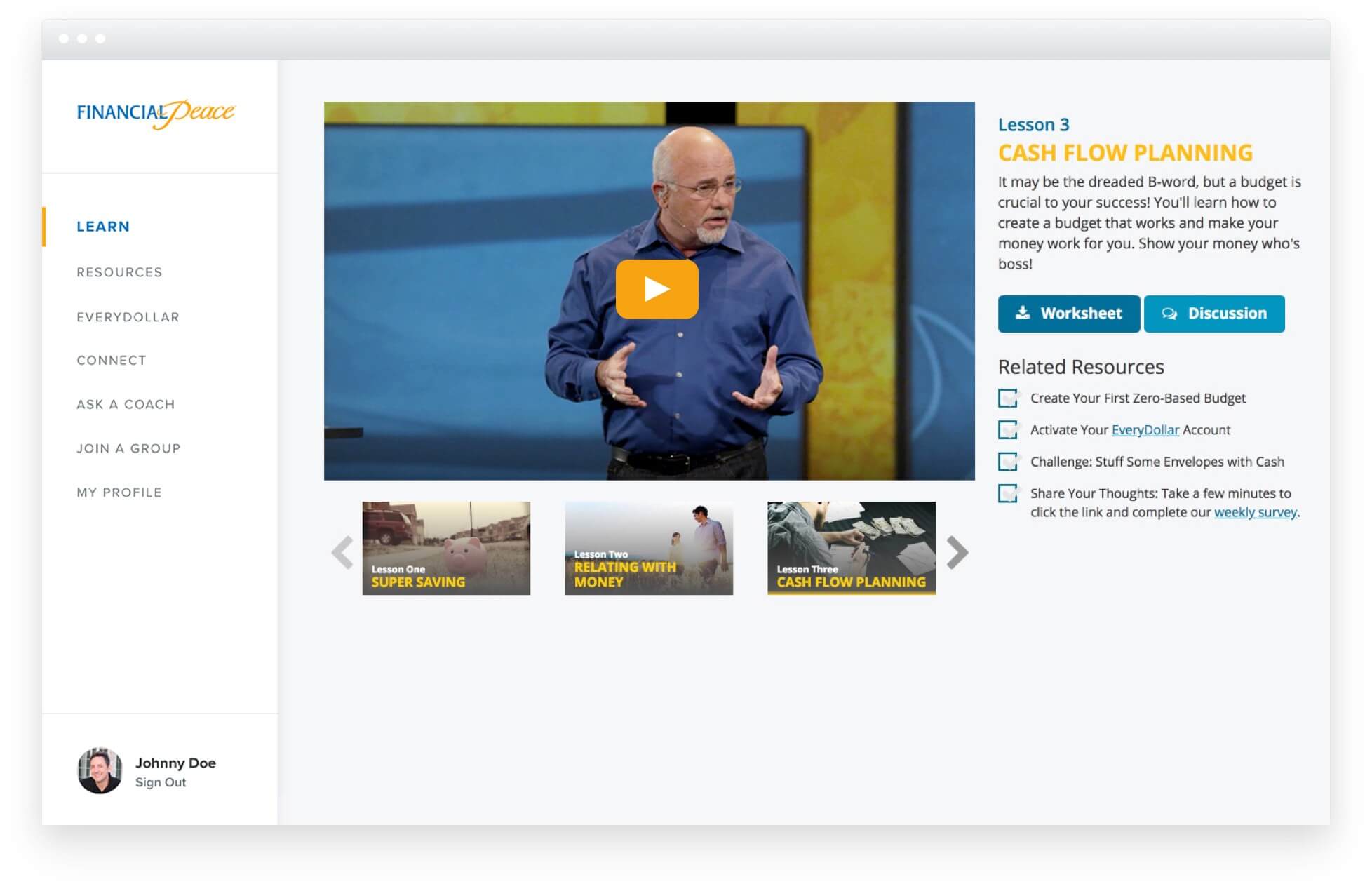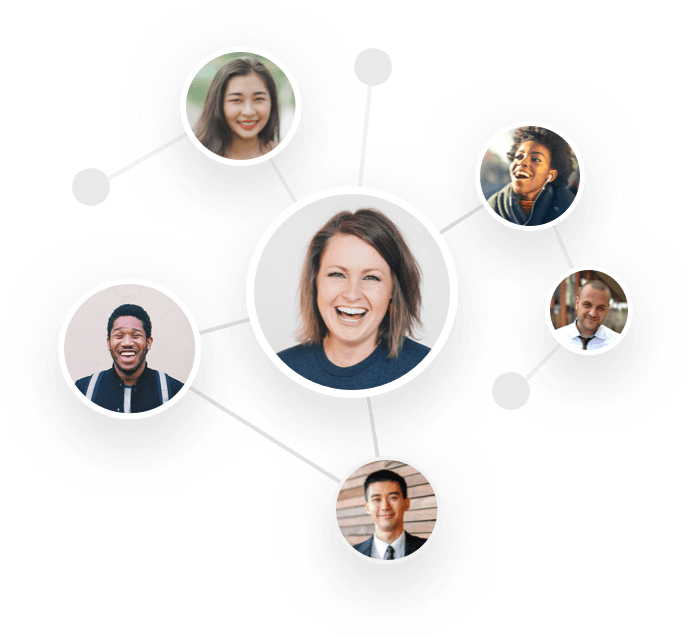 Take With a Group Nearby or Online at Home
Learn at your own pace by watching videos online and keep your progress moving forward with support from online community and financial coaches. Or join a group that meets near you and stay motivated by learning week by week with people just like you.
Did you know...?
Even though there are no groups currently near your location, you'll have access to Financial Peace University for an entire year! Start working the plan today and join a group when one becomes available.
You learn the same principles in the Online experience of Financial Peace University as you do with a group.
After checkout, you can start watching the lessons and using the tools and resources right away.
Dave has been there before. He gets it.
Dave Ramsey created Financial Peace University nearly 25 years ago after learning how to pay off debt, save and spend wisely, and build wealth. Today, millions have used the same principles to transform their lives.
Join the 5 Million People Who Have Taken Control of Their Money
After not being able to afford our house anymore we knew we needed a change. We tried to look at a budget ourselves but didn't really follow it. Something had to change if we want to keep being self employed. Our family needed a big change. This program has made uslook at everything and realize we needed help. Our almost 5 year old has started the giving/saving/spending jars and is so excited to save his own money. We are excited for the change in life and will hopefully be debt free by June 2014. It makes a lot of difference when we work together :-)
mctbct
I signed up for a FPU Class online and ordered the kit online at the same time. I found out when I received the confirmation e-mail for the class that the kit was being sold at a lower price for class attendees at the class. I contacted customer service and was told they would not offer an adjustment. for the difference I would have to return the unopened kit and purchase the kit from the class instructor. If you are going to attend a class, don't buy online without checking with the instructor to compare prices.
TheTruth
Atlanta, GA
This product, put into practice, is life changing.
maherrmann
Tucson
My wife and I are very pleased with your products. Not only we find it helpful, it is extremely motivating. Since we joined FPU, we told everyone we care about. Thanks Dave!
TomTom
Diamond Bar, CA
Luckily, my wife and I had saved well in our 401 k's for retirement but, learning how to build an emergency fund and make the correct Insurance decisions too was just a great help in changing our families way of thinking about money. I bought extra sets to give as gifts to family members. I think there are so many useful tools in the cd's and videos that everyone can change their family tree for generations!
PinnicleMan
Indianapolis, In
I love this program and is very helpful in planning your finances and saving for the future.
jcurtsin40
Lexington, KY
My wife and I have been through Financial Peace. Our youngest daughter took a class in school and she an I saw Dave live. Now its time to spend Sunday evenings together as the rest of the family watch the videos and discuss them at home. What better family time could we have than Financial Peace?
DSones
Orlando, FL
My husband and I are only 24, with a 14 month old toddler. We had no idea how to budget, and since we were young we though we had enough time to figure it all out. After having our son we decided it was time to give him the most amazing life possible. We started FPU in late 2011 and have been gazelle ever since. We have baby step one complete and almost done with number two. My husband talked a student loan from 75000 down to 5000 which we paid off with tax returns, along with a Visa credit card ($1000) We only have a small bit of debt left. It feels great, even if we are living on beans and rice now. We have dreams to one day invite our family and friends to a big bbq party in our lavish home with no debt, mortgage, and all other finances in place! Thank you Dave for changing our lives!
Marleena
Palm Bay, FL
My husband, myself and 3 of our children (ages 14, 17, 25) went thru the course last fall. We were so impressed with the material that we purchased the home series to do with our 22 year old who was away at school and couldn't attend previously. We have only started with the 22 year old but I have high hopes it will do wonders for him as it did for us. Like Dave, we were swinging high on the real estate bubble with leveraging everything after we made a few million. We had hoped to make many more millions but the bubble burst and we quickly went thru our 2 years of living expenses in savings (which seemed very reasonable at the time....but we didn't realize the big bucks would come to a screeching halt for years!). Our monthly bills totalled about $25,000.00. Unfortunately, we did have to file bankruptcy but still our monthly debt was around $12,000.00. Since going thru Dave's class our monthy bills are now down to $6,000.00! Still higher than we would like but we are keepin' on keepin' to lower that even further. Thank you Dave for giving the financial lessons we all should have been taught in childhood!
Nikayla
Alabama
fix web site to get around it better have a hard time singing in to web site
jacklgott
az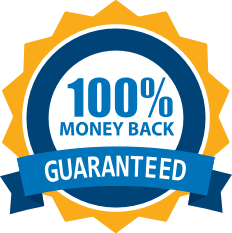 Our 100% Money Back Guarantee
Complete all nine lessons. Give it a real shot by following Dave's plan. If you aren't happy with your purchase within the first 90 days, we'll give you your money back.
You Can Do This.
Start Today!
You shouldn't feel overwhelmed and powerless over your money. You can be in control of your money and your future.
Interested in volunteering to be a Group Leader?