Never Worry About Money Again
Meet up with a local group for community, motivation, and accountability.
Watch the lesson videos in the comfort of your home and on your own schedule.
Meet with a group, enjoy at home, or do both. Switch at any point. It's up to you.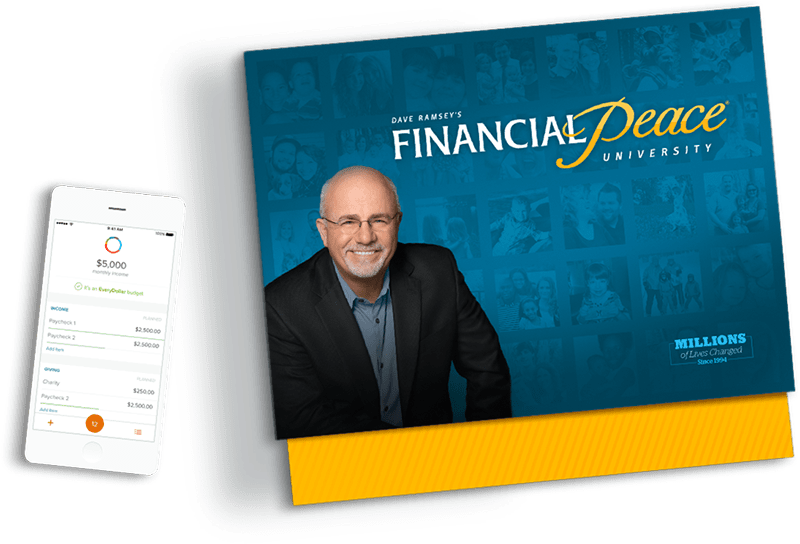 Financial Peace University
Never Worry About Money Again
Financial Peace University will help you take control of your money, plan for your future, and transform your life.
9 Lessons That Teach You How To Win With Money
Everything You Need to
Take Control of Your Money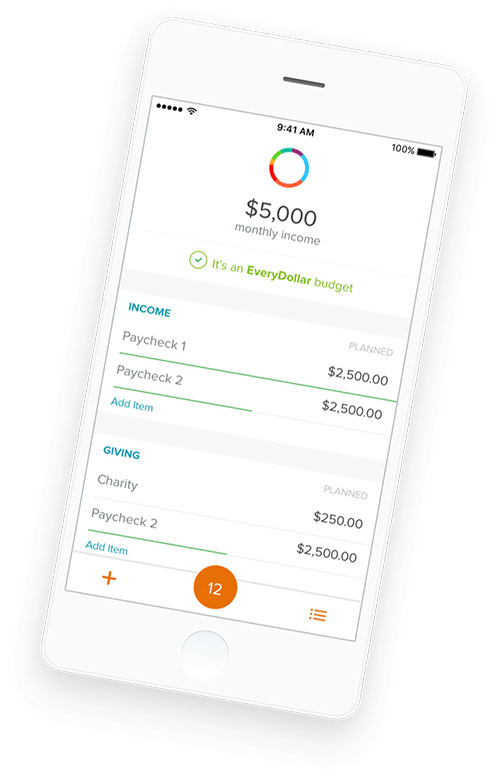 Track Spending
With Our Budgeting Tool
Connect your budget straight to your bank, sync across multiple devices, and enjoy anytime, anywhere access.
Learn From
Life-Changing Lessons
Watch entertaining videos, get your questions answered with financial coaching assistance, and stay on track with digital tools.
Budget, save and pay off debt.
Get on the same page with your spouse.
Identify which types of insurance you need.
Plan and save for major expenses.
Invest for your future, give generously, and more.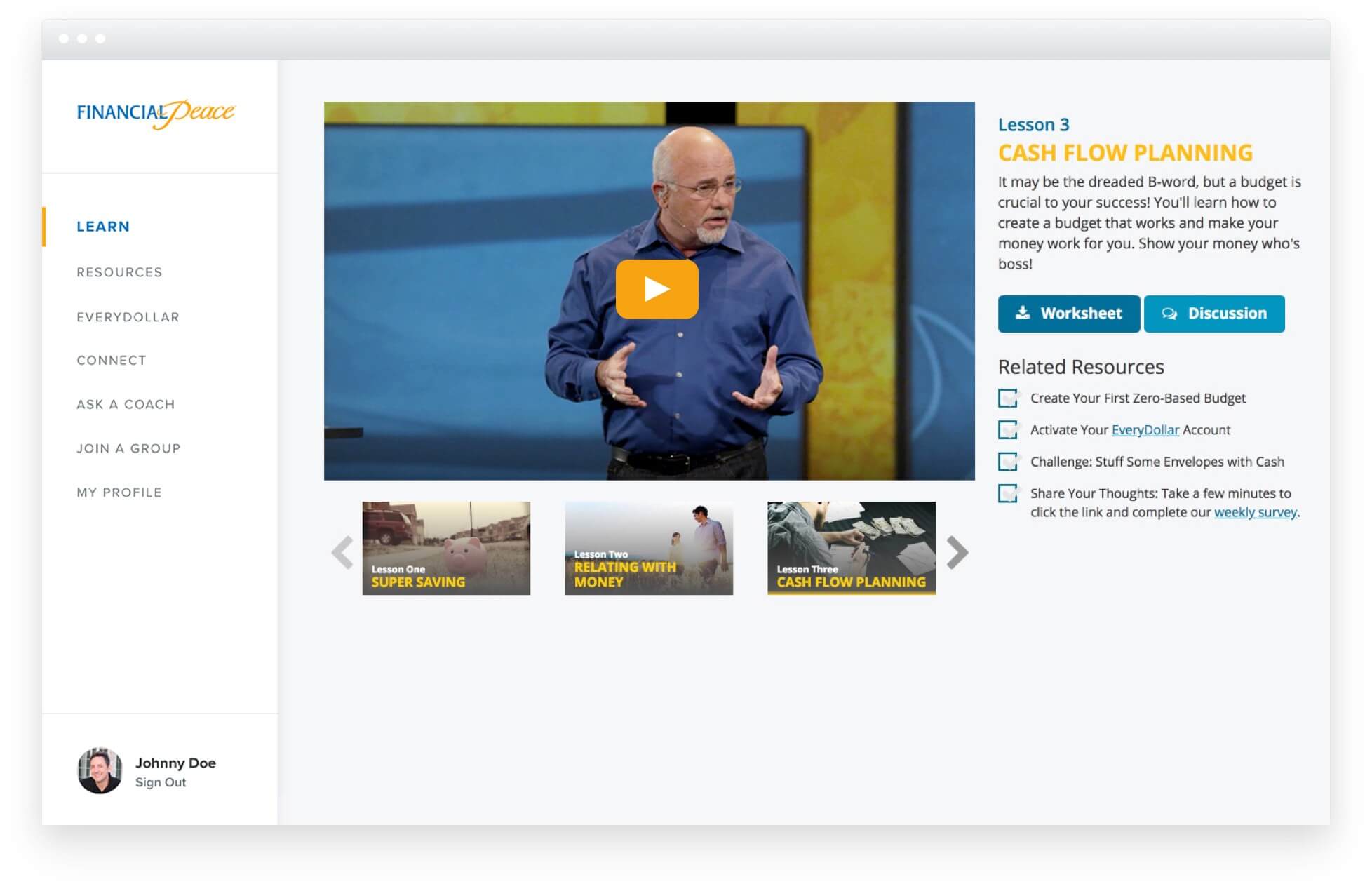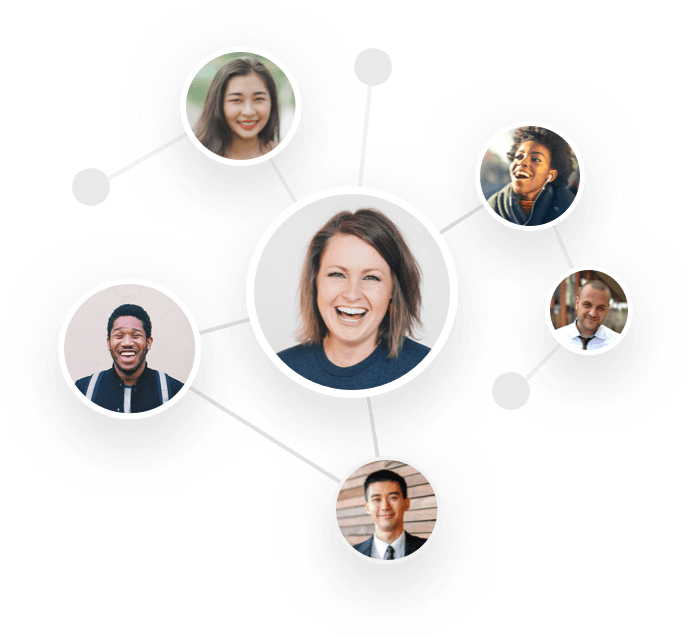 Take With a Group Nearby or Online at Home
Learn at your own pace by watching videos online and keep your progress moving forward with support from online community and financial coaches. Or join a group that meets near you and stay motivated by learning week by week with people just like you.
Did you know...?
Even though there are no groups currently near your location, you'll have access to Financial Peace University for an entire year! Start working the plan today and join a group when one becomes available.
You learn the same principles in the Online experience of Financial Peace University as you do with a group.
After checkout, you can start watching the lessons and using the tools and resources right away.
Dave has been there before. He gets it.
Dave Ramsey created Financial Peace University nearly 25 years ago after learning how to pay off debt, save and spend wisely, and build wealth. Today, millions have used the same principles to transform their lives.
Join the 5 Million People Who Have Taken Control of Their Money
We attended FPU last year through my husband's work, and paid the fee to have our 24 year old daughter attend as well. Since then, we have paid off all of our debt except our home. With the extra money we now have, we are paying extra each month on the mortgage and will have it paid off in ten years, if not sooner. Even more importantly, our daughter has adopted all of the 'good' habits, has no credit card debt, and has purchased her first home on a beginning teacher's salary. This class has impacted her way of thinking in a way that will affect her life forever. Thank you so much!
SoThankful
Springdale, AR
My husband and I have really enjoyed this online course. The lessons we have learned together are helping us get out of debt and move down the path toward financial freedom. Dave presents realistic, practical, valuable, and compelling concepts and supporting facts for his perspective on how to handle money, and what it takes to walk the path to financial freedom.
PrisKelly
Houston, TX
I strongly recommend this product to anyone I know! It is a phenomenal product very informative, funny, and life changing.
Nickclason
Dayton, OH
this was the greatest and best value i have ever spent. it changed my life. i went from 70k in debt down to under 5k in a few short years. this plan will work if you follow it! no exceptions. be committed to it you and your spouse or if your single it works just as well. take my word on faith and buy this! and attend the class. it gives strength to take as a class. it helps to see others working at it too. have faith in God and faith in Dave!
theeeyoreguy
cotulla, texas
We are so pleased to be taking the online FPU course. There is no way we could attend a class together any other way because of my husband's work schedule. This has given us the chance to spend the time together, at our own pace, to learn and apply Dave's teachings. It is giving us hope that someday we will be able to pay back our school debt...hopefully sooner rather than later!
drwifemomof2
Omaha, NE
Everyone should know this stuff. I knew it, but never applied it and got caught up in working to spend. Now I have a plan and work it. The only debt left is the house and we're so proud and excited!
Fishinmaster
Kennett Square, PA
FPU is the best financial advice ever. It will change the way you think and respond to life. It will teach you all the myths out there and the truth about them. Furthermore, it will help you devise a plan no matter where you are at in your financial life. Warning: This product will change your life! If you do not want to change, do not purchase it.
FPUUnited
Frederick, MD
Dave Ramseys' online course has truly made an impact in bettering my life. A day does not go by, that I do not somehow relate my day back to a teaching from this course. My fiancé is blown away by how my attitude towards money has changed. For 12 years he has been telling me we need to be dedicated and grow our value. After watching this class I know how and now I tell him the same thing. We are on a better financial path and its all thanks to this class. I have told all my friends and family about this class, and they are are all getting excited about making changes. Thank you Dave Ramsey for bettering not only my live but, our lives.
CookingChar
Helendale, CA
I really wished this class was around when I was 19 years old; I would have been better educated about money. I have already shared this with a few friends and intend to spread the word more! THANK GOD FOR FPU!
CamRich
Rockville, MD
All I can say is PURCHASE THIS NOW! I will change your life.
Neto
Miami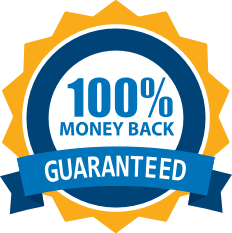 Our 100% Money Back Guarantee
Complete all nine lessons. Give it a real shot by following Dave's plan. If you aren't happy with your purchase within the first 90 days, we'll give you your money back.
You Can Do This.
Start Today!
You shouldn't feel overwhelmed and powerless over your money. You can be in control of your money and your future.
Interested in volunteering to be a Group Leader?