The Class You Take
to Get Out of Debt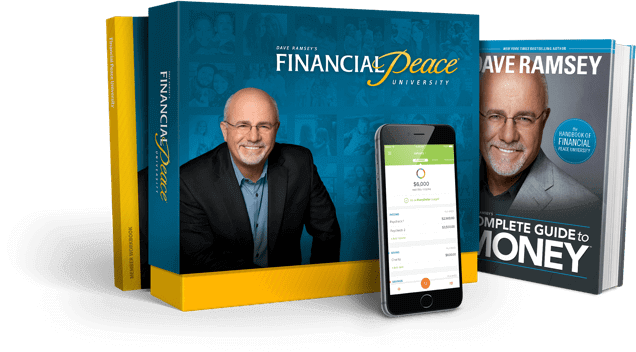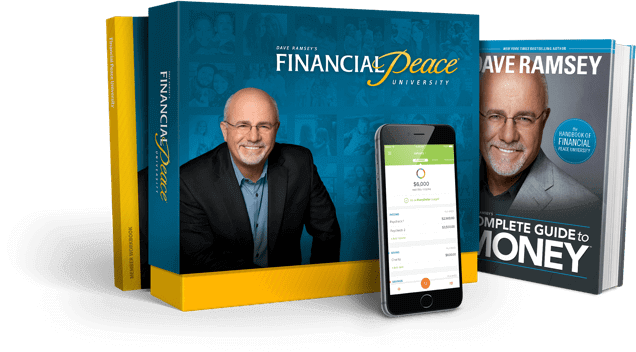 Everything You Need to Become Debt‑Free
Financial Peace University is a nine-lesson class taught by financial expert Dave Ramsey that will teach you how to take control of your money.
Entertaining videos with an in-depth workbook
The best digital tools and personal budgeting app
Classes you can take with a group or online at home
Make a Great Team

Get on the same page as your spouse. Easily budget, save and talk about money.

Create a Budget You Enjoy

Leave money stress behind with monthly budgets that actually work and still leave room for fun!

Save Money and Celebrate!

Build an emergency fund and invest with confidence without owing your money to someone else.
Nearly 5 MILLION People Are Celebrating Freedom With Money!
How Do I Get Started?
Order your membership material.
Sign in to your Financial Peace University and EveryDollar Plus accounts.
Join a local group or take the class online at home.
Take control of your money and live the life you deserve.
Nine Lessons to Win with Money
Lesson 1: Super Saving

Learn Dave's famous "7 Baby Steps" plan.

Lesson 2: Relating with Money

Create a plan you and your spouse are excited about.

Lesson 3: Cash Flow Planning

Create a budget that doesn't feel like a straitjacket.

Lesson 4: Dumping Debt

Learn to eliminate debt using the Debt Snowball.

Lesson 5: Buyer Beware

Protect your plan against marketing and advertising.

Lesson 6: The Role of Insurance

Buy only the insurance you need to protect you and your family.

Lesson 7: Retirement and College Planning

Confidently plan for retirement and your kids' college.

Lesson 8: Real Estate and Mortgages

Understand mortgages and when you should buy or sell.

Lesson 9: The Great Misunderstanding

Learn the biggest money secret Dave ever discovered.
Make Your Money Work for You!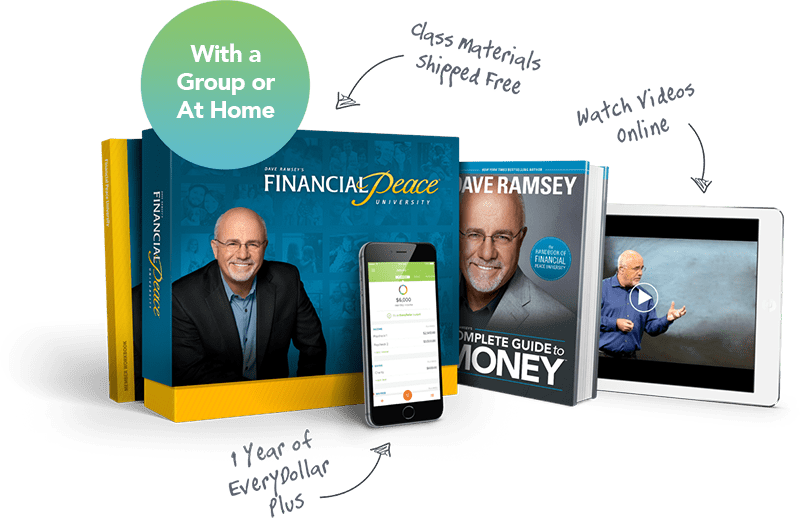 What You Get with Financial Peace University
Join a local group anytime
One year access to Financial Peace University

Online video lessons
Access to financial coaching assistance
Debt snowball tool and other resources

EveryDollar Plus app
Member workbook for all nine lessons
Dave Ramsey's Complete Guide to Money
Access to Money & Marriage livestream on April 18
Interested in volunteering to be a Group Leader?