SmartDollar
Your employees will learn to proactively control their money with the #1 authority in personal finance, Dave Ramsey. SmartDollar gives each participant action steps to build a strong financial foundation, no matter where they are today. This turn-key program is easy to understand, easy to use, and gets the results that you've been looking for.
Loading Streaming Player...
SmartDollar Results
SmartDollar was built to get results. We track and report everything you need while maintaining employee confidentiality.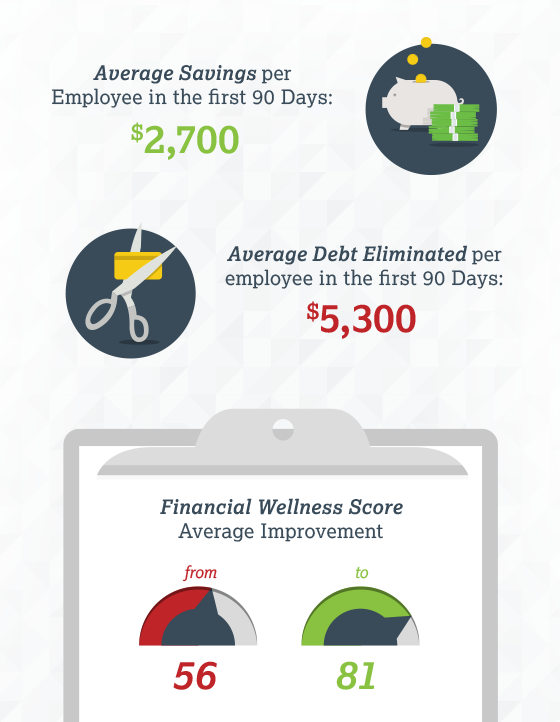 Ready to improve your
retirement program?
Talk To An Advisor
We created this program for employees like yours... and companies like yours.