Live More, Worry Less
San Diego, CA
March 25, 2019
1 – Night Event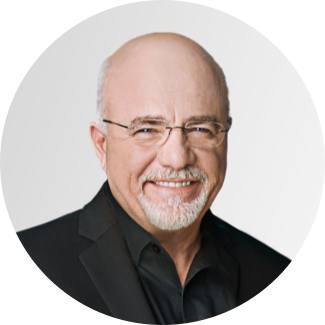 Discover the Power of
the Smart Money Tour!
You CAN Win With Money!
Are your finances out of control? Is the paycheck-to-paycheck life leaving you feeling panicked and insecure? Is debt keeping you from achieving your financial dreams?
Smart Money will give you the momentum you need to kick-start your financial goals. In one exciting night, Dave Ramsey will teach you the seven-step plan that has helped nearly five million people get out of debt, build wealth, and retire with dignity.
You work too hard to have nothing to show for it. Taking control of your money is easier than you think, and we'll show you how! You'll walk away with confidence in yourself and in our plan, along with a renewed vision for your financial future.
Read More
Event Speakers
Dave Ramsey

Dave Ramsey is America's trusted voice on money and business. He's authored seven best-selling books: Financial Peace, More Than Enough, The Total Money Makeover, EntreLeadership, Complete Guide to Money, Smart Money Smart Kids and The Legacy Journey. The Dave Ramsey Show is heard by more than 12 million listeners each week on more than 575 radio stations and digitally through podcasts, online audio streaming and a 24-hour online streaming video channel.
*Speakers subject to change
This live event was nothing short of amazing. It was so motivating and inspiring. I felt re-charged once I left and felt even more empowered to make the changes needed. Being in a sold out room with all people who were there for the same reasons was amazing.
Event Pricing
Get a discount with a group of 5 or more!
Event Details
Venue
March 25, 2019
1-Night Event
6:30 PM - 9:30 PM
Concessions will be available when doors open at 6:00pm and again during the event break from 8:00-8:30pm.
FAQ
IMPORTANT EVENT INFORMATION
Please arrive at least 30 minutes before the event begins. Please use your event pass to gain access to the event. If you lose your event pass, you may check in at the Will Call desk upon arrival.
Registrations are transferable, but not refundable.
Backstage Experience and Floor/Premier Seating will close 10 minutes prior to the event.
All speakers are subject to change. We reserve the right, in our sole discretion, to substitute another qualified speaker of our choosing due to illness, close family birth or death, natural disaster, or force majeure. In the event we cannot secure a qualified substitute, we retain the right to cancel the event and issue a refund as your sole remedy. To ensure that this event is an enjoyable experience for all attendees, no children under the age of 13 will be allowed in the auditorium.
Unauthorized duplication or sale of this pass may prevent you admittance to the event. The Lampo Group, Inc. is not responsible for any inconvenience caused by unauthorized duplication. In the event that duplicate copies are presented for verification, The Lampo Group, Inc. reserves the right to refuse entry to all event pass holders and may credit the origional purchasers the face value which will constiture full remuneration.