Event Details
May 15‑16, 2017
9:00 a.m.
Compassion Christian Church
55 Al Henderson Blvd.
Savannah, GA 31419
Momentum Stewardship Training
Begin Revolutionizing the Culture of Generosity in Your Church Now!
Momentum is a 2-day training that combines leadership development with step-by-step instruction on leading a church-wide plan to teach your congregation how to handle money God's way. It will equip you and your leadership to transform the culture of your congregation to one of generosity and true, biblical stewardship.
What you can expect from the training:
Learn how to create a unified community of purposeful disciples and outrageous givers.
Train leadership to equip and empower your congregation in biblical stewardship.
Create an outreach culture that encourages the church body's involvement in the community
A Momentum coach will provide ongoing support long after you leave the event
Who should attend?
From experience, we've learned that each church should send the senior pastor or teaching pastor, the adult education director, and a financial representative. We welcome churches to bring more staff members or representatives.
Presenting

Chris Brown
Chris Brown is a nationally syndicated radio talk show host, pastor and dynamic speaker carrying the message of stewardship and intentional living nationwide as a Ramsey Personality. Available on radio stations nationwide, Chris Brown's True Stewardship provides biblical solutions and sound advice for questions on life and money.
Follow Chris online at Stewardship.com, on Twitter at @ChrisBrownOnAir, or at Facebook at facebook.com/ChrisBrownOnAir.
tell me more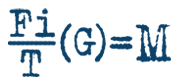 The Momentum Theorem
Focused Intensity, Over Time, Multiplied by God, Equals Unstoppable Momentum
"We left the Momentum workshop with bigger dreams and the tools to make them happen." -Dean Olsen, University Boulevard Chapel, Florida
"Pastors and church leaders are always trying to figure out how to get people to give 10 percent. Momentum is the first program I've seen to answer that question." -Rob Leacock, Christ Church, Texas
What does a Momentum church look like?
Teaches God's people how to be true stewards of the resources He has entrusted to them
Sees lives transformed spiritually and financially
Frees people to give more generously to the needs of the church and the Kingdom of God