A Church-Wide Stewardship Movement
Austin, TX
March 26, 2019
1 – Day Event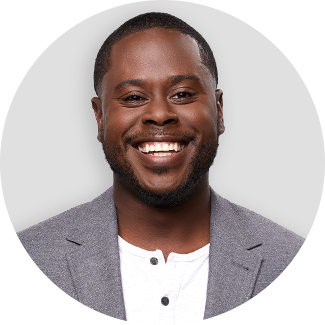 Begin Revolutionizing the Culture of Generosity in Your Church Now!
Momentum is a 1-day training that combines leadership development with step-by-step instruction on leading a church-wide plan to teach your congregation how to handle money God's way. It will equip you and your leadership to transform the culture of your congregation to one of generosity and true, biblical stewardship.
What you can expect from the training:
Learn how to create a unified community of purposeful disciples and outrageous givers.
Train leadership to equip and empower your congregation in biblical stewardship.
Create an outreach culture that encourages the church body's involvement in the community
A Momentum coach will provide ongoing support long after you leave the event
Who should attend?
From experience, we've learned that each church should send the senior pastor or teaching pastor, the adult education director, and a financial representative. We welcome churches to bring more staff members or representatives.
What does a momentum church look like?
Teaches God's people how to be true stewards of the resources He has entrusted to them
Sees lives transformed spiritually and financially
Frees people to give more generously to the needs of the church and the Kingdom of God


The Momentum Theorem
Focused Intensity, Over Time, Multiplied by God, Equals Unstoppable Momentum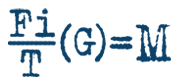 Read More
Event Speakers
Anthony ONeal

Anthony ONeal is a national best-selling author and dynamic speaker who travels the country spreading the message of hope and teaching people how to manage money God's way. He has served as a Ramsey Personality since 2015. Before joining Ramsey Solutions, Anthony was the pastor of One Way Youth Ministries at The Bethel Baptist Church in Jacksonville, Florida. With over 12 years of pastoral experience, he has served as both an associate pastor and teaching pastor to congregations of 20,000 plus attendees weekly. Anthony has spoken for some of the biggest names in the industry, including Bishop T.D. Jakes' MegaFest Youth Ministry, television personality, Judge Glenda Hatchett and Rory Jones.
*Speakers subject to change
Pastors and church leaders are always trying to figure out how to get people to give 10 percent. Momentum is the first program I've seen to answer that question.
Event Pricing
Momentum Workshop - Early Bird $99

LIMITED TIME ONLY!
Normally $399

Discounted pricing for training that combines leadership development with step-by-step instruction on leading a church-wide plan to teach your congregation how to handle money God's way.

Register Now
Get a discount with a group of 5 or more!
Event Details
Venue
March 26
1 – Day Event
9:00 AM
Lunch is provided on Tuesday.
FAQ
What's the difference between Momentum and Financial Peace University?
Momentum is a proven framework for immersing an entire congregation into biblical principles for wise financial management. It provides resources for both personal and collective long-term transformation. Financial Peace University is Dave Ramsey's 9-week financial discipleship curriculum for individuals and small groups. When used in the context of Momentum, this course provides hands-on application of biblical stewardship principles. In sum, FPU lasts 9 weeks, and Momentum is an ongoing journey that doesn't have an end date.
What's the goal of Momentum?
Momentum is designed to help church leaders transform the giving culture of the church into one of unmistakable generosity from financially healthy families.
What is the price of Momentum?
There are a couple of variables to consider: the size of your congregation and the time at which your team registers for training. For the best pricing and promotional options for your team, please contact a Stewardship Advisor at 1-877-378-2667.
Is church debt really all that bad?
Yes. The stability and strength of a church is undermined by a foundation of debt. A church with debt is just one major crisis away from being forced to close.
Isn't it God's will to "grow" the church of Jesus Christ?
Absolutely. But it's not God's will for this generation to pass our debt to the next generation. We can't ignore the impact of financial slavery on their future.
We truly believe that God is leading our church to build. Isn't Momentum asking us to ignore God's will for our ministry?
Not at all. We just want you to think about this: In Scripture, where do we see God ever leading His Church, the bride of Christ, into financial bondage—either "manageable" or otherwise? Churches have other options for meeting space.
About the Training:
How long is the training?
Tuesday 8:30am - 5:30pm (Lunch and snacks are provided)
What is appropriate attire for the training?
Dress comfortably! All of the training sessions are informal. Blue jeans or khaki pants and a casual shirt or blouse are perfectly appropriate.
Is there anything to prepare for or bring to the training?
You will receive an email with pre-training action items once we have received your ticket purchase. This email will detail anything that you'll need to prepare and bring to the training.