Dave Speaks At Catalyst 2011
Last week Dave had the honor of speaking at Catalyst 2011 in Atlanta. Catalyst is an amazing conference that brings over 13,000 young leaders, influencers, and pastors together to learn and grow together.
In addition to Dave, many other top-notch speakers spoke, including: Andy Stanley, Francis Chan, Blake Mycoskie, Jim Collins, and Katie Davis.
Dave's Financial Peace University team set up a great big booth at the event, and passed out thousands of "The Great Recovery" teeshirts to attendees.
On top of that, Dave personally gave away 13,000 copies of EntreLeadership! A copy for every single person at Catalyst. The attendees loved it, and we saw tons of shout outs on Twitter thanking Dave.
Were you at the event? What did you think of Dave's talk?
Check out a few photos below: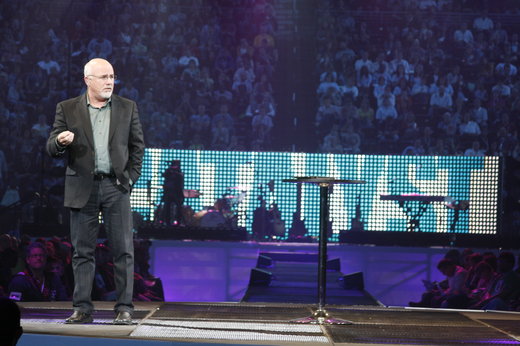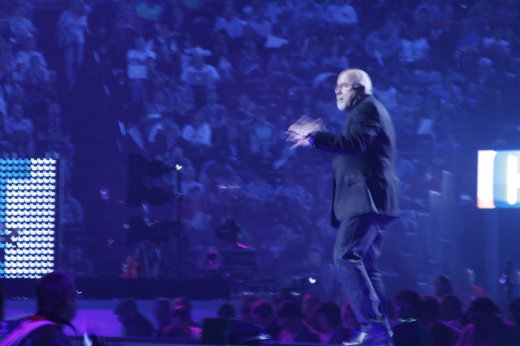 Dave has some much energy live it's hard to even capture it in a photo!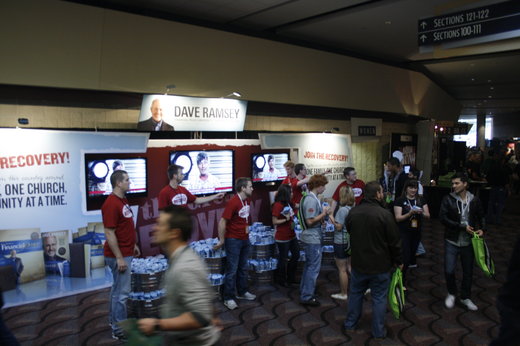 Look at all of those bins of free blue teeshirts we gave out.