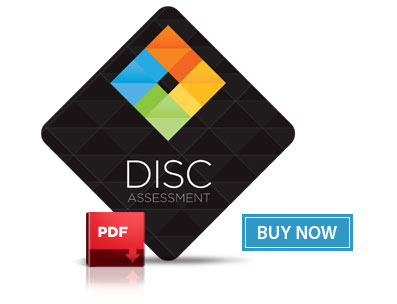 Dave Ramsey's DISC Assessment features the DISC® Profile System, a personal, online assessment tool used by millions of people to help them understand their communication styles and improve teamwork.
Dave has used DISC within his company for years. This tool helps Dave's team members understand how they communicate as individuals and how they can best work together as a team. Dave is now providing this valuable tool for teams in every setting, from churches and organizations to businesses and schools – even families and individuals!
Each of us is uniquely designed. We all have different strengths and weaknesses. We think, work and respond differently to challenges. But most of us probably haven't given much thought to our communication style. Yet understanding why we do what we do is central to our success.
Dave Ramsey's DISC is a self-assessment tool that offers a proven and accurate summary of your communication style.
If you lead a team, this assessment is essential in helping you know who to hire, and how to develop a stronger sense of team unity. It's equally beneficial for churches, schools, universities, families and individuals, as it is for Fortune 500 companies.
Dave Ramsey's DISC Assessment uses a quadrant graph, placing you somewhere within four distinct personality types.
(D) Decisive:

Direct and forceful. Overcomes opposition to win.

(I) Interactive:

Sociable and lively. Shapes the environment through persuasion.

(S) Stabilizing:

Calm and cooperative. Works within present conditions to complete tasks.

(C) Cautious:

Private and detailed. Focused on quality and accuracy.
It's easy to use and administer. You'll simply answer a series of questions as honestly as possible, and the results are delivered in a detailed report.
communication style, how you work, and
how you relate to others.
Those around you will also understand how you operate, and how they can better relate with you.
You'll recognize your strengths and weaknesses, preferred surroundings, and how you respond to rules. Discover what causes you stress, and why you respond to conflict in certain ways.
Learn how to adapt to enjoy healthier relationships with others. You'll also grasp how you solve problems and what motivates you in order to help you increase performance and personal achievement.
No Fine Print Pricing includes all analysis and results. There are no back-end hidden fees. Everything you need is included.