Dave Says Column
Dave Says is a syndicated column carried by more than 400 publishers. It has a total combined print circulation of over 8 million!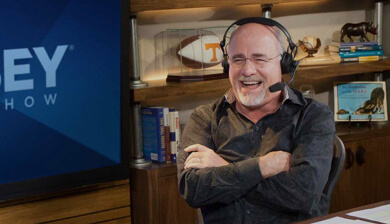 What's Dave Says?
Featuring the advice of personal finance expert and best-selling author Dave Ramsey, the Dave Says column is filled with timely, relevant questions and answers taken from actual letters and calls on Ramsey's radio program, The Dave Ramsey Show.
Get the Dave Says Column
Latest Columns
September 16, 2019

My husband and I are in our thirties. We have $15,000 in debt spread across student loans, credit cards, and a car payment...

September 9, 2019

My two brothers-in-law and I have been thinking about going into business together as a side project in the real estate world...
Learn More From Dave
Dave's all-time best seller lays out seven organized, easy-to-follow steps to manage your money better.

Buy the Book

Dave teaches you everything you wanted to know about how to build and grow a successful business.

Buy the Book