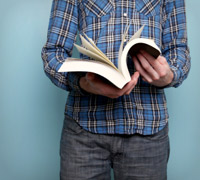 Leadership gets me fired up! Whether I'm leading people or projects, I just enjoy being in the driver's seat. Being a leader means I can pour into people's lives—either one on one or in a group. Or I can find creative ways to complete a project, starting with the big picture and working my way on down to each detail.
The biggest danger, though, is the temptation to let my ego take the reins. When I become more concerned with what I can do and how I can help and how invaluable I am, my focus becomes myself instead of others. When I see myself as the hero who leads every meeting and pulls off every detail, I make it impossible for anyone else to contribute.
As a youth pastor, you may have found the same thing to be true about yourself.
Keep your ego in check and offer awesome growth opportunities by delegating duties to the teens in your youth group. All teens crave attention, and you can give them the chance to shine in front of their peers by letting them lead games, lead worship, lead discussion questions, take prayer requests or give their testimony.
When you invest in building leaders in your group, several things will happen. First, you'll have more time to focus on your group because you'll no longer be solely responsible for pulling together an entire event. Second, the student you choose to lead will build confidence. And lastly, your entire group will benefit from seeing their friend—someone just like them whom they know and trust—living out the gospel as a tangible example to follow.
I know you've heard the old adage, "Give a man a fish, and feed him for a day. Teach a man to fish, and feed him for a lifetime." Do we practice it? The best leaders don't just lead people well—they teach people well. They teach others how to lead. I want to challenge you to not do it all yourself. Step back, relinquish a little of the control we all are so comfortable with, and let your students lead. It's a refreshing reminder that it's really not all about us.