Ten years ago, you didn't need a big pile of cash to buy a home. Banks handed out mortgages like candy, and lots of folks signed on to the American Dream for the first time just as home values were peaking.
Maybe you were one of them.
If so, you know the rest of the story. The bubble burst, and home values took a nose dive, bottoming out in 2012. Not exactly the stuff dreams are made of.
Since then, the housing market has bounced back. Yet many would-be home sellers—particularly those who own entry-level homes—continue to sit on the sidelines.
Maybe you're one of them.
If so, let's talk about why now might be a great time to make a move.
Home Values Are Riding High
With rents up and mortgage rates down, many renters are looking to buy their first home. There's just one problem: They're having trouble finding homes in their price range for sale.
According to Trulia, there are 44% fewer entry-level homes on the market today than there were four years ago. What's causing the decline? Well, a couple of factors are at play.
A lot of investors snatched up bargains on entry-level homes when the market was down and turned them into rental properties.
Lower priced homes took a bigger hit in equity during the Great Recession and have taken longer to bounce back.
So not only are fewer starter homes occupied by actual homeowners, the people who own the homes they live in aren't in a hurry to sell—even though home values have recovered in most areas.
There are 44% fewer starter homes for sale today than four years ago, and entry-level home values grew twice as fast as those in the top price brackets.
If you took economics in school, you learned all about supply and demand. When supply is down and demand goes up, prices trend upwards as well. That means your home might be worth more than you think. Consider the numbers:
Eight in 10 homes with a mortgage have 20% or more equity now based on the latest CoreLogic data.
Recent sellers made an average of $41,000 more off their home than they originally paid for it, according to RealtyTrac. That's the highest average price gain for home sellers since September 2007!
A recent Zillow report found that entry-level home values grew twice as fast as those in the top price brackets.
In other words, the market's hot for just about any home seller—but especially if you've got a starter home to sell.
Just Be Prepared for Your Home to Go Fast
In a market like this, selling your home is the easy part. Of course, that also means you'll be on the hunt for a new one to move into. And you may face competition of your own.

Find expert agents to help you sell your home.
So let's talk strategy.
A recent Redfin survey reveals the top strategies agents recommend for beating out the buyer competition. Surprisingly, being first in line isn't necessarily the best way to win the bid. Flexibility and financial preparation often carry more weight.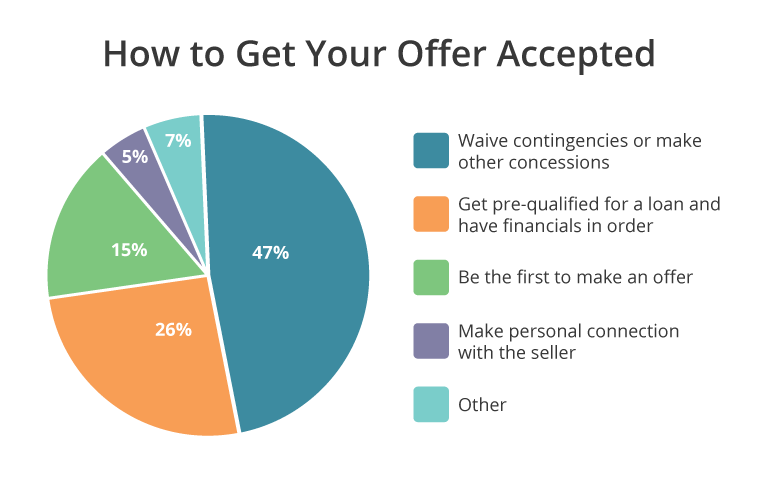 An experienced real estate agent can help you navigate the search for your next home and negotiate the best deal based on current market conditions. Be sure to have some backup options lined up in case your home sells quickly, and you can't find a place you love right away. You don't want to rush into a home you can't afford or don't really even like just because it was available.
So How Do You Know You're Ready?
Selling your home is a big deal. No matter how ready you are to start over new, your first home will always hold a special place. It's part of your personal history.
That's why it's important to talk to an agent you trust before making a decision. Look for a pro who puts customers before commission and won't pressure you into selling if it's not the right choice for you.
Your agent can give you an honest picture of what you can expect to make off your home based on recent sales near you. Ideally, you should have enough equity in your home to put 10–20% down on your next home.
Don't forget to budget for any prep work needed for your current home as well as closing costs and moving expenses on your next home. If you can't cover a down payment and cash flow those expenses, selling your home will need to wait.
Looking for an agent you can trust to help you make the right decision? We can connect you with the pros Dave recommends in your area.