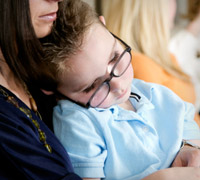 Purchasing health insurance should be one of the most common-sense decisions you can make. But, the fact is, way too many people still aren't covered.
With medical debt being one of the top reasons for bankruptcy in America, health insurance is a huge part of a solid financial plan. If you've been to the doctor or stayed in a hospital, you know how expensive healthcare can be. You just walk past a hospital and they charge you money.
Health insurance should be a top priority for everyone. When you can't get it, you're left exposed and tempted to crack or scramble your nest egg.
According to USA Today, 24% of people working after retirement age are doing so because they need health coverage. Ouch! By the time you reach your late 60s, do you want to be working a J.O.B. or out enjoying the latter part of your life?
In the near future, working may not even guarantee health benefits. Some experts are saying that the cost to employers for providing health insurance has gone up so much that they soon won't be able to pay 100% of the cost.

Do you have the right health insurance coverage? You could be saving hundreds!
If you're trying to get insurance on your own—maybe you're retired, or it costs too much or isn't offered through your employer—use an independent agent that works with all the health insurance companies. This agent can find the policy that fits your needs best.
Choose someone who has the heart of a teacher. If you don't understand why they are recommending a policy, or if you're not sure how the policy will work for you, ask them to explain it again—in layman's terms, if needed. Always know exactly what you're buying.
One great option is the Health Savings Account (HSA). As of 2010, a family can save up to $6,150 (individuals can save up to $3,050) tax free in an HSA to use toward their health insurance deductible. This means you can save by carrying a high-deductible HSA insurance policy. If your deductible is higher, then your monthly premium is normally lower, which will give you the money to save.
There is no magic pill for paying medical bills. But hospitals and doctors are some of the most flexible for discounting when you pay cash, and they are great at working out terms for payment. So, if you're already in a mess with medical bills, go to the business office of the hospital or doctor's office—hat in hand—and show them your budget. Many of them will work with you on a way to pay the debt over time.
Don't make the stupid mistake of thinking you can make it without health insurance. When you play with fire, you will definitely get burned.
Every day, thousands of people turn to us to help them find trustworthy health insurance professionals. People love our simple process and the high-quality professionals Dave recommends. Find an agent in your town who can help you get the best insurance coverage for your situation today!