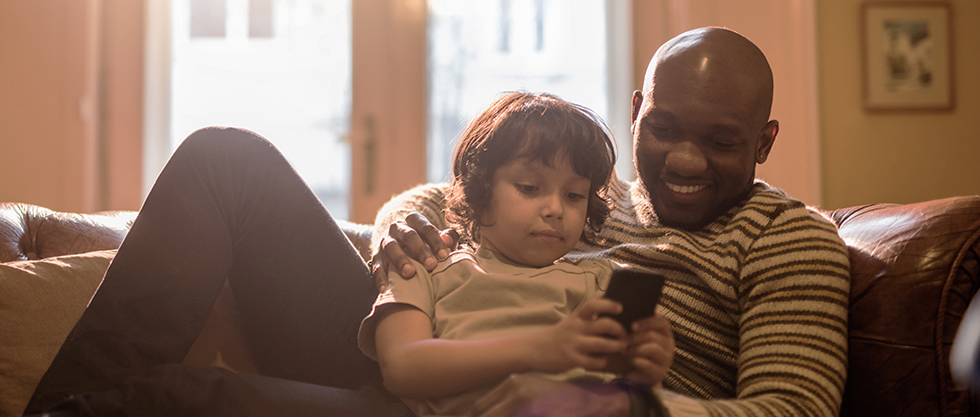 Would you rather have a heart-to-heart with your kids about drinking, drugs, or money?
Bet you didn't pick money.
If you want to change your family tree, you've got to change your mindset about money. No, it's not a taboo subject, and no, your kids don't need to be sheltered from financial matters. So buck up and just have the talk already—or go deeper if you've only skimmed the surface.
Your kids will learn about money from someone. Please don't let it be from an out-of-control reality TV star.
Here are five tips for easing your kids into family finances.
1. Start slow.
According to a 2016 T. Rowe Price survey, 71% of parents are reluctant to talk about money with their children. And only 22% of kids say they talk with their parents "frequently" about money.
There's no need to schedule a weeklong summit to review bank account balances and retirement plan contributions. Start by simply answering your kids' money questions.
You may be surprised at what they already know and what they need to know more about.
Once they realize you're open to these discussions, they'll be more comfortable coming to you with more specific money questions later on.
Related: Teaching your kids about money is easy with Dave Ramsey's Financial Peace Junior set. Order yours today!
2. Be honest.
If you regret going into debt or not saving more for college, tell your kids. Parents so rarely have open, honest moments with their children. Kids can handle it—really.
Instead of hiding your financial failures or covering up when money is tight, tell your kids the truth.
If you ran up debts in your past and had difficulty paying them back, communicate that. They'll appreciate your openness, and they'll learn a valuable lesson about overspending.
3. Learn together.
Eventually, you'll touch on topics you may not completely "get" yourself—like mutual funds, money market accounts, or Roth IRAs.
Admit that you don't have all the answers, and do the research together. Then, regroup later to share thoughts and discuss what you found out.
It's a great excuse for communication, and you're both learning.
4. Set family goals.
Let your children sit in on and contribute to family budget committee meetings. Just remember, though, that you and your spouse are the adults. Only Mom and Dad can make the final decisions.
As you set goals as a family, remind your kids that goals require sacrifice. That might mean skipping a vacation in order to save for big brother's upcoming college tuition payments. But they'll catch on—especially if they understand these sacrifices will affect their future as well.
5. Talk values, not figures.
If you're hesitant about disclosing your salary and major expenses to your kids, don't sweat it. The good news is your kids don't really want (or need) to know that stuff. They need concepts, like saving, budgeting, paying down debt, and giving.
So go ahead and open up about family finances, but keep it simple. Start a conversation, be honest, and teach (and lead) by example. Then someday, these money-smart kids will be proud to follow in your big, financial footsteps.
For step-by-step guidance and the tools to teach your children about money, check out Dave Ramsey's Adventure Pack.