The weather? Darn near perfect. The accommodations at The Westin La Paloma Resort & Spa? Over the top. The fellowship? Unbeatable. But still, that is not what attracted more than 200 small-business owners to EntreLeadership Master Series in Tucson, Arizona. They came to learn how to take their businesses and leadership to the next level from Dave and his team.

While in Tucson, we talked to several of these new EntreLeaders and asked them about their journey through EntreLeadership. For many, it's been life-changing. Here is a sampling of what they learned over the week.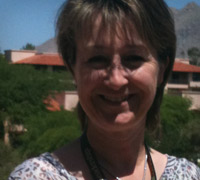 Dr. Nanni Baker
Who we are: The Dental Ark/Little Smiles Dentistry for Children, El Paso, TX
What we do: Pediatric dental practice
My biggest aha! moment: When we were having dinner with Dave and Sharon, surrounded by like-minded people, and when I learned that it was okay to make decisions based on our values.
When I get home: I want to share our vision with our team.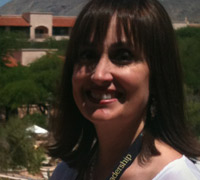 Dr. Yvonne Maldonado
Who we are: The Dental Ark, El Paso, TX
What we do: Pediatric dental practice
Why Master Series: Nanni (Baker) told me about it, and it seemed like something that would really be good to do.
My biggest aha! moment: When I realized we need to do much more for our staff to make them feel more important. We need to show them.
When I get home: I want to really get to know my staff, and that will start by meeting their spouses.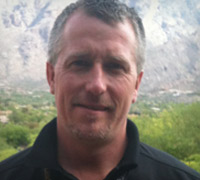 Matt Clarke
Who we are: Churchill Mortgage Corp., Brentwood, TN
What we do: Mortgage loans and refinancing
Why Master Series: Master series is part of preparing our organization for the next level of growth. We are reinvesting in our infrastructure, people and processes.
My biggest aha! moment: My biggest takeaway was understanding a practical use for the DISC profile and values index. I've struggled with how to use these tools in the past, and this week provided some great insight.
When I get home: We've been working on our culture for a long time, but now we will add some of the specifics Dave taught us.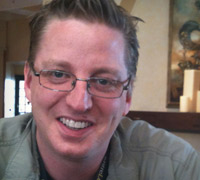 John Engstrom
Who we are: Scheimpflug, New York, NY
What we do: Production lighting
Why Master Series: I want to change the culture of my company.
My biggest aha! moment: When Dave went over how to compensate your team, I realized I have been kidding myself. My once-a-year bonus isn't working. I need to start a compensation plan like Dave's that is going to have impact.
When I get home: I am going to work on the KRAs (Key Result Areas/job descriptions) for the entire staff.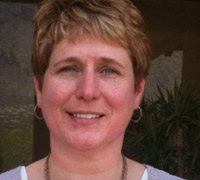 Jennifer Nohelty
Who we are: Gift Planning Services, Eau Claire, WI
What we do: Show people how to maximize what the Lord has given them to manage, not only allowing people to take care of their heirs but also leave a legacy to charity.
Why Master Series: Our business is growing fast with the potential to grow even faster. We need to get more systems in place to continue to move forward.
My biggest aha! moment: When I realized that our company is on the right path. Sometimes I questioned what we were doing. It was good to see another company (Lampo) walking the talk.
When I get home: I'm going to focus on communicating much, much better, starting with the DISC profiling system (personality assessment tool). With some of our team members, I felt like I was walking on eggshells and didn't understand them. Now I know it is just a personality trait. That was a huge eye opener.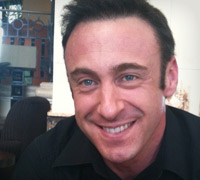 Franck Nicolas
Who I am: Founder of Glob, Quebec, Canada
What we do: We offer boot camps on leadership, pension and health performance as well as coaching programs for executive business leaders and Francophones.
Why Master Series: I needed to take a step back, recharge, and hear advice on developing my coaching programs with a man who has already managed to do so brilliantly. I also wanted to share good times with contractors who share the same Christian values as me and be fed with positive energy.
My favorite lesson: All parts marketing, social media, use of traditional media (including radio), and business development.
When I get home: I plan to delegate tasks in which I am less indispensable, review my website strategy, develop a radio program, be more focused in the execution of my actions, and do a better job of selecting my clients.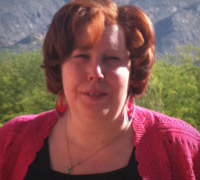 Tanyalynnette Palmo
Who we are: GreenWave Tech Corp/Aerios360.com, Schenectady, NY
What we do: We provide all of the technology and tools that an organization needs to be successful, allowing business owners or managers to concentrate on running the business, not the technology.
Why Master Series: How do I attract the rock stars? Also, I want to turn our ministry into a household name, and I don't have the skill set to do that.
My biggest aha! moment: When I realized I can't do it all in my head. I have to write down our vision and goals. And it's okay to fail as a leader as long as it's not the final chapter. You have to keep moving forward.
When I get home: I have formed my mission/vision and value statement. Now on to correcting my hiring mistakes. If you don't believe in the vision, get off the bus, because we are about to take a LOOOONNNNGGGGG road trip to success!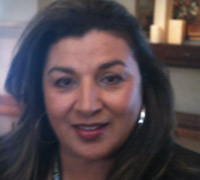 Ana Maria Robles
Who we are: Bella Medical Skin Care, Hayward, CA
What we do: Anti-aging clinic
Why Master Series: I have the passion but don't have the business sense. I need some direction on how to run it better plus I need to learn more about marketing and social media.
My biggest aha! moment: Realizing I can't do this alone.
When I get home: I'm hiring an assistant.
Dave condenses 20 years of business and leadership wisdom into seven amazing days we call the EntreLeadership Master Series. The principles you'll walk away with have been proven in real-world experience, as the EntreLeaders featured here will soon discover. Join Dave and his team at the next event!