I met a grandmother once on a flight. She was flying back from a gambling trip in Reno with her sister. After some small talk midflight, I gave her a copy of my book Quitter. She read it for an hour or so, leaned over, and asked me a question I wasn't ready for.
"What do you do when all the excuses you used to not chase your dream are gone? What do you do then?"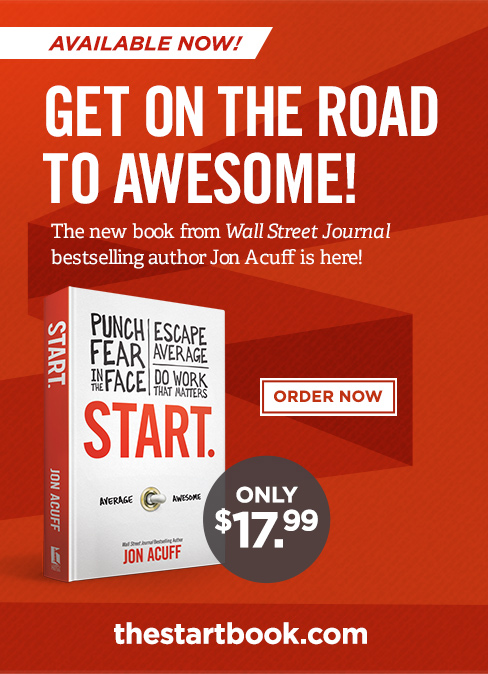 There was sadness in her words. A sense of fear and resignation that seemed to suck all the joy out of a boisterous weekend trip. Sadder still, I didn't have an answer for her. But I knew there was one.
I didn't want you or me to get to 80 or 90 years old and realize we mortgaged the best years of our lives doing something we weren't called to do. I didn't want to look back on life and wonder where it all went.
So like with most challenges in my life, I started to research and write about this issue. What I found surprised me.
It turns out that the opportunity and speed with which you can reach awesome have never been greater.
You can escape average and live the life you're called to. But here's the thing: The road to awesome requires that you take some steps. Take the first one now.
It's time for you to Start.