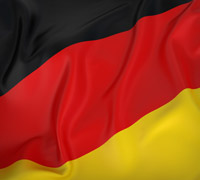 Rauol Wintjes is a German transportation consultant who recently spent a couple of years living in Dallas, Texas. While there, Wintjes observed something: Americans spend a lot of money.
In a feature for the Dallas Morning News, Wintjes said he sees a lot of cultural differences between the U.S. and Germany, especially when it comes to money. Basically, Germans do a much better job of saving than Americans do.
How much better?
Between 2007 and 2010, the average American household spent $48,000 per year. Compare that to the average German household, which spent under $34,000 in 2007.


In Germany, gas costs twice what it cost in America, but Germans still manage to spend much less. Germans spent less than $1,500 annually on gas, while Americans spent more than $2,100.


What about eating out? Americans love it. They spent more than double what Germans spent on eating away from home ($2,500 vs. $1,200).


When it comes to saving, Germans are way ahead. In 2010, the average German household saved 13% of their income while Americans saved 6%.
When he lived in Dallas, Wintjes says he started falling into the American mindset of spending, dining out frequently, and shopping at the local mall. He said Germans go out and shop for a specific product while Americans shop just to shop.
Granted, goods in Germany are much more costly than in America. Plus, the Germans are taxed at a higher rate. But, still, spending in our country is out of control.
If you judge the amount of credit card spending that goes on in the U.S., and the fact that 70% of Americans live paycheck to paycheck, it's no surprise that our savings rate is just 6%. That might even seem high.
But how can we take a page out of the Germans' financial book? What if you could take all that money you spend eating out and put it toward knocking out debt or saving for your kids' college?
What if you stopped making impulse purchases—buying something new every time you felt "the need"—and intentionally saved for items you really do need?
You know what would happen? You would begin to have more money to pay off debt and save for the future. You would slowly build hope and see changes in your attitude and relationships. You would begin to change your family tree!
Dave says it all the time. These principles aren't anything new. They really are just common sense—God's and Grandma's ways (and maybe the Germans' too) of handling money.