Nightmare, Burden, Normal, or Dream: What Kind of Retirement Do You Want?
5 Minute Read | October 29, 2019
Chris Hogan is America's voice on retirement. He helps spread Dave's message of financial hope to audiences everywhere. An engaging and humorous speaker, Chris is an expert on subjects like mortgages, healthcare and investing. He knows how money works, and he has a passion for helping families prepare for retirement. Chris has become a sought-after speaker who loves to challenge, empower and inspire audiences. His new book, Retire Inspired: It's Not an Age; It's a Financial Number hits shelves in January. Here is an excerpt from Chapter 2 of his upcoming book.
Retirement is a lot like a multiple-choice test. The question you have to answer is, "What kind of retirement do I want to have?" You have four options. Assuming you still have time to work and to save between now and retirement, you can only pick one. Which would you choose? Here they are:
Option 1: The Nightmare Retirement
The Nightmare Retirement option sounds ominous and scary—because it is ominous and scary. People in this scenario have no money saved and no options for income. They may be physically incapable of working, have no relatives to care for them, and have to depend entirely on Social Security and other government programs. This option means you will face the realities of poverty from housing to health care and even basic needs.
Option 2: The Burden Retirement
Like The Nightmare Retirement, the Burden option leaves you with no savings. You're unable to work, and you can't make it on your own. However, things are little easier here because others—probably your adult children—can help support you.

Be confident about your retirement. Find an investing pro in your area today.
People with this retirement option may say something like, "We took care of our children, and now it's their turn to take care of us." Often, they don't think about how their decisions affect others. They never considered how this "now it's their turn" attitude might dramatically impact the lives of future generations. How could the financial burden affect the grandchildren they adore so much?
If you're retired and depend on an adult child out of financial necessity, I don't want you to feel guilty. That's a reality in many families. My goal is to encourage those who haven't retired yet to think about where they wantto be later on.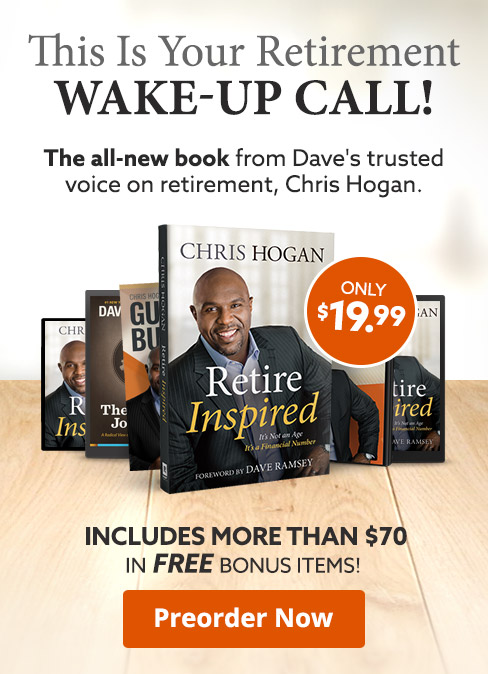 Option 3: The Normal Retirement
People in this category usually have some retirement savings, but not enough to fully live on. That means they will have to keep working after age 65 so they can support themselves. They may not want to work, but they will always have to work as long as they're physically able.
How does this happen? Because most people only half think about their retirement, they only get half the results. It's not that they don't work hard; it's that they don't have a plan for the results of their work. They don't come close to maximizing their retirement options.
Listen up: the end of your work life is inevitable. Someday you will have to stop working. You can't just put your head in the sand and live as if retirement will never happen to you. Don't settle for normal! There's a much better option for those who dare to dream it.
Option 4: The Dream Retirement
I want to point you in the right direction, so I've saved the best choice for last. I want you to live out what I call The Dream Retirement. In this retirement, you are able to do what you want to do when you want to do it! That's because you've planned ahead.
I want you to determine your dream retirement. Then I want you to get a plan together. How can you work hard now so you don't have to work hard later? You need a road map that will lead you to that dream! You'll never get where you want to go if you don't plan your route; that's true for road trips andretirement! I want you to experience The Dream Retirement. But you need a plan to get there, right? That's why I put together my R:IQ tool for you.
What Is the R:IQ?
R:IQ stands for "Retire Inspired Quotient." It is an online assessment tool I created to help you see where you are today, dream about where you want to be in retirement, and make a plan to get there. It helps you figure out how much money you'll need to save for retirement and how long you'll need to invest it. This tool factors in things like inflation and the interest on your investments. And the best part of the tool is that it's free!
Once you have your retirement number, you can start working toward that amount. Knowing how much you'd like to have when you retire doesn't mean anything if you don't do the hard work and make the sacrifices now to enjoy the benefits later. You control your retirement dream. It's your choice.