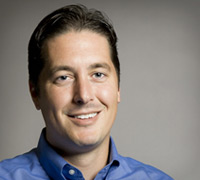 Surrendered to the Call
Gunnar Johnson is the Executive Pastor of one of the most successful stewardship ministries in the nation at Gateway Church in Southlake, Texas.
In order to better understand all that a stewardship ministry can be, it's helpful to understand and communicate to the people what it's not.
As someone who built a highly successful stewardship ministry from the ground up, Gunnar Johnson is passionate about helping other leaders do the same.
Here are six things Gunnar, who is the Pastor of Stewardship at Gateway Church, says a stewardship ministry is not:
We're not the business office.
We aren't accountants.
We're not the benevolence ministry.
We're not just for people hurting financially.
We're not a fundraising ministry, trying to rub elbows with rich people to make them give more.
We're not a capital campaign.
"It's really important for a stewardship pastor not to be pigeon-holed into one of those particular disciplines, although we may have a hand in all of it. That causes you to alienate a big piece of the church when they only see you as the benevolence guy or the fundraising guy," Gunnar said.
He cautions churches to keep stewardship from being classified into one of those categories. "Once you get that reputation, it's hard to shake. I was seen as the 'benevolence guy' at this last church, and my friends didn't want anything to do with the stewardship ministry, because they thought it was for broke people." Gunnar works hard to avoid the stereotype that stewardship is only for people who are struggling financially. We are all "asset managers" for God, and we all need to be trained and equipped to make wise decisions.
Gunnar talks with both wealthy and struggling families not only about money but about the role and opportunity it presents within the Kingdom. He explains to the struggling families that they have to get out of bondage before they can really move into what God has called and purposed them to do.
He explains that he's helping them maximize their Kingdom impact. "I see this whole financial dynamic as a spiritual dynamic. It's a hindrance. Once you get past it, it opens up the door for God to use you. Financially, you can't fulfill your destiny if you're in bondage. It's a two-fold thing."
Amazing things are happening as a result. People in every economic bracket are "getting it." Recently, Gateway's youth pastor and a key volunteer started a huge relief effort for Japan by selling watches. They raised more than $1 million dollars. "Here's what I really liked about it," Gunnar said. "I didn't start it. I had nothing to do with it. They got the message of generosity, giving their time and mobilizing a group toward the massive undertaking. I'm so proud of them."
It takes plenty of effort on the front end to begin this type of ministry, but the momentum it creates for the Kingdom makes it all worth it.
Financial Peace University is one of the ways Dave Ramsey locks arms with churches to help them teach their congregations about stewardship. The principles within it can help bring people back to God's view of money management and cultivating a culture of lasting generosity. Discover today how FPU can help your congregation.