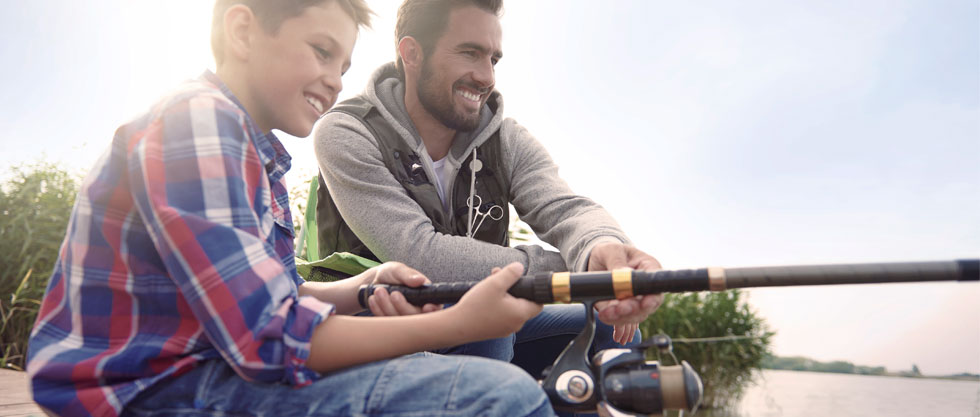 Dad probably doesn't hear "thank you" enough. That's why Father's Day is such a great reminder. It's a dedicated day of the year when we can thank dad for all the sacrifice, work and encouragement he's poured into us.
That doesn't mean we have to break the bank, though. You can find plenty of ways to simply say thanks without overspending.
Here are a few ideas to get your wheels turning:
1. Decorate a plain white baseball cap.
All the kids can sign their names and get creative with what they put on the hat. Have fun with it!
2. Help dad with a big project.
If he's working on something around the house, give him a few hours off. Work on it as a family, without dad. Or if he won't step away for the day, then at least give him a few hours of help.
3. Play catch at the park.
Sometimes it's just the simple things, right? Grab dad, your gloves, and a baseball and enjoy the outdoors at a local park.
4. Take care of dad's chores for a week.
Whether it's taking out the trash, mowing the lawn, or filling up the cars with gas, take those jobs off his hands for the week.
5. Clean dad's grill.
Whether he uses gas or charcoal, the old grill might need a little cleaning. Spend an hour on Father's Day making sure those grates look better than ever!
6. Grill dad a steak.
Now that the grill is nice and clean, might as well make use of it, right? You don't have to pick the most expensive cut, like a filet. A nice sirloin or flank steak would do fine.
7. Make a homemade "Greatest Dad Ever!" award.
Just like the hat, let the kids get creative with how they decorate and sign the award. Then frame it and hang it up for dad to see on Father's Day!
8. Look for an old record player at yard sales.
Bonus points if you can find some vinyl records of dad's favorite band.
The moral of the story is that it's not always a tie or a gift card or a brand-new grill that matters. Sometimes, it's just spending time with dad or finding a creative way to say thanks.
As any dad will tell you, a simple "thank you" goes a long way.
No matter how much or how little you want to spend, be intentional about making a plan for your money! Check out our easy-to-use, free budget software: EveryDollar.