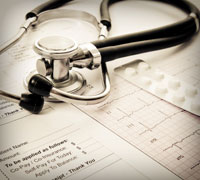 If you're waiting on the government to provide you with more affordable health insurance, you'll be waiting a long time. We might have a new president, but it's still the same government that takes years to cut through the red tape.
There is good news. You can find more affordable health insurance on your own.
Step 1: Don't assume your current insurance is the best you can get.
This is especially true if your insurance is provided through your work. Many people become lazy and assume they can't find cheaper health insurance premiums. Not only are there cheaper options available, you can also find better coverage. So don't settle for what you have.
Step 2: Talk with a professional.
Don't just look for insurance options on the internet; call a professional health insurance agent. Talking with an actual human can be more helpful than trying to figure out all those confusing online forms. Plus, a professional can actually help you decide which type of insurance will best meet your needs. Just be sure the agent you talk to can show you competitive rates. The more options you have, the more you can save.
Best of all, a health insurance agent does most of the work for you. All you do is tell the agent your needs, and he or she will start searching for health insurance that meets your requirements. All it takes is a simple phone call to get this process started.
Judy, one of Dave's listeners, contacted her health insurance Endorsed Local Provider and told us about her recent experience:
"My husband's health insurance rate had gotten out of hand. Your health insurance ELP will save me $190 a month! And I still have the same coverage. Thanks for all the help!"
There's no need to wait around on Uncle Sam—he can't help you anyway. Only you know what's best for you and your family.
To talk with an honest health insurance agent that Dave recommends, contact a health insurance Endorsed Local Providers.