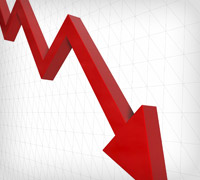 Saving for retirement is easier than you may think. It's more of an exercise in behavior than head knowledge. That means anyone can save for retirement. All it takes is a little determination and discipline. Unfortunately, in our I-want-it-now culture, discipline seems to be running quite low.
You're jeopardizing your future if you have a habit of:
Staying in debt
Debt does not help you build wealth for retirement, nor does it save you money. Debt is not a tool that can build prosperity. Every day that you're in debt is a day that you sabotage your retirement.
If you want to be rich when you retire, then do what rich people do. According to Forbes magazine, most rich people agree that the best way to build wealth is to become and stay debt-free. If you haven't yet begun your Total Money Makeover, start now!
Forgetting about taxes
Some people mistakenly assume that their retirement account is all theirs; Uncle Sam can't lay a finger on it. That's not entirely true.

Be confident about your retirement. Find an investing pro in your area today.
Unless you have a Roth IRA or a Roth 401(k), you will pay taxes on the money you withdraw from your account when you retire. Therefore, your retirement account can easily be 25–30% less than you're expecting.
Failing to plan
Many people assume that if they simply make a monthly deposit into their 401(k) or IRA, they'll be able to retire with dignity. They don't really have a true plan. These people are playing a risky game of roulette with their retirement.
Even if you've done the math and know that your family should have $2 million for retirement if you save a certain amount each month, that's still just half a plan. What if one of you isn't around next year?
Reliable retirement planning prepares for all the risks in life. From making sure you've got term life insurance to having long-term care at the appropriate age, you need a plan for it all. That's why using a professional investment planner is such a great idea. Not only do they help pick the best funds for your situation, they also prepare you for all the risks you don't even know exist. Even Dave uses a professional investment planner!
How to Avoid These Mistakes
Getting out of debt is up to you; follow Dave's first three Baby Steps to find out how it's done. To help overcome the last two mistakes, Dave recommends you use a local, professional investment planner that has the heart of a teacher. We call them our Endorsed Local Providers (ELPs). Contact the investing ELP in your town today.