The Sneaky Secret Behind Your Auto Insurance Loyalty Discount
4 Minute Read | July 08, 2019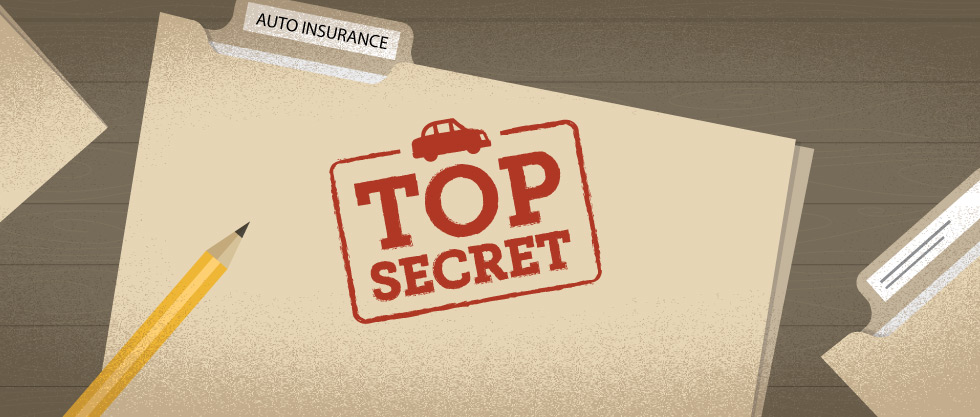 If you've been with the same auto insurance company for a few years, you probably think you're getting the best rate possible thanks to your loyal customer discount. But a recent report reveals that your "discount" could actually be the insurance company's carefully calculated ploy to get you to pay the highest rate possible.
Is there a Customer Loyalty Discount for Car Insurance?
Yes, there are, but the math quickly becomes complicated and may not actually save you money in the long run.
Price optimization is the industry's term for this practice. It's a complicated process that begins with the insurance company gathering all kinds of data about your spending habits. Then they use that information to determine how sensitive you'd be to a rate hike, down to the amount they can charge you without tempting you to shop around for lower rates.
According to the report, this often plays out for the customer in the form of a rate increase—25% for example. Then they'll offer you a 10% loyalty discount. You're still paying more, but you also believe you're getting a deal. So you stick around.

Do you have the right auto insurance coverage? You could be saving hundreds!
But what's really happening is even though you still have a clean driving record, you're paying more than a similar customer whose data shows they are more likely to leave if the company raises their rates. You're actually being punished for being a loyal customer.
Shopping for New Car Insurance Pays Off
That should be a huge wake-up call for more than 60% of auto insurance customers who've been with their current insurance companies for more than 10 years and 75% of folks who haven't shopped for insurance in more than a year.
Melissa S. from Kentucky was one of those long-term customers. She'd been with her former insurance company for nine years. But when she contacted an independent insurance agent to see if she could save money on her home and auto premiums, she received shocking news. "She saved us $2,200!" Melissa said. "She explained up front that she worked for us and would do what she could to find us the best rates and company for our needs."
Melissa's agent was able to find such a great deal because as an independent insurance agent, she is able to compare rates and policies from several different companies—not just one big-name company that claims to have the lowest rates.
Get the Car Negotiation and Insurance Checklist: Find out how to get the best deal on a car you love! Download your free checklist today!
How Can I Get a Discount on My Car Insurance?
Price optimization isn't an industry-wide practice, but it's unclear which companies do it and which ones don't. Fortunately, you can still get a great rate on your car insurance. All you have to do is shop.
Being informed about your options means you can make wise choices and chances are, you can find a cheap discount compared to what you are paying right now for your car insurance.
When you are shopping for new car insurance, be sure to check out these common discounts you can get on car insurance:
Good student
Defensive driver training
Home-ownership
Paying in full
And many others.
If you like your current car insurance provider but find a cheaper option, their choice is between keeping your rate low or losing you as a customer, most will choose to keep your rate down.
When it Comes to Car Insurance, Price Isn't Everything
But keep in mind that price isn't everything. It's also important that you have the coverage you need and that you can count on your company to provide excellent service when and if you do file a claim. Don't settle for so-so service from a big-name insurance company.
Work with a top-notch independent agent (we can show you some in your city) you can trust to get you the coverage you need at the best price while taking the time to clearly explain your policies. When you file a claim, your agent will also represent your interests with the insurance company, ensuring your claims are paid quickly and fairly.