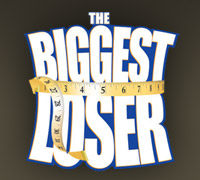 One year ago, weighing more than 400 pounds, recently unemployed, and tens of thousands of dollars in debt, Patrick House knew his life needed to change.
A former college football player, Patrick had maintained his eating level since college, but he wasn't physically active anymore. Financially, things weren't much better. "We had a mortgage, truck note, credit card payments—all of that. We were living above our heads," Patrick said. The financial stress of trying to provide for his wife and two sons burdened him.
But with a little divinely inspired help, his life took a turn for the better.
For years, Patrick had attempted unsuccessfully to be on NBC's hit show, The Biggest Loser—a reality show that puts obese contestants through a rigorous training program. The contestant who loses the most weight takes home $250,000.
After nearly missing out on the show in 2007, Patrick went back through the audition process in early 2010 after losing his job. This time, he made it.
Filming started at The Biggest Loser ranch on June 1, 2010. When the finale aired on NBC six months later, Patrick had lost more than 200 pounds, enough weight loss to claim the grand prize. Six months of hard work and physical dedication paid off for Patrick and his family. Instantly, they had a quarter of a million dollars.
What Happened to the Money?
Like anyone who comes into a large amount of money quickly, Patrick said he was tempted to misuse it. "I'm fortunate that my brother introduced me to Dave Ramsey's teaching 10 years ago," he said. "Or it would have been easy to go out and buy a new truck or a new boat. And, next thing you know, you've spent $150,000 and you've got $50,000 in taxes to pay. Then you're left scratching your head wondering what in the world happened."
He recently called The Dave Ramsey Show to ask for Dave's advice. Since then, Patrick and his wife have paid off $14,000 in credit card debt and $44,000 in personal loans. He also sold a 2007 Tahoe, with an accompanying $550 a month payment, and bought a used car with cash.
"I've had a lot of people ask me, 'When are you going to take a month-long tour of Europe or something like that?' and I don't have any desire to do that type of stuff," Patrick said.
"I worked really hard to get that money, and I don't want to blow it. I would much rather be 45 or 50 years old and retire and do something fun with my wife, rather than selfishly spending it on something now and work until I'm 70. I'm looking more at the big picture than self-gratification for next week."
Changing His Family Tree
Patrick is also focusing on the big picture with his health. "It was tough for me to see my two boys and realize that I was leading them down an unhealthy path. If I didn't change my ways, I knew I wouldn't be around as long as I wanted to be and to see my boys do the things I wanted them to do."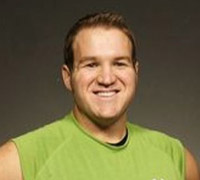 Changing His Life And Others
When The Biggest Loser finale aired on NBC, Patrick had lost more than 200 pounds!
He says the lifestyle changes he made have had a ripple effect on his family. "You throw me into the lake of the Biggest Loser and the ripples have affected my entire family. My wife lost 60 pounds, my parents are losing weight, and my brother is getting back in shape."
Healthier than ever, and with his family's financial future secure, Patrick recently took a job at Mindstream Academy in Bluffton, South Carolina. "It's a boarding school for teenagers between the ages of 13 and 19, and it's a lot like The Biggest Loser. These kids come in for a four-month program, and we work on trying to figure out what's causing their weight problems and help them get their life back on track." He also travels the country and speaks about how his experience on The Biggest Loser changed his life.
Patrick says his physical and financial transformations haven't been easy, but anyone can do it. "I'm no superhero or magician. It's about hard work and dedication, just setting small goals. Anybody can do what I've done."
He says the key to success is starting today. "You've got to stand up and draw a line in the sand and say, 'Today is the day. I'm not going back.' I'm not starting a diet; I'm starting a lifestyle change. I'm not going to wait until Monday. I'm not going to wait until the holidays are done. Now is the time. I'm a walking testament to one person setting their mind on a goal."
Whether you've got a goal to get out of debt or lose 50 pounds, Patrick House is an outstanding example to follow.
To find out more about Patrick and his speaking opportunities, visit biggestloserpatrick.com.