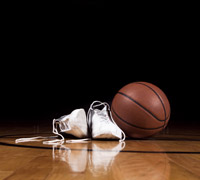 Less than three weeks ago, he was all but washed up—sleeping on his brother's couch and praying not to get cut from the New York Knicks' roster. Then, fate played its hand, and a little-known professional basketball player, who spent his time warming up the far end of the bench, got his chance. And when Jeremy Lin stepped onto the court at Madison Square Garden, he blew everyone's jerseys off.
In his first six games, the 6'3" point guard averaged 27 points and nine assists. As of press time, his team is on fire thanks to his enthusiasm, TV ratings have skyrocketed for the Knicks, and "Lin-Sanity" has spread across the globe. He has even outplayed Kobe Bryant, a feat that few have accomplished.
So how did this graduate of Harvard, one of the few Asian Americans to play in the NBA, go from obscurity to superstardom? Here are a few reasons. And what's even better, they can easily be applied to your business, as Dave teaches at EntreLeadership Master Series, so you can be a superstar on your own court.
Timing Is Everything
Talent, charisma and hard work definitely play into Lin's national prominence, but timing is a major factor too. Lin's sudden rise to fame is happening in a sports moment lull, with the Super Bowl completed and March Madness not starting until—you guessed it—March.
The same holds true for your business. As Dave says, "A great idea timed poorly can die a thousand painful deaths." Whether starting a company or launching a new product, consider the timing in the marketplace. Do you want to open your frozen yogurt store in the dead of winter, when it may be several months until you are truly busy? Will you have enough cash in hand to get you through the lulls?
Never Give Up
For Lin, there was never a big enough obstacle to make him give up. He was turned down for a scholarship from every major basketball school, including his dream college—UCLA. The NBA draft never came calling, and he had previously been released by the Golden State Warriors and the Houston Rockets. The Knicks only needed him as a backup, and they weren't too sure about him even in that position.
Like Lin, are you willing to do whatever it takes to get the job done? EntreLeaders never quit. They just continue doing the right things over and over again until they eventually begin to move forward.
Stay on Track
Part of the reason for Lin's success is his complete and total focus on the game. Nothing makes him lose his concentration. Recently, with less than a second left on the clock, he sank the game-winning three-pointer while not even glancing at the clock.
To be a winner in business, you must have the same kind of laser-like focus. And it begins by properly planning your day. Take a few minutes each morning to update your to-do list, and don't stray from the tasks written down. Limit distractions, like email and phone calls, to specific times during the day. Keep meetings short and on task. By scheduling your time and staying on track, you'll be amazed how much more you can accomplish.
Thomas Edison once said, "Genius is 1% inspiration and 99% perspiration." We agree. By working hard, watching your timing, staying focused and never, ever giving up, you can be a success, too, whether in basketball, business or life.
To learn more about business, team building and leadership, download our newest EntreLeadership Podcast. On our latest show, we feature a special question-and-answer session with two of Dave's top team leaders, Chris LoCurto, host of the EntreLeadership Podcast and vice president, and his producer, Chris Mefford, vice president of Live Events.