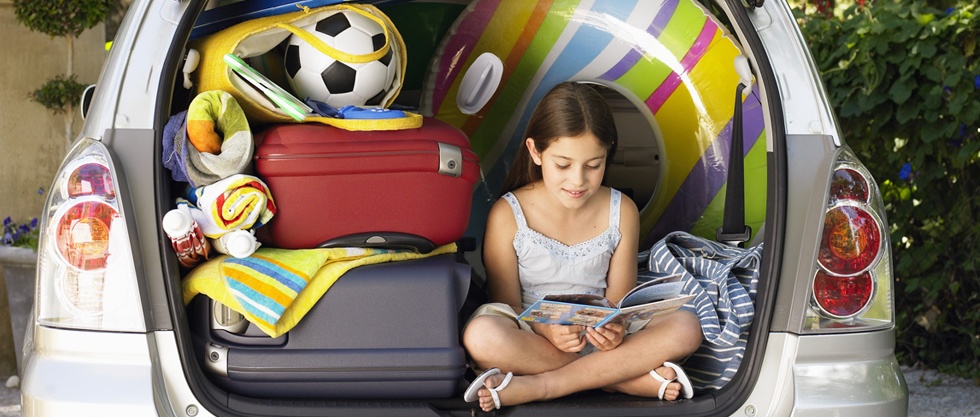 Every season has its own share of money temptations, but summer might be the worst.
The kids are out of school, the beach is calling your name, and every free hour seems like a good opportunity to spend more money. Blame it on the sun!
So, yes, it's easy to spend money in the summer, but that doesn't mean you should. If you've got the money and aren't in debt, then by all means have a party! But if you're still working on getting out of debt, then look out for some of these enticing summer expenses.
So, yes, it's easy to spend money in the summer, but that doesn't mean you should.
1. Overpriced Vacations
We see the ads everywhere: "If you order your 'dream vacation' by the end of the month, we'll knock $100 off the price!" I'm all for you having a summer vacation, but I want you to pay for it with cash. If you're using debt to pay for your vacation, then you're doing it wrong. Save up, pay cash, and don't fall for slick marketing tricks that talk you into paying for a trip you can't afford.
Related: Why Making a Plan for Your Money Matters
2. Bad Mortgages
Everybody's got house fever in the spring and summer. You drive around town one Sunday "just looking," then before you know it, you find yourself closing on a 30-year mortgage with an adjustable rate and nothing down. Bad, bad idea.
House fever will put you in the poor house quicker than anything. If you can afford a 15-year fixed-rate mortgage, with a down payment of at least 10% and a monthly payment of no more than 25% of your take-home pay, then you're good to go. If not, save up and let the fever pass.
3. Pricey Swimsuits
Compared to mortgages and week-long vacations, a swimsuit can seem so . . . inexpensive. But that depends on where you're buying your swimsuit.
Unless you've got a hefty budget, there's no need to spend hundreds of dollars on beach clothes you might wear a few times all year. You can still look trendy without the trendy price.
Related: The Cure for Comparisons
4. Iced Coffee
While out running errands or shopping with friends, you might feel the need to stop and grab a delicious iced coffee. And with a coffee shop on every corner these days promoting fancy-sounding, custom-made drinks, that's easy to understand!
I'm not saying to never buy a delicious coffee drink! If coffee's your vice, allow yourself a little room in the budget so you can indulge guilt-free. Consider compiling all your errands onto one day instead of three so you can truly enjoy your treat without busting your budget.
Related: Are Your Money Habits Helping or Hurting You?
5. Expensive Kids' Sports Equipment
Baseball bats, gloves, golf clubs, uniforms, tennis rackets, and the list goes on. You can make sure your kids are active and healthy without spending hundreds on a brand-new aluminum baseball bat.
This is an easy temptation to give in to, especially when all the other kids are getting fancy, shiny new bats. But, again, debt isn't worth it, especially when only 2% of high school athletes are awarded sports scholarships at NCAA schools. You can find good-quality used equipment at local sports-consignment stores, on Craigslist, and by talking to your neighbors and coworkers.
Related: Check out Rachel Cruze's latest book, Love Your Life, Not Theirs.
I want you to have fun this summer, but I want you to have fun now without paying for it later. If you budget and pay for items up front with cash, then you won't have that unnecessary worry weighing you down as you try to live a carefree summer.
Rachel Cruze is a seasoned communicator and #1 best-selling author, helping Americans learn the proper ways to handle money and stay out of debt. Her upcoming book, Love Your Life, Not Theirs, will release in October. You can follow Rachel on Twitter at @RachelCruze, online at rachelcruze.com, or at facebook.com/rachelramseycruze.