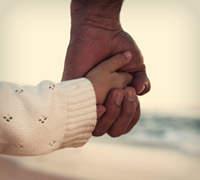 In the anticipated follow-up to Strong Fathers, Strong Daughters, Dr. Meg Meeker takes dads through 30 practical challenges to help them grow in their parenting skills. The 30-Day Challenge teaches you how to become engaged and intentional in your daughter's life as she matures from childhood into womanhood. You'll learn the 10 secrets that every dad should know and how to live them out at every stage of your relationship. This is the perfect guide for all dads with daughters.
Here's a snippet from one of Dr. Meeker's 30 challenges:
Here's a thought that will make your hair stand on end: You, Dad, are a template for all male figures—teachers, boyfriends, her husband, uncles, and even God himself—in your daughter's life. Because you are there from her earliest years, you set a template over your daughter's mind and heart regarding how she will interact with all males. If you are kind, she will expect all males to be kind. If you are harsh and critical, then she will expect the same treatment from other men.
Being a template is an extraordinary responsibility and is sobering. But you can handle it. You are a man. You are wired with everything you need to be a great dad.
Four-year-old Carrie chatted with me one day about God. I asked, "So what do you think God is like?"
"Oh that's easy," she said. "He's got brown hair and a mustache on his lip. And He's really quiet and nice." I watched her mother smile.
"Do you ever talk to God?" I asked
"Yup. Kinda a lot. He likes me. If I could see Him, I would like to sit on His lap and tell Him secrets. He is so big and squishy, and He listens a lot."
Carrie's mother pulled out a picture of her father who was serving in the military. He had dark brown hair, a mustache and a quiet-looking demeanor.
Challenge: Give Her More of You
Tell your daughter stories about your childhood—particularly about things that you did when you were her age. What's the funniest, scariest or most embarrassing thing that you did when you were a child? Who was your best friend and what things did the two of you do together? Set aside a specific time to share these memories with your daughter.