Investing & Retirement
Your Retirement Looks Good 6 Years After the Economic Meltdown
In some ways, 2008 seems like a long time ago. That year, Apple released the iPhone 3G, the original Iron Man movie dominated in theaters, and, on television, the cable drama Mad Men launched its second season.
But news headlines like "Black Monday: Stocks Plunge Record 777 Points," "Economy in Shock: Turmoil Rattles Local Real Estate Market," and "Crisis Deepens as Big Banks Fail" seem as fresh today as they did when we first read them six years ago, making it easy to forget how far we've come.
On the Rebound
Today, consumer studies show that nearly 60% of us have at least begun to recover from the financial blows from the 2008–09 meltdown, or Great Recession. Retirement accounts are doing especially well, rebounding from an average of just $46,000 at the lowest point of the meltdown to $91,000 today thanks to strong market returns over the past six years.
Obviously, $91,000 isn't going to give anyone a comfortable 30-plus-year retirement. But that average balance includes everyone from folks who just started their 401(k)s this month to those who've been saving for their entire careers.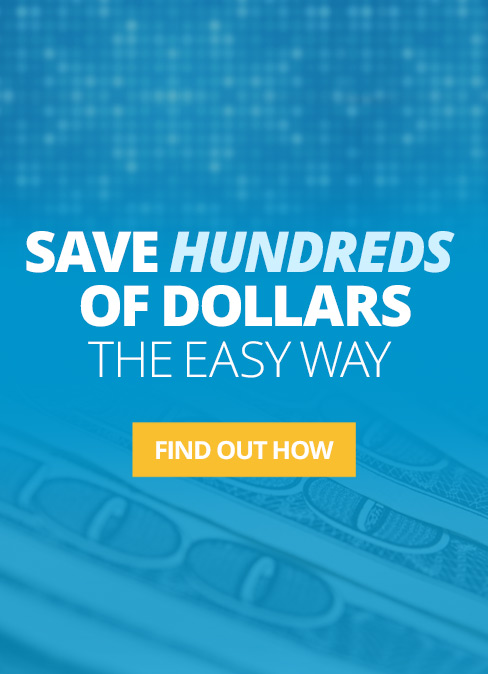 So let's take a step back and look with a longer-term lens. Workers who have been active in their 401(k)s since 2004—just 10 years ago—saw their average balances rise 15% per year to $246,200. A quarter of a million dollars won't set you up for the retirement of your dreams either, but this is a great illustration of how long-term thinking and a strong commitment to your retirement strategy will make a huge difference in how much you're able to save for your golden years.

Learn what investment options are right for you with a trusted financial advisor.
A Lesson in Making the Most of a Down Market
Let's look again with an apples-to-apples comparison. On October 15, 2008, two (hypothetical) investors each had $10,000 in their retirement accounts, and each account was set up to track the S&P 500 exactly.
Both investors had watched as the value of their investments dropped 30% that year, and by October, it was too much for Investor One. He stopped contributing to his retirement account but kept his $10,000 invested. Each year as the stock market recovered, his balance grew, and by the end of September 2014 it had reached nearly $23,000.
Investor Two, however, didn't give up, and he continued to invest $625 a month—15% of his $50,000 annual income. Even though he questioned his decision every month, his commitment finally started to pay off. At the end of September 2014, his balance stood at $87,000—nearly four times the balance of Investor One!
That's a $64,000 difference in just six years! In 25 years, assuming they both continue to invest the same amount each month, Investor One is looking at a potential $1.5 million nest egg while Investor Two could have $2.6 million. Investor One would have to invest twice as much each month for 25 years just to catch up.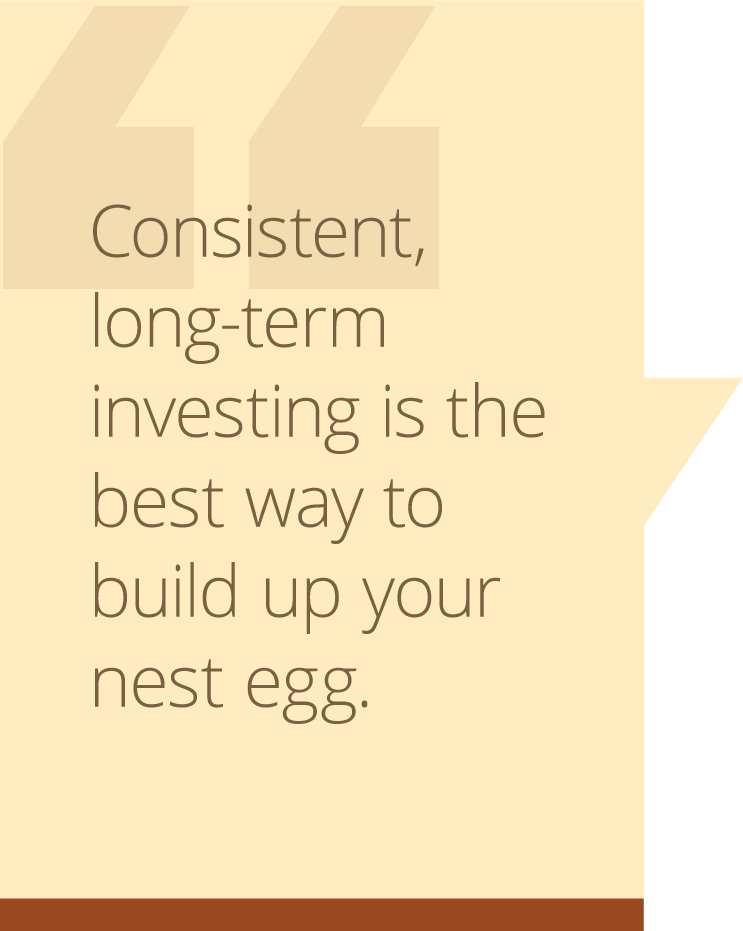 That's pretty bold proof that consistent, long-term investing is the best way to build up your nest egg and reach your retirement goals. It's a strategy that works in good markets and bad, but it's also a strategy that's easier to talk about than live out.
Plan Now for a Better Outcome Next Time
Maybe you've heard rumblings (do they ever really stop?) of another stock market slump or a downturn that could be even worse than the one we lived through in 2008. Whether or not those rumblings are right doesn't matter. One day the stock market will hit another bump in the road, so you need to prepare for it now.
First, take a page from Investor Two's book and commit to your retirement savings plan—even when you have to wonder if it will ever pay off.
Next, get some backup. Work with an investing pro—someone with knowledge and experience you can rely on when others around you are panicking. An investing advisor with the heart of a teacher will answer your questions so you can make decisions based on facts instead of fear.
If you're not already working with an investing professional you trust, we can put you in touch with an experienced advisor in your area who has earned Dave's recommendation for excellent service and great advice.