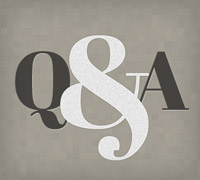 The EntreLeadership Podcast is your resource for lessons from Dave Ramsey on business, team building and leadership. Recently, host Chris LoCurto and producer Chris Mefford took time to answer some of their listeners' questions. Here's Part One of their Q&A session. Check out Part 2.
I'm an assistant director of a lab with 55 full-time employees and would like to inspire a better culture. However, working for a university, I have no control over pay raises, benefits or even hiring and firing to a large extent. Any advice you could give would be great. —Tanner
A lot of people feel like the only way to incentivize people is to pay them. It's a great start. But here's the thing, Tanner. Culture is not about money. It's about what you want to see in your business.
If you want a culture of no gossip, then you have to hit that hard. If you want a culture where you take care of your customers, you have to hit that hard too. By definition—at least the way we define it—what you want is what you go after.
If you want happy workers, people who are on fire for what they are doing, you have to cast a vision. People have to know their work matters. That's when they get excited about what they are doing every day. When they know they're working in an environment that doesn't have gossip, doesn't have back stabbers, doesn't have massive amount of red tape, they feel good. When they get a pat on the back and get paid for it, they want to come in the next day.
How do I find a leadership group to join or begin a quality one? —Scott
This is a great question, Scott. First, you have to define what kind of group you would like to join. Do you want a group of leaders to bounce ideas off of? That's pretty easy. There are usually a lot of small-business groups in a community, where people get together. Look for one of those groups to join or just start networking. Literally go out and find solid leaders who are doing it well.
The other kind of group, the one we usually push for even more, is an accountability group. This group is made up of great leaders—people who are at your level or higher. In fact, they may be more successful than you or are knocking it out of the park. You know them, trust them, and have a relationship or you can build that relationship over time. Get with these folks and let them tear into you. These are the people who will tell you straight up, "Hey, you are messing up. Hey, you are not doing something right over here." With this group, you're sharing ideas and also being held accountable. This kind of group takes more time to form but is well worth the investment.
I am taking a lateral position in order to round out my career. I don't know the team yet, and they are all younger than I am. What would you recommend my approach be in regards to nurturing, serving and leading this new team? —Mark
If you are supposedly leading someone, turn around. If they are not following you, you are not leading. You have to find a way to be an influencer for this group. The second thing you need to do is set your team up for success. In the beginning, you need to be there to answer every question, and then eventually let out some of the rope. You need to be there to see that they have everything they need to succeed. Do they have all the tools? Do they understand what they are doing? Do they know what winning looks like? As you do these things, people will follow you because they understand that you actually care.
Download the newest EntreLeadership Podcast to get the rest of the Q&A session.