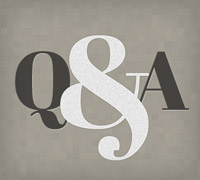 When the EntreLeadership podcast was launched in August 2011, the goal was to give its listeners information to transform their lives and change the way they lead their teams and run their businesses. And it's working. We're hearing from our subscribers every day about the power of the program, and many times they have additional questions for us. Recently, podcast host Chris LoCurto and producer Chris Mefford took a break from their regular format to answer some of those queries. Here's Part 2 of their Q&A session. Check out Part 1.
I run a creative arts department at a large church and would like to know about Key Results Areas. How would I set them up for my staff when revenues don't enter into the equation? —Flash
Key Results Areas (KRAs) don't have to have anything to do with revenues. They are literally lining out the things you have to do every single day to win. As a leader, you need to make sure your team's KRAs say everything you expect from them and everything they need to do to win today. Without them, what you normally have, and what we see in businesses all of the time, is chaos. You can't hire someone in, give them a limited amount of information, and expect them to do the job. They'll miss stuff because they don't understand what winning looks like and exactly what the job is supposed to be. A team member can look at their KRA and say, "Well, I know I'm winning because this is exactly what I'm supposed to be doing." Or they can say, "Why am I doing this? It isn't part of my KRA. I need to address this with someone."
What makes a team player? —Jim
It's this simple: someone who is not out for themselves. If you hire people who are the best players but are not team players, you will lose. Coach Tony Dungy said in his recent interview that the best team doesn't win; the best team of players wins. You don't want a team full of individuals. A buddy of ours, Ron Cook, used to manage former NFL quarterback Kenny Stabler. He said, "It doesn't matter how great the team is in your locker room. If the locker room is not happy, you're not going to win."
So what makes a great team player? Somebody who sees the need to be part of the team. They become part of the family in essence. Discover the six steps to a good hire.
My husband and I have owned a winery in the Santa Barbara area for more than 10 years. Because of a large harvest, we grew our business. But as soon as we started creating the structure for a larger business, the market crashed. We are downsizing and going through so many changes—trying to find a way to restart and get back to our roots. Unfortunately, we've accumulated debt from the business growth and employees who really don't fit our beliefs and values. We have struggled to address all of these issues of letting people go, prioritizing debt, and keeping the good employees motivated to stay. How should we start? —Crystal
There are essentially three things you are asking. We're going to start with the people. When you don't have people who are successful on your team—not doing things correctly—the first place you have to start with is you. Are you the problem? Are you the reason they aren't successful? Have you done a bad job showing them what it means to win?
If you are not the problem and you have these people on your team, it's time to get rid of them. As Jim Collins asks, "Would you rehire this person if they weren't working for you?" If the answer is no, why are they there? Get them off the team.
On to the debt: Do whatever it takes get out of it. Debt robs you of your options. I was driving through Sonoma and Napa a couple years ago, and they were ripping up the vines. People were going under. If they had cash, they could have continued to grow. You have to get rid of debt. Start that process now and do whatever it takes.
The third issue is how to keep good employees motivated to stay. They want a leader who is going to take care of them. If they are working alongside the people who are bad and you haven't done anything about it, they are demotivated. They are looking at your leadership and thinking, You are not doing anything about this jerk over here. Once you get crud out, the bad folks, tell your team you messed up, led incorrectly, and you are not going to allow people like that in there again. Now you have to start casting your vision. What is the business going to look like going forward? Yes, we are going to go through some hard times. Yes, we are going to struggle for a little while. Yes, we have a lot of debt we need to get rid of. But as we get on the other side of this, we're going to bless you even more. When you cast your vision, your team will have more respect and loyalty for you. They will stay.
Download the newest EntreLeadership Podcast.